With the Counter-Strike competitive circuit finally starting to heat up in 2021, it's time to take a look at some of the teams we'll see making waves throughout the year and, of course, which ones are worth betting on.
Before we get into it, it's important to remember that due to the nature of CS:GO, no one team will dominate the entire year and there's more to the game and wagering than just winning events.
Now, let's take a look at a few teams you need to keep your eyes on in 2021.
The Perennial Favorites - Astralis
To any Counter-Strike fan, Astralis may seem like an obvious choice to talk about, and really they are.
The current Astralis lineup is undoubtedly the greatest of all time in CS:GO and we're still in an era where they can, and should, be dominant. Despite a rough 2020 when multiple players were sidelined due to injury and fatigue, Astralis still ended the year as No. 1 on the HLTV rankings, raking in two trophies and a second place at the end of the year.
Going into 2021, the full squad is back, refreshed and ready to go. From top to bottom, each player is among the best in the world in their role and the full squad is once again reunited and poised to dominate the world of Counter-Strike.
Barring any unexpected injuries, we'll no doubt be seeing Astralis have another historic year in CS:GO, picking up multiple trophies, a major or two, and be in the running at every single event they play.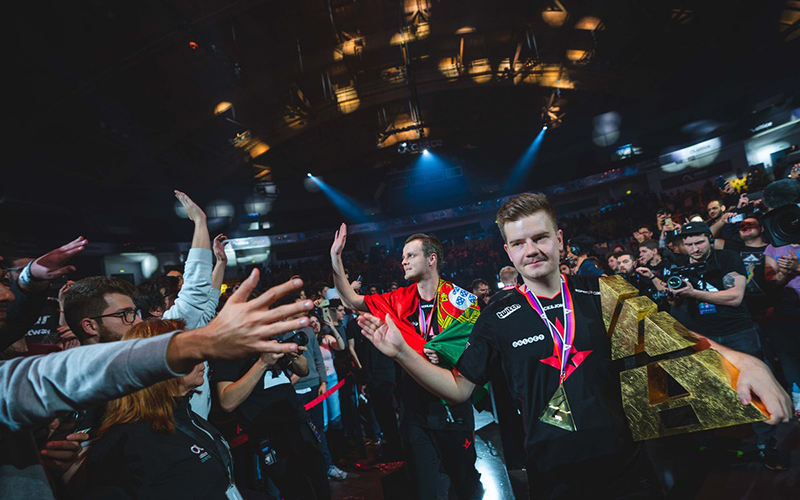 The Main Challengers - Vitality and Na'Vi
While there is a clear favorite in 2021, that doesn't mean the year won't be competitive. In fact, we're likely to see a huge three-way battle at the top between Astralis, Team Vitality and Natus Vincere. I'd tip Astralis to come out on top and peg them as the overall favorites, but these two challengers will definitely be making waves.
We can kick things off with Vitality, which ended a successful 2020 at No. 2 in the HLTV world rankings and were the team to beat for a good portion of the year. Vitality is a team that could very well be the future of Counter-Strike – not only the squad itself, but also the way the team is run.
For those who are unaware, Vitality is undeniably the most successful team at utilizing a six-man roster. The team signed Nivera in October 2020, and has been perfectly utilizing CS:GO's substitution rules, switching players around mid-series on a map-to-map basis. This has given them more flexibility and greater tactical strength, providing them with an unmatched advantage over other teams.
To add to that, Vitality also houses the best player in the world in Zywoo, as well as a very strong mix of experience and talent in the remainder of their squad. We'll no doubt see them grow further in 2021 and, if they live up to expectations, they may even be the favorites next year.
Sportsbook
We also have to talk about Na'Vi. The team finished No. 3 in the HLTV world rankings in 2020 and also had their time in the spotlight, dominating for a few months at the start of the year. After a rough few months, they seemed to have finally found their footing again near the end of 2020 with a handful of top finishes.
The definite talking point of Na'Vi is s1mple, who is arguably the best CS:GO player of all time, although recently challenged by ZywOo. Regardless, he still leads the helm with a good mix of talent and experience, looking to dominate the scene.
In fact, they have already made a claim for being one of the most important teams to watch this year, with a dominant victory at the BLAST Premier Global Finals. Na'Vi took home the trophy after a slow start and dismantled Astralis in the grand final. Unsurprisingly, s1mple claimed the MVP award, and he'll no doubt continue to put up some incredible performances in 2021. If the rest of his team can keep up, then Na'Vi will be a contender for it all, much like Astralis and Vitality.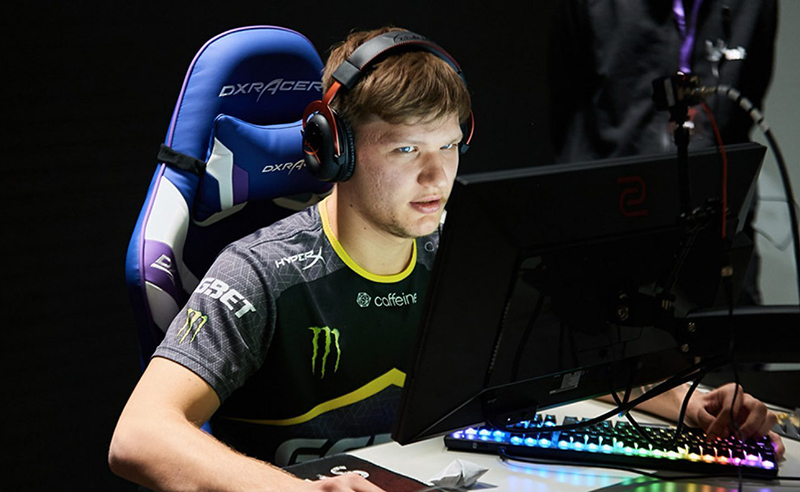 The American Hopes - Liquid and Furia
We can't forget about American Counter-Strike, and fans should be blessed with a great year as both North and South are bringing promising teams into 2021.
Liquid and Furia are our choices of the American teams to watch this year, with the two teams having the most potential of any others in the region. If you're an NA fan, you may be thinking: Why Liquid over Evil Geniuses?
Well, it all comes down to the squads and performances at the end of 2020. Despite dominating NA in 2020, EG crumbled when international competition returned and has even been looking poor in regional competition. Despite a slump in form and clear stagnation, no changes have been made and 2021 is looking to be a continuation of late 2020.
Meanwhile, Liquid has freshened up its roster and has also put faith in young talent. Grim adds exactly the flair that most North American teams need and their somewhat questionable signing of Fallen has the potential to work wonders. Team Liquid was in need of a shakeup in leadership and experience, as well as a solid AWPer. Fallen adds all of this and if he can bring back his legendary form, Liquid will definitely be a force to be reckoned with.
Sportsbook
When it comes to Furia, there's simply no doubt that they're the best in Brazil and they have a very good reason to consider themselves to be the best overall American team.
Last year was amazing for the squad, which cemented its place as one of the best teams in the world. They have an amazing mix of experience, talent and unpredictability, which means they can demolish anyone, and have even decided to shake things up further by implementing a six-man roster in 2021.
Pure skill alone puts Furia as a team to watch this year, but adding in their unpredictability, with art's unique tactics, as well as a six-man roster makes them the most versatile team in all of Counter-Strike and no doubt a nightmare to play against. I expect them to improve on last year and come out of 2021 with at least a couple of premier trophies.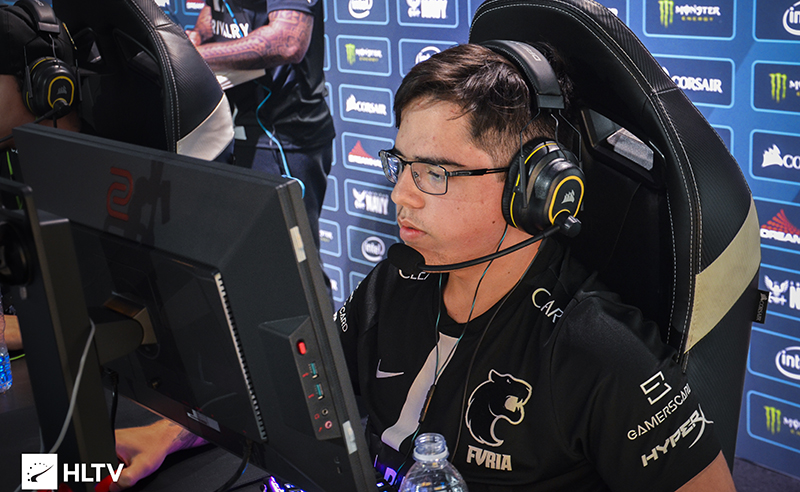 The Dark Horse - Gambit
There are a few teams that have the potential to make 2021 their year, however, I believe the key underdog we should all be keeping our eyes on is Gambit.
The team is made up of four incredibly talented youngsters, joined by major-winning experience in Hobbit. They steadily climbed the rankings and started taking down big names in 2020 with very few signs of slowing down.
For those unfamiliar with the squad, there are two key names to watch, Ax1le and sh1ro, although the whole team is incredible. Their best performer is sh1ro, who is essentially a young version of s1mple. He's a phenomenal AWPer, with the talent and flair to become one of the best in the world with a little more experience.
Then there's Ax1le, the team's star rifler. Much like sh1ro, he looks like he has what it takes to be a superstar and is definitely a player to watch. It's difficult to compare him to any other player, although I'd say his potential matches that of a prime Shox or Magisk. Both of these players have been dominating tier 2 competition, with ratings well above 1.20 being a standard for them.

Of course, it takes five to make a team, and the two are backed by the support of three amazing players. Hobbit needs little introduction; as a major winner, he brings the experience and skill the team needs to hold down difficult games and grow. Meanwhile, internz and nafany provide amazing support cover for the two stars, with nafany in-game leading the squad at just 19.
Due to playing supporting roles, these players don't have the most amazing stats, but still do way more than just hold their own weight and can create some beautiful plays. Again, as they are young players, they still need some time to grow, but I expect them to bloom in 2020. However, you can definitely compare the potential of these two to Astralis' gla1ve and dupreeh – two masters at their role.
All in all, the potential for this team is enormous and we'll probably see at least one of the players in the top 10 of players in 2021. With Hobbit's experience helping the team grow at a rapid pace, they should be able to reach the highest levels of CS:GO this year and potentially even sneak away a premier event, that is if Gambit can hold on to their rising stars.