Our Top eSports Betting Sites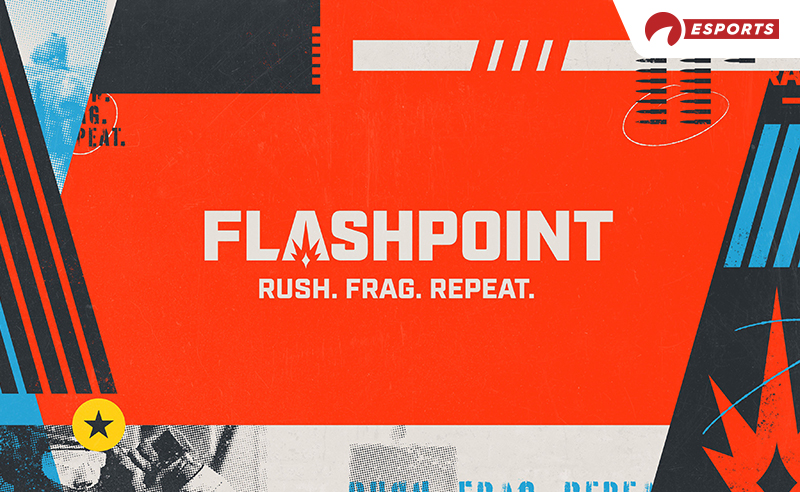 One of the biggest Counter-Strike events of 2020 is just around the corner as Season 2 of Flashpoint is set to kick off on November 10, giving 12 teams a chance to fight for the impressive $1-million prize pool.
The event is slightly different than most, as it doesn't feature all the best teams, but rather some up-and-coming names. This doesn't mean we won't see high-level action, however, as some top squads like Big and OG are present and are joined by staple names like MiBR and Cloud9, two teams featuring all-new rosters.
See Odds Shark's Best Esports Sites
Who's playing at Flashpoint Season 2?
If you're not a dedicated CS:GO fan, you might be seeing some new names here. Three big teams headline the event in Big, OG and Fnatic, but the remaining nine may not be as well known.
Two of the best CIS teams – Virtus.pro and forZe – will be playing, as well as up-and-coming Danes MAD Lions and some other impressive squads like c0ntact Gaming and Envy.
Flashpoint will last over a month, featuring three groups, a last-chance stage and an eight-team playoff. 
Odds to Win Flashpoint Season 2

| Team | Odds |
| --- | --- |
| Big | +300 |
| Virtus.pro | +325 |
| OG | +350 |
| Fnatic | +550 |
| Cloud9 | +800 |
| MAD Lions | +1000 |
| MiBR | +1300 |
| forZe | +1500 |
| Gen.G | +2000 |
| c0ntact | +2500 |
| Envy | +4000 |
| Dignitas | +6000 |
Odds as of November 9 at Betway
Three Key Favorites at Flashpoint
While Big enters Flashpoint Season 2 as the favorite, it's not by much and there are in fact three key teams to watch.
Big, Virtus.pro and OG all enter at very close odds, ranging from +300 to +350, and are well ahead of the pack compared to the rest of the teams. Judging purely by odds, their closest rivals are Fnatic, who enter at +550 to win it, meaning there's quite a gap.
When it comes to BIG and OG, it's quite clear why. The two teams have been very solid recently, challenging the best of the best and winning maps even against the likes of Heroic, Vitality and Natus Vincere – teams who find themselves in the top five of the HLTV rankings.
Virtus.pro is the one somewhat questionable team, but they have been doing quite well themselves. They've lost just one series since September 14, which included two wins against Na'Vi. However, they have only really played in the CIS region and against lower-ranked teams, even if they have historically performed well at international events.
Regardless, these three are definitely the teams to watch and, barring some very unexpected results, you'll likely see at least one of them in the grand final.
What Can We Expect from Cloud9?
One of the biggest talking points of Flashpoint is Cloud9. For those who haven't been following the team, they decided to tear it all down and start fresh, replacing their entire roster with a star-studded lineup, dubbed as the "colossus."
Their aim is to be the best of the best and their GM claimed that anything less than a win at Flashpoint will be a huge disappointment. However, with the event being the squad's first competitive outing, there are a lot of question marks around the team.
It's very difficult to say how they'll do. They do have an impressive lineup, with a very experienced captain, star players who have taken down the top dogs, and even a few up-and-coming talents. However, the competition will be fierce, with more than a few teams being capable of challenging the world's best.
Cloud9 could easily start a whole new era of greatness here, or crumble under the pressure and high expectations from the organization. We'll just have to wait and see.
Do the Underdogs Stand a Chance?
Quite a few of the teams at the event are well known. We know what to expect from the likes of Big, OG and Fnatic, but what about c0ntact, MiBR, MAD Lions and even Envy?
There are many unknowns going into Flashpoint. MiBR's new squad has played just two matches at the time of writing, upsetting Furia and taking Astralis to the brink of defeat in play against two teams that are arguably the best in the world at the moment.
MAD Lions have recently reshuffled back to an all-Danish roster and are so far undefeated, even winning the Elisa Invitational at the start of November. C0ntact, meanwhile, has been quite hit-or-miss, but has a massive amount of resources behind them and all the help they need to succeed.
However, the biggest mystery comes in the form of Envy. The team is currently unranked and none of their players have even played a competitive match since June. They've had months to build and prepare for Flashpoint with a roster that contains a sublime mix of experience and raw talent. No one knows what will come out of the Envy camp, and it just makes the event that much more exciting.
Upcoming Events
Doc's Picks Service
Need more winning picks? Get $60 worth of premium member picks from Doc's Sports – a recognized leader and trusted name in sports handicapping since 1971.