Our Top eSports Betting Sites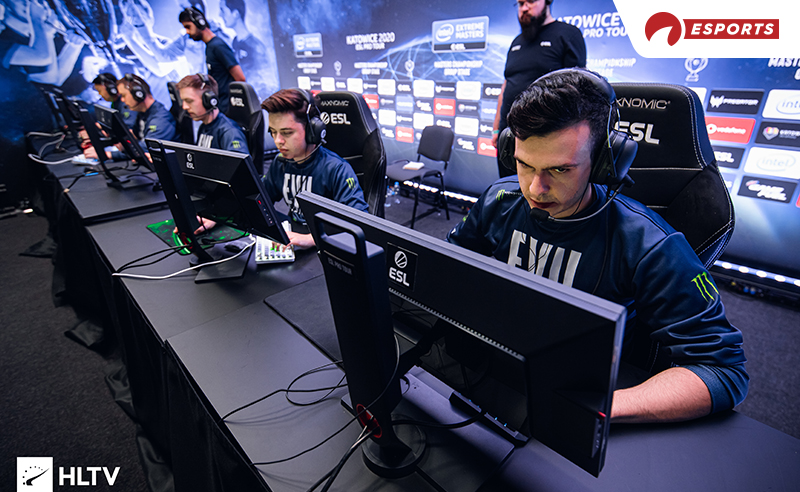 As October kicks off, so does the Counter-Strike tournament circuit, as we're in for six huge tournaments throughout the month, starting with IEM New York.
The event begins October 6 and will last almost two weeks, with the grand finals being played on October 18. Twelve of America's best will feature at IEM New York, including all of the region's best teams, giving us an absolute treat both for watching and wagering.
Who's Playing at IEM New York NA?
IEM New York NA features all of the usual suspects from the region, with favorites like Evil Geniuses, Furia and Team Liquid primed to fight for the trophy.
Being a 12-team event, compared to the usual NA eight-team tournaments, we will see some new faces. Teams like ImPerium, Rebirth and RBG will present a bit of an unknown to most fans and come in as heavy underdogs looking to do some damage.
When it comes to the tournament itself, we're in for the usual group stage with two groups, followed by a single-elimination playoff bracket. Six teams are placed in each group, with the top three advancing to the playoffs, while the others are eliminated.
You can check out a full list of teams and their chances to win it all below:
Odds to Win IEM New York NA

| Team | Odds |
| --- | --- |
| Evil Geniuses | +100 |
| Furia | +200 |
| Team Liquid | +400 |
| 100 Thieves | +600 |
| Chaos | +900 |
| TeamOne | +1400 |
| Triumph | +1900 |
| New England Whalers | +2400 |
| RBG | +2900 |
| Rebirth | +3900 |
| Mythic | +4400 |
| ImPerium | +5400 |
Odds as of October 5 at [operator-link-esports:189171:BetOnline]
Is Evil Geniuses' era over?
One of the biggest talking points coming into IEM New York is Evil Geniuses. The team seemed to be the cream of the crop in North America, winning three events and 14 series in a row.
However, they were finally stopped by Furia at the ESL Pro League and even stumbled against 100 Thieves to crash out third, despite being favored to take it all.
They still come in as +100 favorites to win it here on BetOnline, but many will be wondering if their Pro League loss was a one-time deal or if they've lost their place as North America's decisive favorite.
Furia's time to shine
With EG crashing, it may finally be time for Furia to reign supreme in the region. The Brazilian squad has always been impressive, but struggled against Evil Geniuses at every turn, being relegated to second best.
But it all could be changing here, as Furia scored not one but two historic wins against EG in the ESL Pro League, beating the team for the first and second time ever.
They seem to have no problems against any other teams, despite the occasional loss to some of the up-and-coming squads, so it may finally be their time to shine as the North American top dogs.
Can the underdogs cause an upset?
We can't look at the American region without looking at the underdogs. They always have some bite, and no matter how much a team may be favored, they always have to be on their toes.
100 Thieves recently beat Evil Geniuses, Chaos has been dominating Furia, and even Triumph has stolen away a map here and there. There's absolutely no pressure for the underdogs here and playing in an online environment only makes them more comfortable.
We could see some unexpected results here, with quite a few new teams popping up and the usual underdogs nipping at the favorites' heels as always. Make sure to keep your eyes on the underdogs, especially Chaos, Triumph and the New England Whalers.
Upcoming Events
Doc's Picks Service
Need more winning picks? Get $60 worth of premium member picks from Doc's Sports – a recognized leader and trusted name in sports handicapping since 1971.