The 2020 MLB season is upon us with pitchers and catchers set to report to spring training. This means baseball bettors are reporting to their favorite sportsbooks and dropping their hard-earned money on their favorite futures bets.
Sadly, unlike the Houston Astros and their clubhouse garbage can, there's no shortcuts to success in sports betting. There are, however, a few spots we can take advantage of based on overreactions to offseason activity, as well as some teams being overvalued or undervalued due to results from past seasons.
So, let's go futures shopping. Here's my best bargains and biggest ripoffs entering the 2020 Major League Baseball season:
Best Bargains:
Astros OVER 94.5 wins
Yes, this team is a disgrace and will easily be the most hated team across the league this season, but make no mistake about it, this is still one of the most talented rosters in baseball and they have a lot to prove. Don't let your disgust for them sway you into fading them.
They've won 101 or more games in three consecutive seasons and although the starting rotation took a hit with the departure of Gerrit Cole, I think they can still flirt with 100 wins.
This is still one of the most talented rosters in baseball with 101 or more wins the last three seasons.
Within the AL West in 2019, the Astros went 56-20 with a winning record vs each team. The Angels and Rangers made incremental roster improvements, but four at-bats a game from Anthony Rendon and Corey Kluber starting once every five games won't be enough to threaten Houston.
Let's not forget that the Astros won 107 games last season even though Altuve, Springer and Correa missed a combined 165 games. If they can cut that number in half, topping 94.5 should be easy money.
Nationals to win the NL Pennant +700
With the third-best odds to win the National League, the Nats are undervalued. Last year, they were a team of destiny that crawled out of multiple holes to become an unlikely champion. This year, they've got a ton of big-game experience under their belts and will come back with a roster that's on par with last season's.
Yes, they lost arguably their best hitter in Anthony Rendon, but I think it's fair to expect the next steps in the progression of Juan Soto and Victor Robles. Even if they don't take that big leap, offense isn't an issue for this team as they finished third in runs scored in the second half.
Their biggest area of improvement was the seemingly never-ending joke that is their bullpen, which ranked dead last in ERA with the fifth-most blown saves during the regular season. They oddly improved that bullpen almost on the fly as they were steady enough to not get obliterated in the playoffs. That momentum, along with the addition of Will Harris coming over from the Astros, should make the pen issues a thing of the past.
The improved bullpen should help them punch a ticket to the playoffs, where they'll have a big advantage with the best starting rotation in the NL.
Reds +300 to win NL Central
This might be baseball's most wide-open division and no team in the NL Central did more to improve its roster than the Reds. They acquired Mike Moustakas and Nick Castellanos to give the offense a boost, and added Wade Miley to a starting rotation that is a sleeper to contend as one of the league's best.
I think the Miley signing is a bigger deal than people realize. Yes, he completely collapsed in September, but from the start of the season until the end of August, he had a 3.06 ERA with 18 starts in which he allowed two or fewer earned runs. He also posted good numbers in this division as a member of the Brewers in 2018 when he had a 2.57 ERA.
No team in the NL Central did more to improve its roster than the Reds did.
The real difference makers, however, are Luis Castillo and Sonny Gray, who were both in Cy Young contention through various parts of last season. Castillo slowed down in the second half but still held batters to a .202 average while reaching a career high in innings pitched. Gray, meanwhile, revitalized his career, having one of his best seasons, and we all know how good Trevor Bauer can be when he's on.
The bottom line is, there's a ton of potential and great value here in a division that doesn't have a standout contender.  
Pirates UNDER 71.5 wins
There are four teams that have a realistic shot at winning the NL Central and Pittsburgh isn't one of them. I fully expect them to be the punching bag of the division, because aside from Josh Bell and maybe Bryan Reynolds, who had a promising first season, there's not a whole lot to be excited about.
After flirting with .500 in the first half, they posted an atrocious 25-48 second-half record while they ranked 27th in team ERA and 24th in OPS. I expect similar results for all of 2020. Just take a look at their starting rotation and lack of interest in improving during the offseason. They actually got worse by dumping their most consistent player in Starling Marte.
Sorry, Pirates fans. This team is a disaster and there's nothing here to debate.
Biggest Ripoffs: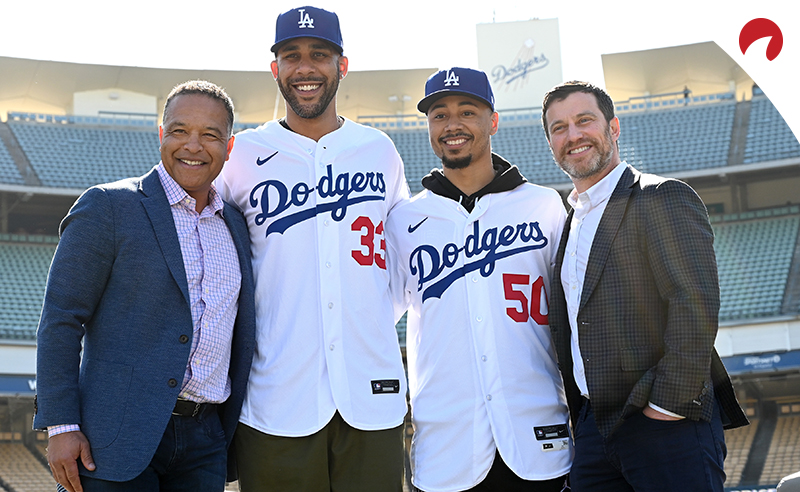 Dodgers +365 to win the World Series
LA going from +600 to +365 to win the World Series after the acquisition of Mookie Betts and David Price is a classic overreaction. Sure, it should help them get to 100 wins in the regular season and they might be the league's biggest shoo-in to clinch a playoff spot, but that means nothing come playoff time.
One thing people are missing out on here is that Mookie Betts hasn't been good in the playoffs. In 99 postseason at-bats, he has a .654 OPS, a .227 batting average and just one home run. That's a steep decline from a career .893 OPS and .301 AVG.
He's not the only Dodgers MVP candidate who sees a dropoff in production once the playoffs come around. Cody Bellinger has been a black hole in the middle of the lineup in October with a pitiful .560 OPS and .178 AVG along with 52 strikeouts to 10 walks.
There's nothing to say either player can't improve in the playoffs, but the big dips in production are impossible to ignore, especially when the Dodgers have the second-best odds to win the World Series.
Indians to win anything… (+240 division, +1200 pennant, +2500 World Series)
Cleveland is about to get a lot worse before they get a lot better. Shipping ace Corey Kluber to Texas and having Francisco Lindor in trade talks all offseason is all the evidence we need to show what their intentions are.
They could be in for a very difficult Sportsbook month with 20 games vs the Twins, Rays, Red Sox, A's and Yankees. If they stumble out of the gates, expect them to go all-in on trying to find a trade partner for Lindor and potentially other assets in an attempt to restock their system with young, inexpensive talent.
The offense, which they did nothing to improve in the offseason, saw a big dropoff in 2019, ranking 16th in runs after ranking third in 2018 and sixth in 2017.
Meanwhile, in the AL Central, the Twins have a better team on paper than their 2019 squad that won 101 games. Also, beating up on the White Sox might be a thing of the past as they look poised for a breakout season after some impact signings combined with young talent that might be ready to meet its potential.
Cleveland had its chance and came extremely close, but it looks like the Indians' window of opportunity is about to be slammed shut.
Braves to win NL East +175
This is definitely a good team that should be in the thick of the playoff race, but they don't deserve to be this far ahead of the Nats (+250), Mets (+300) and Phillies (+300) in division futures. This is undoubtedly the toughest division in baseball and I find myself questioning whether they'd be the favorite if they hadn't won it last season.
It looks to me like they're simply the favorite by default as last season's division Sportsbook when a clear case can be made that the other teams are offering better value.
Would the Braves be favored to win the division had they not won it last year?
I shared my opinion on the Nats above, but the Mets and Phillies did more to improve their rosters than the Braves did. The Mets come into the season with some solid momentum after a strong finish down the stretch that saw them go 17-10 in September. I also like the additions of Michael Wacha and Rick Porcello to the back end of their rotation. At just 31 years old, I could definitely see Porcello bounce back to his Cy Young form of 2016.
As for the Phillies, they were ravaged by injuries last season and will get a massive boost with Joe Girardi in as manager. Didi Gregorius gives them another big bat in the lineup, while Zack Wheeler and Aaron Nola have the potential to be the NL's top 1-2 punch at the top of their rotation.
I really can't rip on the Braves too much, but in a competitive division like this, a bet on them to win the NL East at +175 doesn't make sense.
Cardinals to win NL Central +205
This is laughable. What exactly did the Cardinals do to earn the honor of being the favorite to win the division? They did nothing substantial to improve their lineup and waved goodbye to Marcell Ozuna, who despite a down year still finished third on the team in home runs and second in RBIs.
I think this is the exact same case as the Braves – they're being overvalued and are given the distinction as division favorite simply because they won it last season.
The Cardinals went through periods last season when their hitting was a complete joke. They finished out the season ranking 21st in OPS and 24th in home runs. Given their lack of activity in the offseason, I think they'll struggle at the plate and these results will carry over to this season.
There's some definite bright spots for the Cards, but probably an equal number of question marks that don't make them worth the gamble when the other contenders in the division are offering better odds with possibly more talented rosters.
That does it for my futures shopping for the 2020 Major League Baseball season. While I'll be leaving a lot on the shelf, I'll hopefully be collecting on what I view as great bargains for the new season. Let me know what some of your favorite futures bets are and be on the lookout for my favorite prop bets article as the season approaches.