Our Top Sportsbooks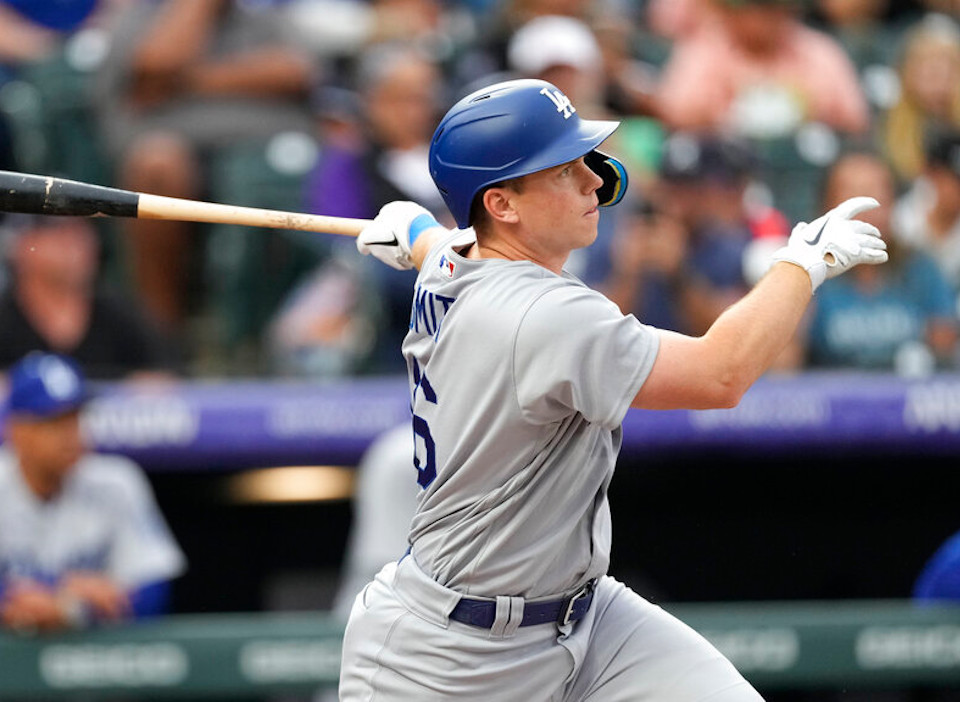 The Los Angeles Dodgers (74-33) have improved to 16-2 SU over their last 18 games against the San Diego Padres (61-49) with wins in the first two games of this current three-game series. The Dodgers will try to complete their sweep against San Diego as a Padres vs Dodgers prediction favorite at home on Sunday night.
Padres vs Dodgers Opening Odds
Opening Odds
The Dodgers opened as -132 favorites before betting action on San Diego as the slightly preferred Padres vs Dodgers prediction in this matchup nudged the line down to Los Angeles -127. The Padres are going off at +117 in this NL West rivalry game and the total is set at 8.5 runs. The OVER is 4-2 in Los Angeles's last six games including the first two games of this series.
Starting Pitchers
Yu Darvish pitched six innings and allowed three earned runs while striking out seven batters in San Diego's 13-5 win over the Colorado Rockies last Tuesday. Darvish improved to 10-4 on the season with that win and will carry a 3.30 ERA, a 0.99 WHIP and 127 strikeouts in 128.1 innings pitched this season into Sunday's start against the Dodgers.
Tyler Anderson had a rough night and allowed six hits and five earned runs across five innings pitched last Tuesday, but he still picked up a win as the Dodgers beat the San Francisco Giants 9-5. Anderson hadn't allowed an earned run in his previous three starts and is now 12-1 with a 2.89 ERA and a 1.03 WHIP in what has been a breakout season for him in Los Angeles.
Get the best Padres vs Dodgers odds and lines available from our recommended sportsbooks for your favorite picks of the night.
San Diego's Road Struggles Have Continued In Los Angeles
The Padres came into this series against the Dodgers on the heels of a successful 6-2 SU homestand that included a five-game winning streak and a 4-0 SU start to August. That recent stretch of solid play at home has not carried over on the road, where after a pair of blowout losses to the Dodgers San Diego is now 6-15 SU in its last 21 games away from home.
San Diego has also fallen to 1-11 SU in its last 12 road games against the Dodgers. With a potential postseason showdown ahead for these two clubs, the Padres are going to need to get a lot better on the road if they hope to fight for an upset.
Los Angeles's Offense Is On Fire Over Current Win Streak
Mookie Betts collected three hits while Max Muncy and Will Smith both hit home runs in the Dodgers' 8-3 win over the Padres on Saturday night, which came one night after an 8-1 win on Friday. Los Angeles has been crushing the ball over its current 7-0 SU winning streak averaging 6.86 runs per game over that stretch.
While the Padres made the biggest splash at the trade deadline with their acquisition of Juan Soto, the Dodgers are still clearly the team to beat in the National League. Bettors taking Los Angeles as their Padres vs Dodgers prediction on Sunday will be looking for the team's hot hitting to continue in this series finale.
Padres vs Dodgers Pick & Insights
Padres: Keys To Victory
Yu Darvish has recorded a 2.76 ERA and a 0.88 WHIP in eight career starts against the Dodgers. With the Padres' bullpen and offense struggling over the team's current 0-3 SU losing streak, it will be up to Darvish to give San Diego six or seven strong innings to give the club a chance to win as a Padres vs Dodgers prediction.
Dodgers: Keys To Victory
Los Angeles has won its last seven games by at least two runs and with an average margin of victory of 4.43 runs per game. There isn't much that opposing teams can do against the Dodgers when they are in a zone like this one, and they should make for a solid Padres vs Dodgers pick if they keep playing at this level on Sunday night.
MLB Computer Picks: Dodgers ML -132
Check out more of our signature MLB computer picks, plus our favorite sportsbooks that serve baseball customers. 
Join A Top-Tier MLB Betting Site Now