Our Top Sportsbooks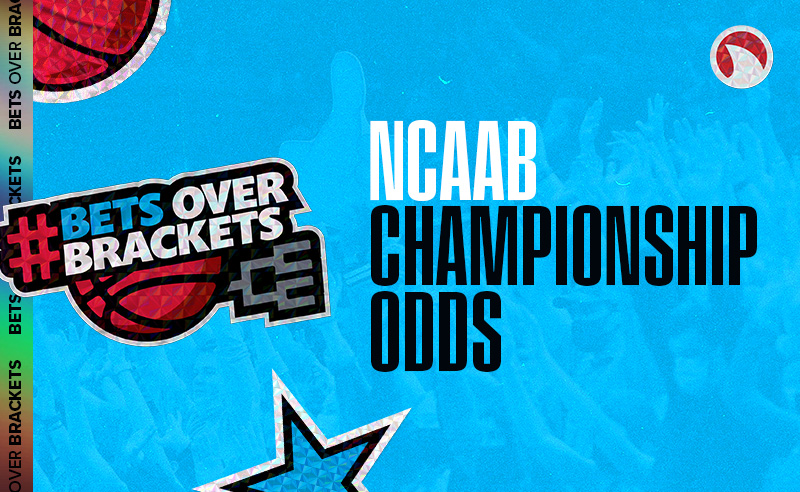 The Kansas Jayhawks are March Madness champions.
Down 40-25 at halftime on Monday night, Kansas outscored UNC 47-29 in the second half to pull off the biggest comeback in finals history with a 72-69 final score to win the NCAA Tournament.
This is the fourth title in school history for Kansas and the first since 2008.
The Jayhawks were our pick to win it all before the tournament started and we rode them as their odds changed from +900 to +310 before the Elite Eight and +180 in the Final Four. Hopefully you got in on the action early!
But now, it should come as no surprise that we're already looking forward to next season. The landscape of college basketball will change a lot between now and the start of the 2022-23 campaign as players graduate or leave for the NBA and new recruits join teams, but over at Bovada, there are already March Madness odds on who will win it all next season. Read below to see the latest odds.
If you're new to the sport, check out our how to bet on college basketball page. If you're more interested in where everyone gets drafted, Odds Shark's NBA news is where you can find all of those answers.
Latest 2023 March Madness Odds
Odds to Win 2023 NCAAB Championship

| Team | Odds |
| --- | --- |
| Duke | +800 |
| North Carolina | +1000 |
| Gonzaga | +1200 |
| Kansas | +1200 |
| Kentucky | +1200 |
| Arkansas | +1600 |
| UCLA | +1600 |
| Houston | +1800 |
| Arizona | +1800 |
| Villanova | +1800 |
| Texas | +2000 |
| Baylor | +2200 |
| Michigan | +2200 |
| Alabama | +2800 |
| Texas Tech | +3500 |
| Auburn | +4500 |
| Purdue | +4500 |
| Tennessee | +4500 |
| Oregon | +5000 |
| Virginia | +5000 |
| Creighton | +5500 |
| Dayton | +7000 |
| Indiana | +7000 |
| Michigan State | +8000 |
| San Diego State | +8000 |
| Illinois | +9000 |
| Saint Louis | +9000 |
| Florida State | +10000 |
| Colorado State | +12500 |
Odds as of April 5 at Bovada

2023 March Madness Odds
It's the usual suspects at the top of the March Madness odds table.
Sportsbooks like North Carolina, Duke and Kansas, three of this year's Final Four participants, to be top teams once again next season. Along with the likes of Gonzaga and Kentucky, these schools make up some of the best recruiting programs in the country and already have rosters filled with budding stars.
Duke will be playing its first season without Coach K since 1979 but is in good hands with Jon Scheyer, a former Duke player who has been on Duke's staff since 2013. The brand power of the Blue Devils program should allow them to continue being a recruitment powerhouse.
Arkansas, UCLA and Houston are the next three teams on the list. Arkansas and Houston made it to the Elite Eight this season while UCLA made it to the Sweet 16, and all three have young rosters and great programs in place, but we will have to wait to see which players they retain for next season.
Arkansas is a popular early pick as the Razorbacks are adding three five-star recruits and three four-star recruits to a team that already had success this year.
---
What Are March Madness Odds?
To understand March Madness odds, you first need to understand the annual championship tournament played for NCAA college basketball. Each year in March, 68 of the best teams in NCAA basketball qualify for a winner-take-all tournament that determines the national champion.
The field is reduced to 64 after four play-in games, leaving four regions of 16 teams, seeded 1 through 16 by a voting committee based on their regular-season and conference tournament results. The No. 1 seed plays the No. 16 seed, the 2 seed plays the 15 seed, the 3 seed plays the 14 seed, and so on. If you lose, you're out of the tournament. If you win, you advance to the next round with the goal of winning six straight games to win the NCAA championship.
The NCAA basketball odds to win the championship, or March Madness odds, are determined by oddsmakers with online sportsbooks with the odds implying a certain probability of a team being able to win the entire tournament.
For example, the Gonzaga Bulldogs are the top seed among the 68 teams, which means they are the March Madness favorites according to oddsmakers. With Gonzaga's +210 odds to win the NCAA Tournament, these odds imply that the Bulldogs have a 32.3 percent chance to win the tourney. For a favorite, those aren't great odds.
The reason is that it's very hard to win six games in a row in this type of survive-and-advance scenario. So many factors come into play for oddsmakers to consider when it comes to NCAA basketball odds to win the championship.
Understanding The Odds To Win The NCAA Tournament
If you're a first-time bettor in NCAA basketball odds to win the championship, the way the March Madness odds are listed can be confusing for new bettors not used to American betting odds.
After you've signed up at an online sportsbook that offers odds to win the NCAA Tournament, you'll see NCAA championship odds listed like this:
The odds indicate what it would pay out if one of these teams were to win six straight games in the NCAA Tournament and win the national championship. Unlike a straight-up bet, or a moneyline bet, where there is a clear favorite represented by the minus sign (-), the team with the lowest odds would be the March Madness favorite. In this case, it's Gonzaga, and the rest are underdogs even though each team has a plus sign (+) prefacing its odds. For American odds, all potential payouts are predicated on $100 bets.
Using American odds, if you were to bet $100 on the Gonzaga Bulldogs in NCAA Tournament odds and they win, your sportsbook would return your original $100 investment and reward you with $200 in profit for your winning pick, which is $300 in total return to the bettor.
March Madness is notorious for long shots and underdogs going far in the NCAA Tournament or even winning it all. So, a team like North Carolina may entice a bettor to consider the Tar Heels with +7500 odds to win the tournament (1.3 percent implied probability). If North Carolina was to defy the odds and go on to win the NCAA Tournament with bettors placing a $100 bet on the Tar Heels, they would be rewarded with a $7,600 return – the original $100 is returned along with $7,500 in profit.
To see how much you'd win on the futures odds, check out our Odds Calculator. It'll show you what your payout would be based on the odds and amount wagered.
What Is A Futures Bet For College Basketball?
When it comes to March Madness betting, considering college basketball lines and a school's odds to win March Madness is a type of futures bet. This is a bet you can make weeks or even months in advance of a big event. Oddsmakers set the NCAA basketball odds early and look at a team's past performance, injuries and coaching/roster moves.
The NCAA basketball odds to win the championship are not set in stone and will move as the tournament progresses. If you see odds you like, take them as soon as you can to avoid missing out on potential earnings/value.
National Championship Odds FAQ
Where can I bet on college basketball national championship odds?
Check out Odds Shark's list of the best College Basketball betting sites to find where you should be wagering this year. Each site offers odds for the national championship title, but the odds can differ slightly depending on the site and the team, so check out a few of our top sites to shop around.
How do I bet on college basketball national championship odds?
Odds Shark's college basketball experts have created a comprehensive tutorial and How To Bet On March Madness guide for casual and experienced bettors alike. The guide includes tips on reading and understanding betting odds, some essential match betting strategies, and a few tips for betting on the national championship odds.
Who is the favorite to win the college basketball national championship?
The Duke Blue Devils are the early +800 favorites to win the 2023 March Madness tournament, with the North Carolina Tar Heels, Gonzaga Bulldogs, Kansas Jayhawks and Kentucky Wildcats rounding out the top five on the oddsboard to claim the NCAAB national championship. Check out our March Madness Betting Hub page for up-to-date odds, expert guides and strategies for betting on this year's NCAAB tournament.
Upcoming Events
Doc's Picks Service
Need more winning picks? Get $60 worth of premium member picks from Doc's Sports – a recognized leader and trusted name in sports handicapping since 1971.