Our Top Sportsbooks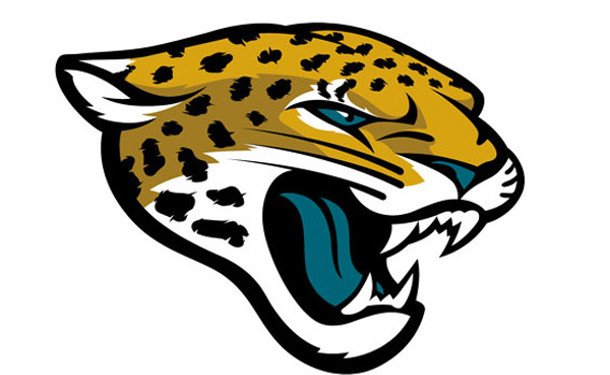 There isn't really anywhere for the Jaguars to go but up this season. The Jags may have won four games last season, but they weren't exactly against the NFL's elite squads; the teams the Jaguars posted a win against last season won only a combined 13 games.
That obviously led to a few changes among the ranks, but Jacksonville still remains at least another season away from putting a winning team on the field.
Jacksonville Jaguars Odds to Win AFC South: +1400 at Bovada
Jacksonville Jaguars Odds to Win Super Bowl: 250/1 at Bovada
Jacksonville Jaguars Regular Season Win Total: 5 at Bovada
Jacksonville Jaguars Betting Props: Blake Bortles to Win Offensive ROY 12/1 at Bovada
Jacksonville hopes to have finally found their quarterback of the future in Blake Bortles. Just don't expect him to play much this season. Bortles was drafted with the No. 3 overall pick, but he'll spend most of the season on the sidelines watching Chad Henne. In 15 games last season Henne passed for 3,241 yards with 13 touchdowns and 14 interceptions and much of the same should be expected this season.
One big question is who Henne will be passing to this season. Justin Blackmon's career in the NFL could be over due to his repeated off-field transgressions. That leaves Cecil Shorts as the No. 1 man in the passing game, while tight end Marcedes Lewis is another steady hand. To address their shortcomings at receiver Jacksonville drafted Marquis Lee and Allen Robinson in the second round of the draft. Both have the opportunity to make an impact right away with Lee likely getting the first crack at the No. 2 receiver spot.
The running game is also in for a big change after the departure of long-time Jaguars RB Maurice Jones-Drew. Toby Gerhart is out from under the shadow of Adrian Peterson in Minnesota and will finally be given the chance to prove he deserves to be a No. 1 back. Denard Robinson is also a dark horse candidate to make some noise out of the backfield with his potential. The Jaguars had the second worst running game in the league last season, so giving Gerhart and Robinson a chance isn't much of a risk.
On defense the Jaguars added a number of veterans (Roy Miller, Chris Clemons, Ziggy Hood) which O'Brien will try to mold into a solid unit. You can't get much better than Pro Bowl linebacker Paul Posluszny, but he can't do it all. The Jags' pass rush, which was second worst in the league last season, will need to find a replacement for released Jason Babin, who led the team with 7.5 sacks last season.
Is anyone surprised the Jaguars posted a money-losing 5-10-1 record ATS last season? They were also an awful 1-6-1 ATS at home and the only team to be the underdog in every game they played.
AFC South Odds at Bovada as of August 5
Indianapolis Colts -200
Houston Texans +300
Tennessee Titans +700
Jacksonville Jaguars +1400
--ARCHIVED ARTICLES---------------------------------------------------------
The last couple of seasons haven't be easy for Jaguars fans as the team followed up a 5-11 campaign in 2011 with a 2-14 mark last year. With no impact players added in the draft or through free agency, the Jaguars' struggles are likely to continue into the new season.

Odds to Win AFC South: +2500 at Bovada
Regular Season Win Total: 5 at Bovada

It is hard to find many positives in a 2-14 SU season. The Jaguars did finish a somewhat respectable 7-9 ATS, but ended the season on an 0-5 SU and 1-4 ATS skid. In a year with no big playmakers sitting at the top of the draft, the Jaguars had to settle for filling a need in drafting Luke Joeckel, an offensive tackle who should help Jacksonville's abysmal offensive line.

When workhorse running back Maurice Jones-Drew went down with an injury last season, any chance the Jaguars had to compete on a week to week basis went down with him. The Jags finished 30th in rushing with just 85.6 rushing yards per game, which should improve tremendously if Jones-Drew stays healthy this season.

But while the running game should be better, will the passing game be? Chad Henne and Blaine Gabbert are sharing first-team reps in training camp and competing for the starting job, but neither appears to be a viable long term option. Jacksonville averaged just 14.1 points per game in nine games with Gabbert under center last year, doing a bit better with Henne averaging 18.3 PPG when a shoulder injury ended Gabbert's season.

Who starts at quarterback won't really make much of a difference if the defense doesn't miraculously improve overnight. The Jaguars finished 30th in the league in total defense, allowing 383.4 yards per game and 27.8 points per game. New head coach Gus Bradley comes from a defensive background, but will have his work cut out for him turning this unit around.

This season will be less about winning games and more about determining who fits into the long term plans in Jacksonville.

AFC South Odds at Bovada as of July 28
Houston Texans -225
Indianapolis Colts +240
Tennessee Titans +750
Jacksonville Jaguars +2500
Upcoming Events
Doc's Picks Service
Need more winning picks? Get $60 worth of premium member picks from Doc's Sports – a recognized leader and trusted name in sports handicapping since 1971.