Best NFL Betting Sites For NFL Football Season
The NFL is considered the No. 1 professional sport for betting around the globe. Learn here how to differentiate all the types of NFL bets you can make and where to bet on NFL games this season, so you'll be ready to tackle NFL lines like T.J. Watt.
What Are The Best Football Online Betting Sites?
Before you buy or lease a car, you take it for a test drive. Nobody walks into the dealership, points to the first car they see and says, "MINE."
Top NFL Betting Sites Online
Our reviews of NFL gambling sites offer insight into the vast landscape of NFL online betting. Whether handicappers are looking to make simple prop bets, or want to know which NFL betting sites have the best deposit bonuses and best Super Bowl odds, we have the goods on National Football League betting sites.
Are NFL Betting Sites Legal?
Yes, the best betting sites for football are very much legal. Most of the top sportsbooks for betting on NFL online are licensed and regulated by a governing body. There are both offshore sportsbooks and state-regulated betting sites for the NFL in the U.S., and while the offshore betting sites may not be licensed by the states, they're still entirely safe to legally bet at online.
States Where You Can Bet Legally On The NFL
Odds Shark's Criteria For An NFL Sportsbook
Sportsbooks are the fancy industry name for the website you visit to bet on NFL football games online, and not a book about sports like Grays Sports Almanac.
When we evaluate NFL sports betting sites online, we look for the following:
NFL Betting Site Criteria
NFL Betting Lines And Odds
If legal online sports betting is your thing, and you know that most of your sports wagers are being placed on professional football, it's important to make sure there are great NFL odds available for each and every game.
Regardless of whether it's a Sunday afternoon showdown between the New Orleans Saints and the Seattle Seahawks, a Monday Night Football matchup between the Chicago Bears and the Green Bay Packers, or a Thursday Night Football thriller between the Kansas City Chiefs and the Arizona Cardinals, the top American online football betting sites will have the best lines and every type of bet possible, including betting NFL teasers and pleasers.
NFL Betting Bonuses And Promo Codes
The best football betting sites offer some sort of bonus to their players for betting on NFL football. While some promotions are better than others, the most common NFL betting offers are welcome bonuses, where new members get a particular percentage up to a certain amount of money. An example is a 100 percent welcome bonus up to $1,000. You might even find a 50 percent first-deposit bonus up to $500, when searching for where to bet on NFL games online.
User Interface
NFL betting online is a lot easier with a user-friendly interface. Some NFL betting apps and sites have a slightly difficult interface to navigate through, some stick with the same interface, while other online sportsbooks are criticized for outdated designs. Most NFL bettors prefer betting on NFL sites with a more simple, easy-to-use, clean and up-to-date design, whether it be on their mobile betting app or via desktop.
Deposit And Withdrawal Methods
Always be sure to check out the NFL betting site's banking options. The more payment methods a cashier system has, the better. Understanding a wide range of payment options and the fees that come with each is important. Most online sports betting sites accept credit cards like Visa, MasterCard and American Express, debit cards, checks, money transfers, e-wallets like PayPal, Neteller or Skrill, and cryptocurrency such as Bitcoin, Litecoin, Dash or Ethereum.
Safe And Trustworthy
Online football betting is safe so long as you use reputable and trustworthy NFL betting sites. Before you deposit any of your money into an online sportsbook account, you want to be extra sure that you can trust the people behind the NFL betting site.
Customer Service And Support Team
It's crucial that sports bettors are able to get in contact with a representative if ever they have any questions or concerns betting on the NFL. The best online NFL betting sites have customer support agents available by phone, email and live chat 24 hours a day, seven days a week. Some sites are even able to assist gamblers through their social media channels.
Currencies And Languages
In addition to English, the more reliable sites offer a slew of languages including French, German, Spanish and Portuguese, to name just a few. And while the majority of online sportsbooks accept U.S. dollars, the best online betting sites for NFL also accept Australian dollars, Canadian dollars, euros and pounds.
How To Sign Up At A Sportsbook To Bet On The NFL
The sign-up process only takes a few minutes. All you need is your email address and your deposit info ready. You can use everything from PayPal to Bitcoin to fund your account for betting on the National Football League.
Fill out the relevant information and wait with bated breath for a confirmation email or link. This should happen quickly, like a center getting the ball into the quarterback's hands. Look for a welcome offer, deposit bonus or first-time sports bettor rebates, like risk-free bets, to give your NFL betting bankroll a boost.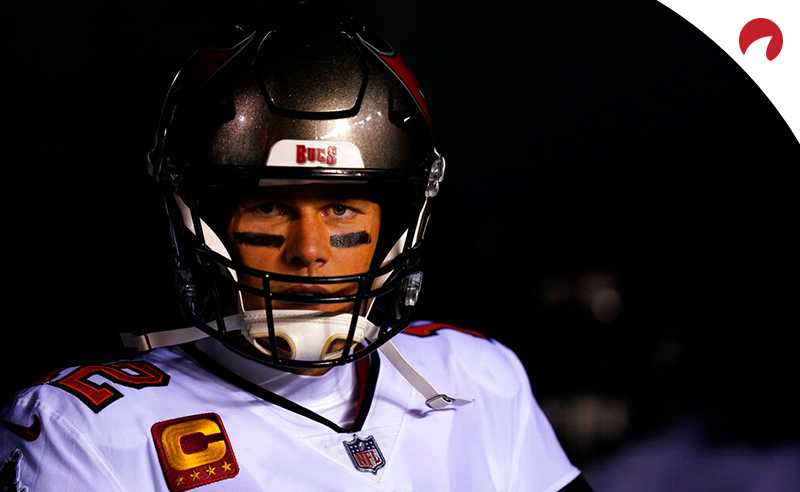 How To Bet On NFL Matchups: Best NFL Bets
There are many ways to bet on an NFL game. Whether you're looking to lay down a few dollars on New England Patriots odds or take the UNDER in the next AFC or NFC championship game, our football gambling tutorials will help take your NFL betting IQ to the next level like Tom Brady on the Tampa Bay Buccaneers.
Moneyline Betting: Picking A Sportsbook
Often referred to as a straight-up bet, betting NFL moneylines requires you to pick an outright Sportsbook of the game just like you would in college football, NBA, MLB or NHL. NFL betting odds would look something like this:
In this scenario, the Saints are the favorite, as denoted by the minus sign (-). The Falcons are the underdog, as shown by the plus sign (+).
If you were to bet $25 on the Saints, a winning ticket would give you a $38.51 payout – your original $25 is returned along with your winnings of $13.51. The flip side of that bet would need to see the Falcons win and you would get $56.25 – your $25 comes back along with your loot of $31.25.
Betting on the dog comes with more risk, therefore it's more financially rewarding. To see what you would win based on the amount of your bet and the odds, check out our Odds Calculator.
Point Spread Betting: Which NFL Team Will Cover?
To give both sides in a game an equal betting field, oddsmakers create a spread. The underdog is given a certain number of points and the favorite has that same number of points taken away. This is done to give the dog an advantage, which is great when betting on football games where one side is completely outmatched by the other.
NFL betting odds would look something like this:
Those who took the Packers would need the football team to win by five or more points. Those who bet on the Steelers would need their team to either win the game or lose by four or less. If the final score is 28-24 for Green Bay, the team did not cover the spread since they only won by four. However, Pittsburgh did cover since they only lost by four.
Totals Betting: More Or Less Points Scored
Totals, or betting NFL OVER/UNDER bets, require you to predict if the total score of a game will be more or less than the oddsmaker's set number. For instance, the total for a game between the Los Angeles Rams and Seattle Seahawks is set at 35.5. If you believe the total will be less than 35, you would bet the UNDER. If you believe the total will be more than 35, you would bet the OVER.
Let's say the Rams score three touchdowns (21 points) and the Seahawks score one TD (7) and a field goal (3). That would make the total 31 and those who bet the UNDER would be on the receiving end of a winning wager.
Sometimes you'll see totals without the decimal (.5) at NFL betting sites. For example, for the same game, the total could be 35. If the combined score is 35 exactly, it results in what's called a PUSH. Should this happen, you would get your money back since you didn't win or lose your bet.
Prop Betting: Fun Wagers
NFL prop bets online are popular with NFL Sportsbooks, especially during the playoffs and Super Bowl. Props are bet options that can be made on certain players or a team as a whole. Player props at Super Bowl sites include: How many rushing yards will Derrick Henry have? Or, how many TDs will Patrick Mahomes throw in the big game?
You can also make fun Super Bowl bets like: What will be the color of Gatorade poured on the winning Super Bowl coach? Or, how long will it take to sing the national anthem?
NFL Futures Betting: Long-Term Gambles
Football betting sportsbooks offer NFL wagering year-round, including the offseason and the preseason, in the form of NFL futures odds. These are bets made on events that usually take place at the end of the regular season. With futures odds, you can wager on things like which teams will win their divisions, NFL season win totals, which teams will make it to the Super Bowl, total passing and rushing yards, NFL MVP and NFL draft picks.
Parlay Betting: The Multiple Bets Bundle
This is a bet that combines two or more bets on one ticket. Parlays let you create a betting slip with moneyline, OVER/UNDER and point spread bets on it. However, all your bets must hit in order to cash out when betting NFL parlays.
Live NFL Betting Online: Wagering While The Game Is Going On
One of the greatest things about putting money on the NFL – besides the potential to win money – is live betting. Football wagering sites offer NFL betting action on live odds and lines as the game is going on, giving you the chance to bet on almost every play.
In-game betting, or in-play betting as it is sometimes called, allows you to bet on potential drive results like whether it will end in a touchdown for the Buffalo Bills. You can also bet on what the next play could be for the Denver Broncos.
Bets Placed Soon After Release
Pros
Cons
Bets Placed Just Before Kickoff
Pros
Cons
Bets Placed During A Game
Pros
Cons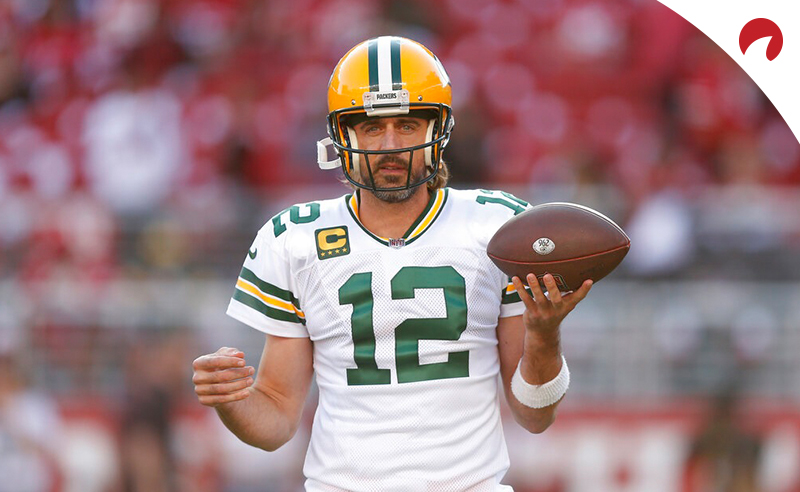 NFL Betting Tips
NFL Betting Sites FAQ
How Do I Sign Up At A Sportsbook To Bet On The NFL?
The first thing you need to do is decide which sportsbook you want to sign up at. Once you've decided on an NFL betting site, fill out any relevant information like your name, email and birthdate, and have your deposit info ready. Once you receive a confirmation link, you are able to proceed with your NFL bets.
What Should I Look For In The Best NFL Betting Sites?
When evaluating NFL betting sites online, look for a wide range of NFL betting lines, bet types and odds. Comb through the sportsbook's sign-up bonuses and find out what deposit and withdrawal options they offer. Read up on their customer service reviews and get a good feel for their user interface.
What Are The Best Sites To Bet On NFL Games Online?
While there are many top NFL betting sites online, we believe Sportsbook to be the best site to bet on NFL games. Having said that, every online sportsbook is different and offers its own unique incentives. Sportsbook, however, has fast withdrawals, exclusive bonuses on certain deposit options, as well as a bunch of special promotions.