Best Mastercard Betting Sites: Sportsbooks That Take Mastercard
Mastercard, or at least the options its services make available, can be priceless to some. Mastercard allows for bettors to make withdrawals and deposits from online sports betting sites that are compatible. Most of the world allows for these types of transactions, but at the moment doesn't include the United States.
Mastercard has been around since the 1960s when it was introduced as an interbank alternative to Visa. Initially, Mastercard was touted as a consumer payment option at merchants where other credit cards were not accepted. Today, Mastercard is almost synonymous with consumer credit with many millions of clients around the world.
Using Mastercard credit cards is easy with Odds Shark's top Mastercard sportsbooks page. We provide the best online betting sites that accept Mastercard payments as a safe and secure method for depositing real money. 
Best Mastercard Betting Sites Online
Top Rated Sportsbooks

Exclusive Bitcoin Bonuses
Quick and Easy Deposits
Sports Betting, Poker, Casino and Racebook all on one account

When it comes to sportsbooks geared to American bettors, Bovada offers everything you need to bet on the NFL, NBA, MLB and college sports. There's also lines on hockey, UFC, esports and politics. From live betting to exclusive bonuses on certain deposit options, Bovada is the ultimate sports betting site for those looking for quick withdrawals, special promotions and different language options (English and Spanish).

Bovada Sportsbook Review For 2022: An Elite Sports Betting Experience

Well established with 20+ years of experience
Early lines
Competitor bonus matching
24-7 customer support

BetOnline Sportsbook

Known for their killer welcome bonus and Refer-a-Friend program, BetOnline.ag is focused on the bettor. Choose from player props to $125 worth of risk-free bets when you use this sportsbook for your wagering needs. They also boast early lines and quick payouts, making them one of the most respected in the industry.

BetOnline Sportsbook
*Terms and Conditions apply to all bonus offers on this website. Visit operator for details.
Why Choose Mastercard for Your Betting Site Deposits?
Mastercard can be used to fund and withdraw on accounts at online sportsbooks; though it is a bit sticky for Americans. Currently, the United States federal banking laws make it illegal for credit services such as Mastercard to be used in that manner. Because of this, American Mastercard clients interested in such transactions are forced to use other methods, such as intermediaries like Skrill or Neteller. Mastercard can be used to fund accounts at online financial services which then can be used to fund online sportsbook accounts.
Using an intermediary also provides an extra level of security, keeping devious online merchants from knowing one's personal banking information.
Of course, there will be fees when using a Mastercard to fund accounts with Mastercard betting sites, but many online gambling operations offer welcome bonuses that help offset such fees. 
Mastercard Betting Sites: What to Look for Before You Deposit
The presence of a Mastercard logo on an online betting site almost acts as an endorsement itself, considering Mastercard's business motives. They don't usually do business with any fly-by-night operations, and they don't want their clients associated with them, either. Mastercard customers can be confident when dealing with Mastercard betting sites.  
Most Mastercard betting sites are licensed to operate in their home countries, owned by known parent companies and researched by online sportsbook watchdogs. That might be the first thing a potential bettor might check – is this book licensed? With licensing comes regulations and oversight, which in actuality are beneficial to the bettor.
Once a bettor has found books he is confident are financially legit, he should then study the books themselves. Which ones have a good reputation for making it easy to make deposits and withdrawals? Who is fair with their betting lines and odds?
Have there been any complaints about conflict resolutions? These are all important questions and bettors should have the answers before depositing with Mastercard.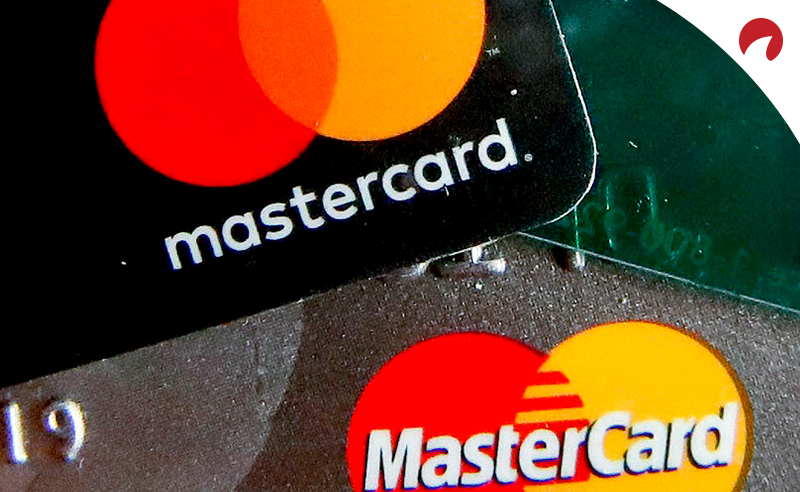 Finally, it comes down to which books are best for the individual bettor, based on a few important personal-preference factors; do they offer betting on the events I want to bet on? What are the betting limits?
What are the payout limits? What are the odds on parlays? Do they offer in-game betting?
Does the online gambling site offer attractive sign-up bonuses? Free bets? Loyalty rewards? These can also vary widely from book to book.
And how often can I withdraw winnings? This information might go a long way toward making a choice on a Mastercard betting site.
How Do Other Betting Site Deposit Methods Compare to Mastercard?
Mastercard can be a quick and easy way to fund and cash Mastercard betting sites, but it might not be the best deposit option, depending on the individual player. There are other online payment services that might prove to be more convenient with lower fees and better perks. Fewer online betting shops accept dealings with some of those other outfits, while all the best books are perfectly willing to deal with a reputable firm like Mastercard.
And there are always debit cards, which are accepted almost anywhere and don't involve fees. On the other hand, giving out the details of these cards online can be somewhat dangerous.
Confidentiality can be a concern. Some bettors might not want deposits and charges to appear on their monthly statements.;
Bank wires can be very reliable and good for larger deposits and withdrawals, but they can also take a few days to clear.
In the end there's only one way to find out about financing online betting accounts, and that is to do some homework, shop around, and search out the payment method that best suits one's needs.
MasterCard Betting Sites FAQ
Do betting sites accept MasterCard?
MasterCard has been around since the 1960s and is accepted by most online betting sites. At the moment, many American betting sites do not accept Mastercard for deposit and withdrawal transactions, but sites such as Bodog, Sports Interaction, and Betway are great online sportsbooks for MasterCard users to get started betting on.
Does Bovada accept MasterCard?
Bovada currently accepts both MasterCard and MasterCard gift cards as deposit methods on their website. Many of Bovada's deposit options are restricted by the region of the user, so make sure to check if where you are located allows MasterCard deposits on the sportsbook. Check out our Bovada review for more details and deposit options.
How do I bet with MasterCard?
After reviewing the above page which outlines where and how to deposit with MasterCard, new bettors should review some of Odds Shark's how to bet guides and Sports Betting 101 pages to learn how to bet. We have extensive sports betting guides for every major sport to review before you start making wagers.