Casino Banking Options: Online Casino Deposit Methods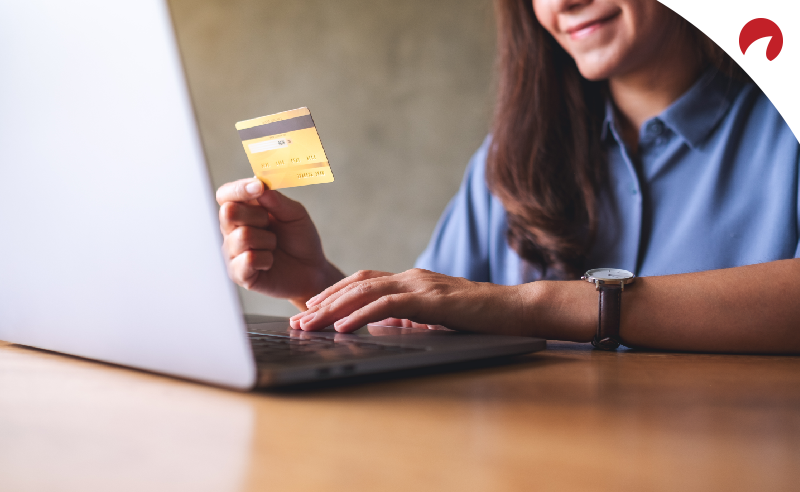 Americans wanting access to great casino games must sign up to play at an online casino for real money. Funding a casino account gives players the chance to win real cash, but also incurs risks. To lower that risk, players should consider several factors: casino bonuses, transaction fees, and credit card cashback and rewards. 
OddsShark's online casino banking guide shows players how to make deposits and withdrawals, highlights the top banking options that US casinos accept, and explores some of the casino bonuses that depositors will encounter.
Introduction to Casino Deposits
To make a casino deposit, first sign up for an account. Sign in to the account and see the casino's welcome bonus, which is available when you make the first deposit. If it's not apparent, look at the Cashier page for your options.
Cashier Page: The Cashier page is where all financial activity takes place. It's where you deposit money into your account and request a withdrawal.
Banking Options: The Cashier page shows casino banking methods available to you.
Read the Fine Print: The payment options on display may not be fully accurate - international casinos tend to list every banking option they accept, even if they aren't available in your region.
Making a Deposit: Players may be asked for their payment details right on the Cashier page or you may be connected to an external website to make the transaction.
Check Out Odds Shark's Favorite Online Casinos
Introduction to Casino Withdrawals
Banking is not only limited to making deposits. Eventually, you must cash out your winnings. Before requesting a withdrawal, you'll to know a few things. 
How Bonuses Work: Before you withdraw a bonus, you'll need to meet its wagering requirements - typically having bet 25 to 50 times the amount of the initial bonus - before you're able to withdraw any of the money that you have won using it.
Payout Methods: Not every available deposit method is also a withdrawal option. For example, almost all casinos offer the ability to make a credit card casino deposit, but some limit credit card withdrawals because Visa and MasterCard don't want to transact gambling payments.
Credit Card Withdrawals: There may also be additional restrictions, such as only being able to withdraw via Visa, even if deposits are also accepted through Mastercard and American Express.
Withdrawal Limits: Limits may prevent high-rollers from being able to take as much money out of a casino at a time as they might like to. Some casinos have firm limits regarding how much money you can withdraw over the course of a day, a week, or a month.
Casino Deposits Guide
The average online casino allows you to add money to your account using multiple methods, each of which have its advantages and disadvantages. Here are some of the more common banking methods that your preferred casino might accept.
Credit Cards: The US credit card networks Visa and Mastercard are the most common and secure casino banking methods. American Express is a distant third. Credit cards are used for all sorts of online transactions, so they have excellent security. Also, they provide cashback and rewards. 
Interac: Interac casino deposits are a popular banking method for Canadians, who use the bank-issued debit card for many types of payments. Canadians living in the US can find some American casinos that accept Interac deposits. 
eCheck: ECheck casino payments function like regular checks, so they're a safe and secure deposit method. Similar to Interac, they allow you to use money from your bank account, but the casino never gains access to your banking details. Unlike previous casino banking options, there is no direct line between the casino and your money.
eWallets: Web wallets like Skrill, Neteller, and Eco Card casino payments allow you to pay online merchants without using your bank account or credit card. An e-wallet is a third-party service that you store money in, so your financial information won't directly be shared with your casino. The drawbacks are that e-wallets charge fees and take more time.
Apple Pay: Apple Pay is Apple's eWallet, allowing users to make online purchases through the use of face recognition or fingerprint technology. Apple Pay might be a bit of a novelty, but there's nothing wrong with adding some extra security or verification measures to a payment. 
PaySafeCard: PaySafeCard is a voucher that you can purchase in shops or online that has a fixed value, which some casino sites accept. Since every card is worth a fixed amount, you can't use more than that amount - there's no risk of overspending.
Cryptocurrency Deposits: Most of our recommended US online casinos now accept crypto deposits. Cryptocurrencies use blockchain technology to make payments secure, private, and fast. Bitcoin, Ethereum, Litecoin, Bitcoin Cash, and Dash are top options.
Introduction to Cryptocurrency Casino Banking Methods
An increasing number of casinos accept Bitcoin deposits and withdrawals. A smaller but still significant number accept altcoins such as Ethereum and Litecoin. When making crypto deposits, you'll need a specialized wallet. Buy the cryptocurrency at an exchange, then move it to the casino. Crypto payments are the fastest and most secure payment method available. Here are a few cryptos US players can use.  
One thing to remember is that the value of cryptocurrency is constantly fluctuating, so if you deposit a certain amount, it may not always be worth what it is at that time.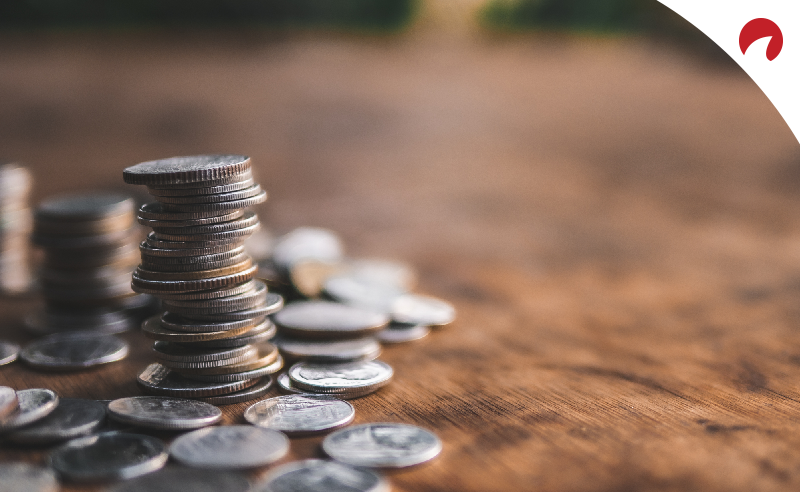 How We Rate Banking Methods
Once you make a deposit, the guesswork should be out of the way. We rank banking methods so you don't have to go through your own trial-and-error. These are the factors that go into how we rate banking methods.
Learn More About Low Deposit Casinos
Top 5 US Casinos Ranked by Casino Banking Options
| | | |
| --- | --- | --- |
| CASINO | BONUS | TOP BANKING OPTIONS |
| Wild Casino | $5000 | Visa, MasterCard, Amex, Discover, Bitcoin |
| Ignition Casino | $2000 | Visa, MasterCard, Amex, Bitcoin, Zelle, Vouchers |
| Bovada Casino | $3000 | Visa, MasterCard, Bitcoin, Zelle, Vouchers |
| Cafe Casino | $2500 | Visa, MasterCard, Amex, Bitcoin |
| Slots.lv | $5000 | Visa, MasterCard, Amex, Bitcoin, Bank Transfer, Interac e-Transfer |
Casino Banking FAQ
Do casinos use banks?
No, casinos do not use banks. However, any casino with a gross gaming revenue of over $1 million is considered to be a financial institution and abide by the requirements of the Bank Secrecy Act. This act stipulates that casinos must have a written anti-money laundering program in place, as well as file reports for transactions over a certain amount of money. As with banks, casinos make use of a substantive record-keeping system.
Do casinos have more money than banks?
Casinos may not have more money than banks overall, but they typically keep a lot more cash on hand than banks do. This is because they may need to cover multiple players' winnings in a short amount of time. Different states also have different laws: in Nevada, 1% of the prior year's gross revenue needs to be held to be distributed as winnings.
Do casinos lose money?
Casinos can lose money, but not because there are too many winners - the house edge is meant to help cover short-term casino payouts. Casinos might lose money on things like promotions, or if there aren't enough people playing, given that there is a cost to running them like any other business.
Can a casino kick you out for winning too much?
Casinos technically can kick out anyone they'd like for whatever reason, but it's not something they usually do. If you are winning a lot, you might just be getting lucky, and they'd want you to keep playing until that luck changes. Casinos also use big winners in their advertising efforts to attempt to attract more players, so there's not really an advantage to showing legitimate players the door.
Can anyone deposit money at a casino?
Yes, anyone over 18 years old can deposit money in a real money casino. If you live in a state with regulated online gambling, then you might need to be 21 in order to make a real money casino deposit. 
 
What banks support gambling?
Any bank that approves an online casino deposit with a credit card. If your credit card declines, it's because the bank that issued it declined the payment. Visa and MasterCard are networks of 20,000 or more banks. When you receive a credit card or debit card, it's issues by a specific bank in the network. 
Online gambling payments have a specific code. A bank can choose to decline when that code appears. If not, then your bank supports gambling. 
 
How do you fund an online casino account?
Once you have a player account, sign in to the account. Click on the "Cashier" page, then click "Deposit". Choose your deposit method, input the amount of cash you wish to deposit, and confirm the payment. That's how you fund an online casino account.