College Basketball Consensus Picks: NCAAB Public Betting Picks
There is currently no consensus data available for NCAAB
College Basketball Consensus Picks
Knowing how the public consensus has bet on certain basketball teams can help you make smart college basketball picks against the spread. Instead of making a bet you're unsure of and crossing your fingers so hard they fall off, use our college basketball consensus picks page to help you make educated wagers. You need your fingers, especially if you're using a mobile app to place your college basketball best bets.
NCAAB Consensus Picks
The consensus info you find on Odds Shark gives you insight into how people have bet on your favorite teams. Sometimes referred to as betting percentages, the consensus gives you an idea of what's going down at the online sportsbook. Using this basketball betting news, you can decide if you want to bet with or against the public when making your best NCAA basketball bets today.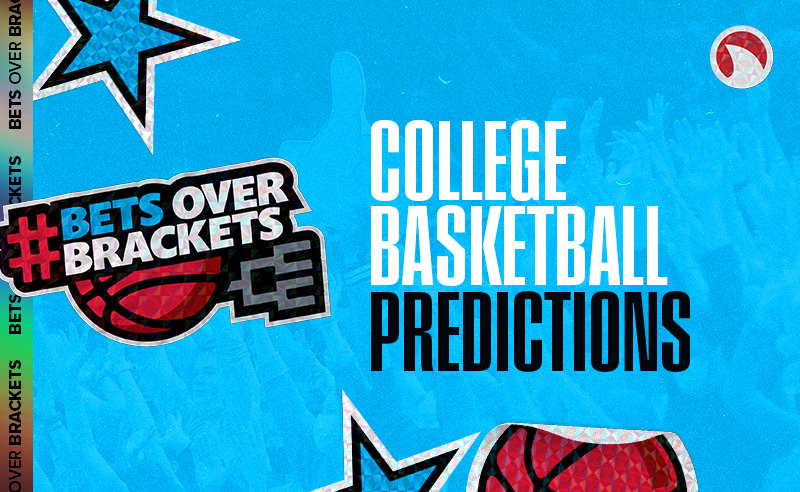 Betting With Or Against The Public
The NCAA Basketball consensus gives you an advantage because you can see the public's best college basketball bets on each team. Seeing how the public has bet can help you decide how you want to bet. If you agree with the public, then you can bet with them.
If you disagree with the public, you can bet against them. This is called "fading" the public and can prove to be a good sports betting strategy depending on the matchup in question – remember the house is always expected to win.
NCAA Basketball Best Bets
Let's say Oregon is playing Washington and the basketball public is betting against the Ducks. You can choose to fade the public if you believe the Ducks are going to beat the Huskies because you've looked at our College Basketball Trends page. If you're right and Oregon wins, a fade was smart and you have our college basketball betting trends page to thank for it. Learn more about Betting Against the Public to know exactly how it works.
NCAA Basketball Consensus
Our goal is to turn you into a College Basketball wagering phenom, or at least someone who doesn't have to cross their fingers into oblivion with your college basketball predictions for today.
NCAAB Consensus FAQ
What sites should I use to bet on March Madness now that I know the consensus picks for each game?
Odds Shark has compiled a list of the top March Madness Betting Sites for wagering on the NCAA tournament this year. Each of the listed betting sites have lines on everything from the First Four to the Championship game, so you can use your knowledge and the NCAAB consensus picks to profit during the NCAA tournament.
Do I have to use the NCAAB consensus pick to bet on March Madness?
You do not have to use the NCAAB consensus pick to bet on March Madness. If you feel that betting against the public consensus is the better bet, you can often profit more betting against or "fading" the NCAAB consensus. Odds Shark has a comprehensive How to Bet on March Madness guide that includes tips and strategies for wagering on the tournament.
How do I know which March Madness teams to fade?
Our expert college basketball handicappers have you covered. Check out our March Madness Tournament betting news for everything you need to make smart picks during the NCAA tournament this year. On our hub page, you'll find up to date betting news, analysis, and college basketball odds breakdowns for all the March Madness matchups.