EcoCard Casino Payments: Top EcoCard Casinos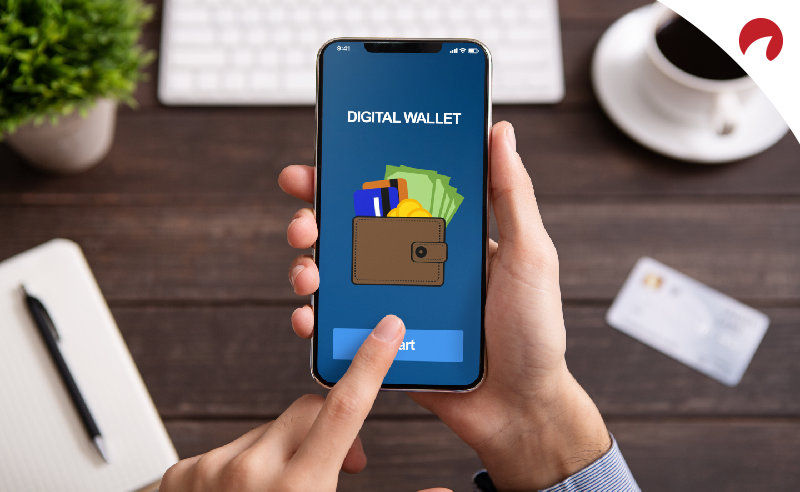 ecoCard is one of the fastest and easiest casino payment methods. Since its launch in 2000, it's become a preferred casino banking method for US, Canadian and international online gamblers. 
This guide will show you everything you need to know about ecoCard casino payments including how to deposit and withdraw funds, safety and security features, ecoCard pros and cons. We'll also show you all the best casinos that accept ecoCard. Read on.
What is EcoCard?
EcoCard is a web wallet and payment method that launched in 2000. MasterCard bought the company a few years back, and EcoCard rebranded itself as ecoPayz in some countries.
Funding your casino account with EcoCard has several advantages. Players with MasterCard or Maestro cards can deposit funds from their credit cards or debit cards, then use EcoCard casino payments. This provides an extra level of privacy and security on your casino deposits.
Why Use EcoCard at Online Casinos?
It's not difficult to see why ecoCard is a preferred casino payment method. Users like it because it's fast, safe and convenient. It's also backed by one of the top credit issuing brands in the world - MasterCard - which adds another level of trust and certification.
If you deposit using ecoCard, you can expect to see the funds in your casino account almost immediately. What's more, ecoCard has no monthly or annual fees. The deposit fees are in line with other major credit cards, so you shouldn't be faced with any surprises there.
The only drawback we can see is the cost of withdrawal fees. When you transfer funds to your bank account through ecoCard, you should expect to pay between $6-$10 depending on which card you hold.
How to Make a Deposit Using EcoCard
These easy instructions help players make an EcoCard casino payment, no matter if they're playing at a desktop or mobile casino.
Use this how-to guide to EcoCard casino payments the first time you fund your online casino account.
Assure that your EcoCard is active and it has funds on the card.
Log-in to your player account, then visit the Cashier page -- which is usually located in the top-right of a site's homepage. Select EcoCard as your deposit method.
Enter your relevant information from the card. This includes the long number on the front of the card.
Choose an amount of cash you wish to deposit into your account. Wait for the account to reflect the amount you entered.
Accept any bonus money offered by the casino. Most sites offer a welcome bonus when making an EcoCard casino payment.
Use the money for real money casino play. Remember to clear the wagering requirement if you accepted a casino bonus.
How to Withdraw Cash from a Casino Account Using EcoCard
Once you're cleared the wagering requirement and have winnings, you'll want to withdraw cash using EcoCard. Most online casinos support payouts using EcoCard or ecoPayz. Simply follow these instructions to do so.
Visit the Cashier page at your online casino. Select EcoCard as your withdrawal method. Submit the verification documents when prompted.
Enter the payout amount, along with your EcoCard details. Don't exceed the maximum withdrawal limits.
Verify details. Make certain to verify your details so you know it's correct. Also notice the withdrawal time for EcoCard payments.
Confirm the Withdrawal. Most withdrawal requests have a verification pop-up, to assure you really want a payout. Click to verify you're making a cashout.
Safety & Security of ecoCard
ecoCard follows a process known as 'safeguarding'. This is a requirement for all Electronic Money Institutions or EMIs. This means that your money is separately held and will always be available to you, no matter what. 
They're also regularly inspected by independent third party experts who check to ensure all regulatory requirements are being met. 
ecoCard payments are protected by the latest in secure encryption and anti-fraud technologies, so you can be sure that none of your sensitive information will ever be shared. If you wish, ecoCard will allow you to set up 2-step verification which adds yet another layer of security.
Pros and Cons of EcoCard Casino Payments
| | |
| --- | --- |
| ADVANTAGES | DISADVANTAGES |
| No banking or credit card information shared with casino. | Cost a fee at some online casinos. |
| Ability to move winnings into land-based US banks. | Slower withdrawal times than Bitcoin and other cryptos. |
| One-use ecoVirtualcard means your card can't be stolen. | Four different transaction limits on ecoVirtualcard. |
| If needed, currency exchange rate is fair and transparent. | Currency conversion fee of 2.99%. |
EcoCard MasterCard Fees and Limits
| | | |
| --- | --- | --- |
| SERVICE | SILVER LEVEL | GOLD / PLATINUM / VIP LEVEL |
| Casino Withdrawal | Free | Free |
| Min Cashout | No Limit | No Limit |
| Max Cashout | €250 | €500 |
| Cash Withdrawal (ATM) | 2% Charge | 2% Charge |
| Cash Services (Bank) | 4% Charge | 4% Charge |
| Currency Conversion | 2.99% | 2/99% |
| Courier Fee (UK) | 10 GBP | 10 GBP |
What's the Difference Between EcoCard and the ecoVirtualcard?
Players probably have heard about ecoVirtualcard, but might not know how it differs from a standard EcoCard debit card. Here's the difference.
An EcoCard is a physical debit card that you carry with you in your wallet or purse. An ecoVirtualcard is a virtual prepaid card, so there is no card to carry on your person. Both can be used to fund a casino account, so players might be wondering about the difference between the two.
| | |
| --- | --- |
| ECOCARD BENEFITS | ECOVIRTUALCARD BENEFITS |
| Remove cash from an ATM machine or bank. | Can't remove cash from an ATM machine. Only applies to online/phone purchases. |
| It's handier, but you can lose or have the EcoCard stolen. | Cost a nominal fee to apply: £1.50, €1.80, or $2.30. |
| Provides quick deposits, more security, and more privacy than credit cards. | Minimal risk of fraud or theft. Cannot be lost or stolen. |
| More control over your bankroll. | No minimum spend amount. Only limit is what's on the card: £700 for Silver/Gold, and £1,000 for Platinum/VIP. |
How Do I Apply for an ecoVirtualcard?
If you're interested in using the ecoVirtualcard option, here's a guide to applying the virtual prepaid option. Remember this must be done every time you empty your ecoVirtualcard.
Upgrade your ecoPayz account to Silver level. Use the ecoPayz log-in screen to do so.
Ensure that your ecoVirtualcard that you're planning to use has sufficient funds. If you plan a $200 bankroll, fill your ecoVirtual card with $200 or more.
Link your online casino account to your ecoVirtualcard account. Remember to use the relevant currency account, so you don't pay currency conversion fees.
Receive a 16-digit card number and a 3-digit security code. These verification numbers are similar to the card number and CVC code on standard credit cards.
Your ecoVirtualcard is ready to use. Once you make a payment, your virtual prepaid card is expired. Follow the same process to get a new ecoVirtual card.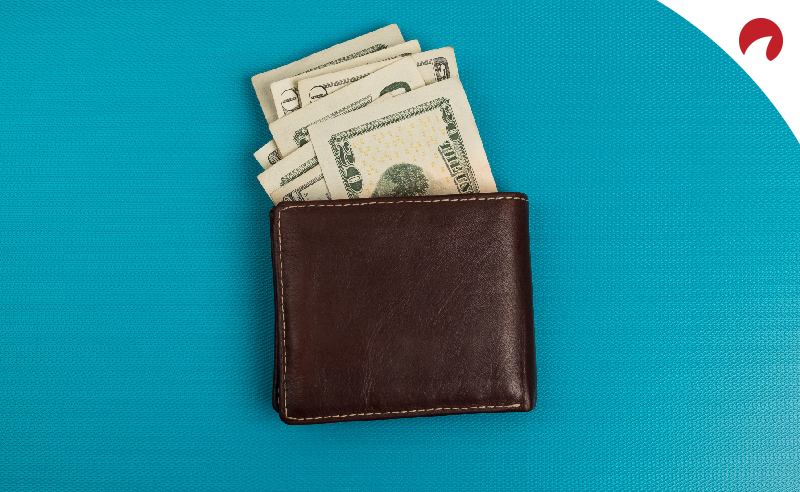 Similar Banking Options
eCheck Deposits
If you're familiar with paper checks, eChecks work in a similar fashion. You simply submit the information online. With this method, funds are taken directly from your bank account. This is a great alternative payment method for quick and easy deposits.
Credit Cards
Almost all reputable online casinos accept credit card payments. The top three are Visa, Mastercard and American Express, but it's not rare to find a casino that accepts others.
Interac Deposits
Send funds directly to your casino from your bank with Interac payments. This option is available to you if you're in Canada, and it's a great alternative to credit cards in that you're spending money you already have. You only need a bank account and an email address to get started. 
How We Rate EcoCard Casinos
Readers might wonder how we rate online casinos that support EcoCard casino payments. Since most of the sites featured in our casino reviews have similar game quality and customer support, much of it comes down to deposit limits and payout times.
What are the Best Sites for US EcoCard Casino Payments?
The best sites for US EcoCard payments have nailed all the above-mentioned points. They rank high in game selection, bonuses and customer support options. They also have high deposit with withdrawal limits, reasonable (meaning lightning-fast) withdrawal times and reliable payouts using EcoCard.
They also score big points by bringing the fun factor. Leading EcoCard casinos all have the the latest in design innovations and of course, all the newest game titles from prominent software developers, too.
Eco Card Casino Deposits FAQ
What is an ecoPayz casino?
An ecoPayz casino is simply an online casino that accept Eco Card casino deposits. Eco Card rebranded itself as ecoPayz a few years ago, though you'll see online casinos refer to the brand by the old name or the new one at times.
How long does it take for online casino to pay out?
When you use Eco Card for withdrawals, you should expect payouts to arrive within 2 to 5 days. Times vary per casino, but you should avoid Eco Card casinos that take longer than 5 days. Lincoln Casino pays within 2 days, while SlotoCash pays within 3 days. Lucky Red withdrawals take up to 5 days.
Can you win real money on free slots?
Absolutely, though you usually won't win much. Online casinos offer welcome bonuses where you play for real money using free-play cash. Gaming sites also offer free spin bonuses which let you win money without risking your cash.
The wagering requirement means most players won't walk away with huge amounts of cash. Some even have max cashouts on free cash offers. But it's definitely possible to win real money playing free slots.
What casinos online pays real money using Eco Card?
Many online casinos pay out winnings with Eco Card or ecoPayz. What's rarer is the number of US online casinos that support Eco Card payouts.
Do your research and if you can't seem to find a casino that suits your needs, try casinos that support payments with MasterCard or Maestro, since Eco Card now is owned by MasterCard.