eCheck Casino Payments Guide For Players In 2022
Most online casinos in the USA now accept eCheck deposits and withdrawals. American players who are used to signing checks for offline payments long have wanted the ability to pay with checks online. The problem with traditional checking accounts is they take a long time to arrive through snail mail.
That's not the case anymore. Echeck casino deposits make bank checks an instant process. Read our guide to eCheck casinos payments to learn the pros and cons, plus how to make deposits and withdrawals with eChecks. Let's start with the basics.
What is an eCheck Casino Payment?
An eCheck is a safe and convenient way to move electronic funds to your online casino account. The term "eCheck" derives from electronic check and it does exactly what it sounds like. Like a traditional check, an eCheck moves funds from your bank account to a merchant or service provider.
Echecks have several advantages and disadvantages, but the main takeaway is USA players can use them for play at a real money online casino. It's a proven payment method that people use for many online and offline consumers. If you want to move money to and from your bank account while protecting your information, then you should use eChecks for casino deposits.
Check Out Odds Shark's Favorite Online Casinos
Safety & Security of eChecks
eChecks, generally speaking, have better security methods than some other online casino payment options like wire transfers. 
For example, they're heavily protected by your bank. Banks in the USA already have multiple security features in place, like trackable payments and the latest in data encryption technology.
Once your eCheck has been received, the casino requests the funds electronically from your bank via the Automated Clearing House, or ACH. This payment processor has the latest in secure encryption technology to ensure your funds are delivered safely. 
In case of any errors or mix-ups, players can reverse a transaction once a payment goes through. This may not be possible with other banking methods. 
Advantages and Disadvantages of Echeck Casino Payments
Even the best casino banking method has its pros and cons. Here's a quick checklist of the advantages and disadvantages of eCheck casino payments.
| | |
| --- | --- |
| eCHECK CASINO PAYMENTS: PROS | eCHECK CASINO PAYMENTS: CONS |
| Use your bank account without giving private details. | Not all US online casinos support eCheck deposits. |
| Anyone who's used a check is familiar with the process. | Echeck withdrawals take longer to arrive than Bitcoin. |
| Maximum player security with minimal inconvenience. | Echeck withdrawals sometimes require a processing fee. |
| Most casinos don't charge fees for eCheck deposits. |   |
| Offer players fast, even instantaneous, deposits. |   |
| The payee never sees the payers banking information. |   |
How to Use eChecks
If you're familiar with writing a paper check for a brick-and-mortar store, eChecks work almost exactly the same way. They allow you to make trusted, secure deposits right from your own bank. 
You simply fill out your account and routing information electronically, choose your deposit amount and hit submit. 
This process is very similar to paying bills online.
How Do I Make an eCheck Deposit?
Making an eCheck casino deposit is easy, once you use the payment method a time or two. Imagine yourself filling out a bank check in a brick-and-mortar business, then fill out the same information electronically using an online form.
Visit your preferred online casino. Make sure it accepts eCheck deposits, then visit the Cashier page of the website.
Click on "Cashier" or "Banking" to make an eCheck deposit. Choose "eCheck" from the list of options.
Fill out your information as you would a standard bank check. Understand that the information is private, so the casino won't see your banking information.
Choose an amount you'd like to deposit. Be certain you have enough funds for the deposit. Double-check to assure you approved the deposit.
Accept any welcome bonus cash offer you received. Play for real money, but make certain you clear the wagering requirement before requesting a withdrawal.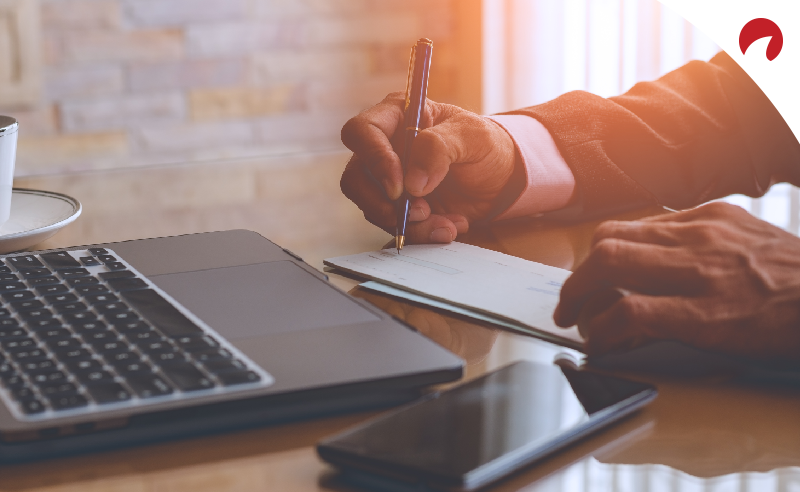 How Do I Request an eCheck Withdrawal?
Once you get the hang of eCheck deposits, then eCheck payout forms are just as easy. For your first time requesting a withdrawal using eCheck, use the handy guide below.
Visit the online casino's Cashier page once again. Make a withdrawal request by clicking "Withdrawal" or "Payout" from the list of options.
You'll be asked to verify that you want a withdrawal. Verify the request by clicking "Yes".
Many casino sites have withdrawal limits. Check to make certain what the payout limit is for a single withdrawal.
Wait up to 5 days for the eCheck to arrive in your bank account. Some casinos have longer waits, so check our casino reviews to know the waiting period.
Benefits of using eChecks
As we mentioned earlier, there are benefits and drawbacks to all online casino deposit methods. That said, we think eChecks are one of the most secure ways you can gamble online. Here are some other benefits.
Protect your Privacy
eChecks allow you to play without giving a casino your personal banking information. The transaction is handled entirely via the check, so the payee will never see your details.
Low or No Fees
With eChecks, most casinos don't charge a deposit fee. Those little fees we get charged here and there, and they can really add up if you're not paying attention. eChecks allow you to keep more of your money to play with.
Ultimate Convenience
If you're looking for fast or even instantaneous deposits, eChecks are a great payment method. Anyone who is familiar with paying bills online, or writing a formal paper check to pay for goods or services, should find the process really easy to follow.
How We Rate Casinos for Echeck
Several factors go into our ratings of when we review eCheck online casinos. Here are the criteria we use when we recommend an eCheck casino or not.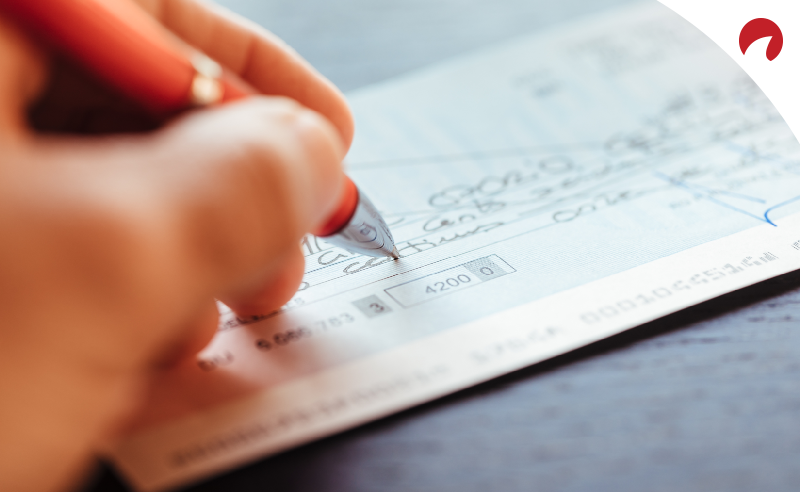 More Banking Options
If your favorite US gaming site doesn't accept eCheck casino payments, here are some other great payment methods that might work for you.
Eco Card deposits use the ecoPayz web wallet, a safe and reliable payment option now owned by MasterCard.
The best online casinos accept Visa and MasterCard payments, while other deposits accept American Express and Discover.
Interac is a payment method tied to Canadian bank accounts, so Canada-friendly online casinos support Interac deposits.
Echeck Casino Payments FAQ
What is eCheck payment? Can you get scammed with eCheck?
An eCheck deposit is an electronic check, like the checks issued by your local bank. It's a way to send cash directly from your bank account, then receive winnings to your account once you've played.
The method is safe and secure, because the online casino never sees your banking information. That means potential identity thieves also can't see your information, so you can't get scammed with eCheck deposits.
Which online casinos support eCheck casino payments?
Most online casinos accept eCheck deposits, even if they don't advertise them. If they accept bank checks, then they're likely to accept eCheck casino payments.
Unless they advertise that they support eCheck withdrawals, then you might not be able to use eCheck payouts. If you don't know for certain, contact a casino's staff via live chat to learn if they support eCheck casino payments.
Is an eCheck the same as a wire transfer? Is it the same as an EFT?
An eCheck is an electronic funds transfers (EFT), but not all EFTs are eChecks. EFT is an overarching term for many types of electronic payment: eCheck, ACH transfer, and bank wire transfer among others. Differences exist between them, though.
An eCheck uses ACH to transfer funds instead of a card network, so the fees usually are smaller. Wire transfers don't happen in batches, but are instead transferred manually. For this reason, wire transfers usually have larger fees.
What is an eCheck in Canada?
A Canadian eCheck deposit works the same in Canada as it does in the United States. If you write paper checks for your purchases, then an eCheck will be familiar to you. It helps Canadian online players send bank funds quickly and safely, but keeps your banking information from the payee.
Is an eCheck an instant payment method?
An eCheck deposit is instant. Pay within seconds anywhere in the world with electronic checks. Most eCheck withdrawals take a few days, because the online casino must verify your identity first.