What Does This MLB Picks Table Mean?
There are two tables above that you can utilize to wager on baseball this season. The first table, titled MLB Computer Picks, includes computer-generated MLB picks for the winners of each daily Major League Baseball game. Players can choose to follow the advice of the computer, fade the computer, or simply use our computer picks as one element of your betting strategy.
The second table, titled Computer Picks Results, shows the records for the last 100 MLB computer picks during the current MLB season. If you are still confused by the MLB picks data, we will explain it for you in more detail below.
Check Out Our Top MLB Betting Sites Online
$ of Units Opening/Closing
This number is the profit (or loss) based on a bettor placing $100 on each of the last 100 MLB computer picks made by the computer on the opening and closing line. "To Win" represents the win based on straight-up or moneyline bets. "ATS" represents the win based on wagers against the spread. "Total O/U" represents the amount won on OVER or UNDER wagers.
Record Opening/Closing
Wins are listed first, losses second, and pushes or ties third. "To Win" represents the record based on straight-up or moneyline bets. "ATS" represents the record based on wagers against the spread. "Total O/U" represents the record on OVER or UNDER picks.
What Type of MLB Bets Can You Make?
Below is a list of the most common markets you can bet on for MLB. For further explanations of these options, head over to our how to bet on MLB guide to help in your understanding.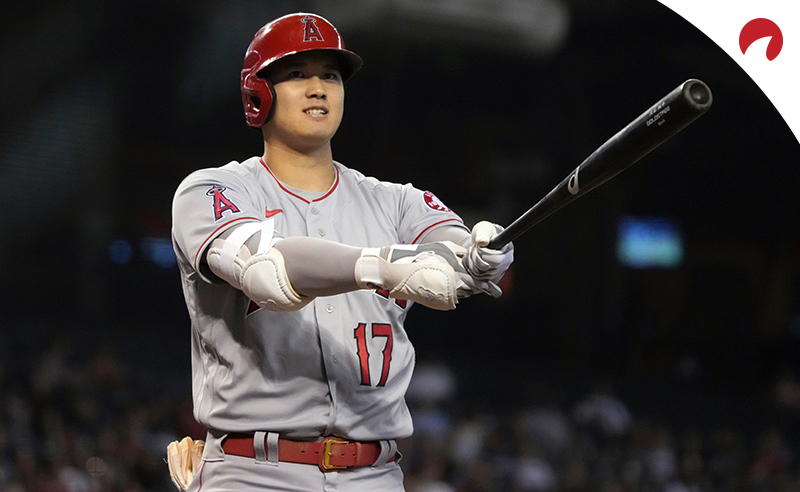 Moneyline MLB Picks
Perhaps the most common and easiest wager for a bettor to make. Basically, to win an MLB moneyline pick, you are choosing which team will win the game.
Runline MLB Picks
The runline is another name for a point spread that you may be more familiar with in NBA and NFL betting. A point spread varies in the NFL and NBA from as little as 0.5 point all the way up to double-digit spreads. A runline is almost always a 1.5-point spread.
The favorite will be -1.5 while the underdog will be +1.5. At the end of the game, if you take away 1.5 points from the favorite or add 1.5 points to the underdog and they end up winning the game, you win your MLB pick.
Total Runs MLB Picks: OVER/UNDER
Another common wager across all sports is on the total. This bet is available across all sportsbooks, which will set a total number of runs scored in the baseball game. You are simply choosing whether the final score will be OVER or UNDER that total.
First Five Innings MLB Picks
The above options, moneyline, runline and OVER/UNDER, can also be placed on the first five innings of a game rather than the full game. Many experienced bettors will use this approach because typically this will take bullpens out of the action and make your job researching the game easier because you can just focus on the starting pitchers. Check out our first five betting report to see how teams perform in this type of wager.
MLB Picks and Parlays
If you like multiple games at your favorite MLB Betting Site, you may consider doing a parlay bet. This type of wager is when you pick two or more MLB games on one single betting ticket which will increase the payout of your bet. But it also comes with more risk, as each of those plays must hit for your ticket to payout. Our parlay calculator is a great tool to find out what your potential payout will be.
Player Props
If you're unsure of how a game will play out but your favorite team is playing and you want some action on the game, you could place a player prop bet. These types of wagers will be individualized for a player such as: Will Mike Trout hit a home run? Will Clayton Kershaw get seven strikeouts? Or Will Jacob deGrom let up two earned runs? Then, you are simply choosing whether this outcome will happen or not.
Future MLB Picks
Lastly, before the season and even throughout the season, you can place a bet on a future outcome. For these bets, you're looking at who will win the World Series, who will be the Cy Young winner or even who will hit the most home runs.
MLB Picks: World Series Betting
After the regular season is over, there is still lots of opportunity to wager on professional baseball. The MLB postseason holds some of the most exciting and tense baseball every year, and can add extra excitement for bettors as well.
Postseason Betting: MLB Playoff Picks
The most common MLB betting picks to make during the postseason are futures bets, which can be made before Opening Day all the way up to the middle of the playoffs. The most common futures bet is on the winner of the World Series, where the National League champion and American League champion meet for a best-of-seven series. If you think you can correctly pick the winner of the World Series this year, you should nail down your MLB predictions today.
However, there are other sports betting options for the MLB postseason that include betting on the winner of each league, betting on the outcomes of individual series, or other futures bets like the MVP award. Some sportsbooks offer deals during the playoffs as well, so keep your eyes out for MLB free picks at your sportsbook of choice every October.
See Odds Shark's Best MLB Betting Sites
Looking for MLB Expert Picks?
Our computer generates expert consensus picks that can help you cover the spread for every matchup. If you monitor the daily MLB news and injuries and combine your baseball betting knowledge with our computer's predictions, you can take advantage of free MLB picks today to make some money on the MLB wagerline.