Video poker was one of the first digital casino games, and it remains just as compelling today as it was back in the 1970s. A straightforward yet exciting game of strategy and probability, online video poker is a fixture at many of the leading gambling sites.
On this page, we at Odds Shark will help you learn how to play video poker, teach you about the different versions of the game that are available, and introduce you to the strategy you can use for a better chance of winning.
How to Play Online Video Poker
When you want to play video poker at a land-based casino, it's as simple as finding an empty machine, sitting down, and getting started. There are a few extra steps that one has to take if they want to play at an online casino, especially at a real money casino, but it's not a complicated process.
Choose a Casino Site: The first thing you need to do is find an online casino that offers the kind of video poker you want to play, whether that's Jacks or Better, Deuces Wild, or another type of poker.
Game Variety: Choose a site with lots of video poker variants, but also online blackjack, online baccarat, craps online, and online roulette. Also, the site should have its own online poker room, so you can play both with one account.  
Make a Deposit: If you want to play for real money, you'll need to sign up for a casino account. Signing up for a casino also brings with it a welcome casino bonus, an additional sum of money that you'll gain access to when you make your first deposit.
Welcome Bonus: The welcome bonus can be used to extend your bankroll and keep you playing for longer than you otherwise would be able to. However, many welcome bonuses are match bonuses, meaning that how much you receive depends on how much you're willing to deposit.
No Live Dealer Version: Using real money would typically allow you to play a live dealer casino version of your game of choice, but the only live video poker is the type that you find playing with other people in land-based casinos.
Check Out Odds Shark's Favorite Online Casinos
Video Poker Terms
Like any gambling game, video poker has a lot of terms. Here's a list of the key video poker terms you should know before playing. 
| | |
| --- | --- |
| VIDEO POKER TERM | DEFINITION |
| Ace-High | The hand has no paired cards, no flush, and no straight -- but does hold an ace.  |
| Action | The amount you've bet on the machine in one session.  |
| Credits | The amount of money or credit a player has in the account.  |
| Discard | Once the player receives a hand and asks for a redraw of one or more of the cards.  |
| Draw | Click "draw" to ask for your 5-card hand to be dealt.  |
| Face Card | Any card with a picture on it: Jacks, Queen, and King are face cards.  |
| Full Pay Machine | A video poker machine with the highest possible payback percentage. |
| Hold | When you choose to keep your card instead of discarding it.  |
| House Edge | The casino advantage in the game. In negative expectation games, the house edge is 100% minus the return-to-player.  |
| Inside Straight | When all you need is one of the middle cards in your run. Also called a gut-shot straight draw.  |
| Kicker | Any card that you have in your hand during a game of video poker that isn't included in the winning combination you have.  |
| Max Bet | When you wager the highest amount possible on a video poker machine.  |
| Multi-Hand | The option to play more than one hand per turn. Multi-hand video poker often includes 3x, 10x, and 50x the hands.  |
| Pay Table | A guide to the payouts you can win in a game. Reading a pay table is key to finding the best machine. |
| Pat Hand | When your original 5 cards are so good that you don't want a redraw.  |
| Payback | The expected value or expected return on a game. Is synonymous with RTP. It's the theoretical amount you would expect to win back from the game.  |
| Random Number Generator | A computer chip that's used to determine results randomly, based on probability. Also called an RNG.  |
| Return to Player | The RTP is what you expect to win back from the money wagered. An RTP of 99.50% means you expect to win $99.50 for every $100 wagered.  |
Popular Types of Video Poker
There are many unique varieties of video poker to play, with many introducing unique elements like wild cards or higher payouts for certain combinations. Here are just a few popular types of video poker.
Jacks or Better: Also known as "draw poker", this version of video poker is one of the most popular. As the name suggests, the player doesn't win unless they get at least a pair of jacks.
Deuces Wild: Another popular video poker variant, the unique wrinkle in Deuces Wild is that deuces (2s) are wild - they can substitute for any card in any hand, with the exception of the best hand in the game, the natural royal flush.
Bonus Poker: Bonus Poker is a version of Jacks or Better which gives bonus payouts for 4 of a kind hands.
Double Bonus Poker: Double Bonus Poker is an even more lucrative version of Bonus Poker, with the tradeoff being that the payout for two pairs decreases to even money from 2 to 1.
Joker Poker: Joker Poker is similar to Jacks or Better with a few changes. Not only do players need to get a pair of Kings or better to win, the Joker is inserted into the deck, meaning there are 53 cards in play as opposed to the traditional 52. The Joker acts as a wild card, so it can substitute for any card in any winning hand.
All American: A version of draw poker in which the straight and flush have higher payouts, but the 3 of a Kind and 2 pairs combination have lower payouts. It's full pay RTP is 100.72% but a more common version has a RTP of 99.37%. 
Aces & Eights: A version of draw poker where a Four of a Kind of either aces or eights pays out more -- usually 80x the bet. In this game, a Four of a Kind for other card ranks is lower -- often set at 20% to 50%. 
Double Double Bonus Poker: Double Double Bonus Poker is a rarer adaption of Double Bonus Poker which further increases the amount that players can win for hands containing 4 of a kind. Depending on which cards you manage to collect, you can even earn more than you would on a straight flush.
Progressive Jackpot Video Poker: While not strictly a type of video poker itself, some games may offer progressive jackpots, not unlike slot machines. Every time someone places a bet on a video poker machine, the progressive jackpot increases. If a player manages to get a certain combination of cards while playing with the maximum bet, they'll win the jackpot.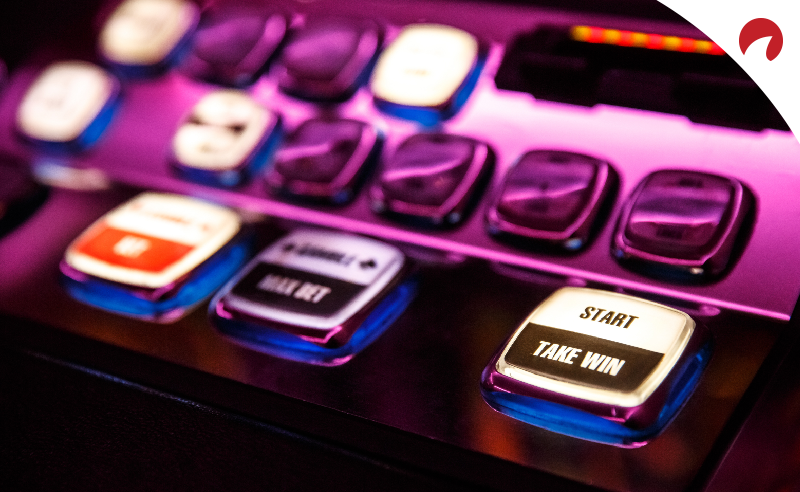 Online Video Poker Bonuses
The best part about online video poker are all the bonuses you can qualify for. In addition to the welcome bonus (often the most lucrative) there's also an assortment of other video poker bonuses out there.
Casino operators like to reward loyal players with daily, weekly and monthly promotions. They often send special bonus codes via email and great casinos offer incentives like cash-back on losses. We get excited when we see a good VIP or high-roller bonus, too. In-game bonuses that give you extra credits to play with are always exciting to win. These are built-in by software developers to keep you engaged with the game.
Not all casinos offer the same types of bonuses. And there are wagering requirements to look out for, too. Do your research and we're sure you'll find an exciting video poker bonus that meets your needs.


Full Pay Video Poker
The gold standard in video poker gaming is the full-pay video poker machine. These tend to be rare, because they have the best odds a game offers. Most of the time, players will find less than full pay machines. For instance, 9/6 Jacks or Better is the full pay version of the original video poker game (though 9/7 Jacks or Better is available sometimes for promotional reasons). Much of the time, players will encounter 8/6 Jacks or Better video poker machines. 
The table below shows the optimal payouts for the most popular video poker games. For comparison's sake, the table also has shows a more common version of Jacks or Better. Other games like Deuces Wild, All American, and Joker Poker have a similar dropdown in its return-to-player (RTP) percentage when you aren't playing the full pay version. 
| | |
| --- | --- |
| Video Poker Game | Return to Player |
| Loose Deuces | 100.97% |
| 9/7 Jacks or Better | 100.80% |
| Deuces Wild | 100.76% |
| All American Poker | 100.72% |
| Joker Poker | 100.65% |
| Deluxe Deuces | 100.34% |
| Double Bonus | 100.17% |
| Double Joker | 99.97% |
| 9/6 Jacks or Better | 99.54% |
| 8/6 Jacks or Better | 98.39% |
How to Read the Pay Table in Video Poker
Video poker players must do a little bit of study to get optimal results. One way to get the best results is finding the best pay table in the casino, or find the online casino with the best version of one's favorite video poker game. To do so, you must understand video poker pay tables. 
Jacks or Better Pay Tables
For example, let's take a look at Jacks or Better.
Video Poker Strategy
As opposed to online slots, which create random outcomes, you can apply a strategy to have a greater chance of winning. Learning to play the game well and identify the probability of attaining any specific hand helps to take the game from one with a very low house edge to none, or even create a player edge.
When we sit down to play a game, we often react to what happens in the game - if I swap these cards, then I might have a better chance at reaching a desired outcome. Video poker strategy instead is a rigid system that asks you to be proactive, keeping guaranteed winning combinations so that you always walk away with something.
Deuces Wild Strategy
The strategy you should use when playing Deuces Wild depends on how many deuces (2s) you are dealt in your Sportsbook hand. Any cards that do not appear as a combination on the following lists should be discarded for a chance at better cards.
When no deuces are dealt
When one deuce is dealt
When two deuces are dealt
When three deuces are dealt
When four deuces are dealt
On average, a player will be dealt a deuce in their starting hand every 2.6 hands. Being dealt a pair without a 2 will happen about 42 percent of the time, and there's a 15 percent chance that players will be dealt both a pair and a deuce. If you're holding a pair and want to draw three cards, you have a one in four chance of drawing a deuce.
Jacks or Better Strategy
As opposed to the strategy for Deuces Wild, which can be highly conditional depending on how many 2s you manage to get in your hand, the strategy for Jacks or Better is significantly more straightforward. Once the game has dealt you your hand, consider how it should be played. You should look for the highest-ranking hand you can make from the options in the following chart.
Jacks or Better Rankings
Bonus Poker Strategy
Since Bonus Poker is similar to Jacks or Better, a similar strategy does work in most cases. However, because of its bonus payouts for getting 4 of a kind, the preferential card combinations are slightly different. As before, look for the highest-ranking hand you can make from the options in the chart below.
Bonus Poker Rankings
Expert Tips on How to Win at Video Poker
If you want to increase your chances at winning your next game of video poker, here are a few things you may want to try:
Stick with One Type of Game: variety is the spice of life, but it can be hard to memorize the preferential hand order or card probabilities for multiple different types of video poker. If you stick with one type of game, you can play much more efficiently.
Take It Slow: when you play video poker, trying to speed through the game is the worst thing you can do, as going fast can lead to costly mistakes. Playing as slowly as you are able not only allows you to minimize your hourly losses, it allows you to refine your strategy.
Always Use the Max Bet: if you can do so within your means, always play video poker with a five-coin bet. How much you choose to bet doesn't affect the game itself, but larger bets result in larger payouts, and so you can earn significantly more from a five-coin bet than you can a one-coin bet.
Check Out Odds Shark's Guide to Casino Banking
Real Money Video Poker vs Free Video Poker
Gambling sites feature free video poker games as a promotional tool. Simply click on the video poker game icon, then choose the "Practice" option. Operators hope you'll play the game, enjoy it, and make a deposit so you can play real money video poker. Here are the differences between the two options. 
| | |
| --- | --- |
| Real Money Video Poker | Free Video Poker |
| The chance to win cash prizes. | The same game with no risk.  |
| More exciting play even for penny players. | Costs nothing and incurs no obligation. |
| Available at all online casinos. | A good way to test the software and gameplay.  |
| Real money bonuses. | No concern about your video poker bankroll.  |
| Often features more game options. | Lets you learn a variant's rules and the game controls.  |
Mobile Video Poker Apps
Video poker has basic graphics, so it's a perfect game to play on mobile phones. Any casino site one or more mobile poker games for Android and iOS devices. Many have their entire catalogue optimized for Android phone and iPhones. If not, expect to play Mobile Jacks or Better, Mobile Joker Poker, Mobile Bonus Poker, or Mobile Deuces Wild. 
Video Poker FAQ
Where can I play video poker?
Video poker can be played both at land-based casinos and most every online casino. Depending on where you choose to play it, there may be only a few different titles, or there may be multiple games for each variation. When you play video poker online, both free and real money play should be available to you.
Can you make money playing video poker?
Yes, you can make money playing video poker. Video poker has one of the lowest house edges of any casino game, and some types may actually favor the player. If your goal is to win real money, you should try playing the full-pay version of Deuces Wild, which has an expected return of $100.71 for every $100 wagered when using a simple strategy.
What is the best strategy for playing video poker?
The best strategy for playing video poker, or really any casino game, is to play within your means. Further to that, you should study the different hands that can win, and learn to identify which hands are better than others. If you keep and discard cards at random, or based on the hand you're trying to get, you might win occasionally but you're more likely to lose frequently.
Can I play free video poker?
Yes, you can play free video poker at every online casino that offers it. When you play free video poker, you won't be able to win anything, but you can also take your time to better learn which cards to keep and when. At the very least, playing free video poker provides some fun with no stakes.
Is video poker worth playing?
Absolutely. Video poker is one of the few games on the casino floor with strategy elements. For that reason, it competes with Blackjack for the best odds in the casino. You'll have to learn basic strategy to achieve optimal results, but it's worth playing if you don't mind mastering video poker. 
 
Is video poker fixed?
In almost every case, no. Both online and offline video poker games use a random number generator (RNG) to determine results. The technology is over 40 years old and trusted around the globe.
Casinos don't need to fix results in order to make a profit. Instead, they set a house edge. The odds are weighted in the casino's favor. Individual results are random and, on video poker machines, players win almost half the time. Over time -- over tens of thousands, hundreds of thousands, or millions of sessions -- the odds are very high that the casino wins more than it loses. 
Also, odds don't change during the game. Las Vegas casinos -- and regulated casinos across America and around the world -- have specific laws that dictate when casino operators can change the odds of a gaming machine. After changing those odds, the game must be inactive for a time and the pay table readout changes.
Some online offshore gaming sites can't be trusted, which is why we suggest that players read trusted online poker site and casino reviews before depositing money. 
What's the best video poker game to play?
That depends on the pay table on the particular game. Loose Deuces, a kind of full-pay Deuces Wild, has the best odds but you're not likely to find it anywhere outside of Off-the-Strip Las Vegas casinos (and usually not even then). In online video poker, you won't find full-pay versions of most video poker games. 
Unless you know the specific RTP of an online video poker game, it's best to play the variants known for consistently good RTP percentages: Deuces Wild, Loose Deuces, All-American, and Jacks or Better.