Best Online MLB Betting Sites For The 2022 Season
With each team playing a 162-game season, followed by playoffs that culminate in the World Series, 2022 MLB bettors have many options at their fingertips. The best online baseball betting sites are out there like a home run sailing over the Green Monster. Below you'll find a list of which sportsbooks offer the best baseball online betting odds, along with our MLB betting strategies.
The Best MLB Betting Sites
Top Rated Sportsbooks

Exclusive Bitcoin Bonuses
Quick and Easy Deposits
Sports Betting, Poker, Casino and Racebook all on one account

When it comes to sportsbooks geared to American bettors, Bovada offers everything you need to bet on the NFL, NBA, MLB and college sports. There's also lines on hockey, UFC, esports and politics. From live betting to exclusive bonuses on certain deposit options, Bovada is the ultimate sports betting site for those looking for quick withdrawals, special promotions and different language options (English and Spanish).

Bovada Sportsbook Review For 2022: An Elite Sports Betting Experience

Well established with 20+ years of experience
Early lines
Competitor bonus matching
24-7 customer support

BetOnline Sportsbook

Known for their killer welcome bonus and Refer-a-Friend program, BetOnline.ag is focused on the bettor. Choose from player props to $125 worth of risk-free bets when you use this sportsbook for your wagering needs. They also boast early lines and quick payouts, making them one of the most respected in the industry.

BetOnline Sportsbook

Over 25 years of experience in the market
Dedicated, secure live betting platform
Fast payouts: same-day payout approval
Speak live on phone with customer service

BetUS is America's favorite sportsbook for a reason. From their incredible sign-up offer to their 24-7 customer service, you are always looked after. With live betting available on all sports, as well as mobile technology which makes everything so simple, BetUS is the only site for you.

BetUS Sportsbook Review For 2022: A Top-Tier Betting Platform

Everygame Sportsbook

With multiple bonuses to choose from, Everygame is your one-stop shop for betting on everything from soccer, football, baseball, tennis, basketball, esports and more. This online sportsbook gives you over 4,000 daily wagers and live scoring so you can track your bets in real time. Plus, their mobile betting site is just as easy to use as their desktop version.

MyBookie Sportsbook Review For 2022: A Supreme Sports Betting Site

MyBookie's vision is to redefine the gaming scene by establishing itself as the world's leading online sports betting and gambling website. Combined with a casino, North American racebook and new features like live betting and a mobile-friendly website, MyBookie is constantly improving because you deserve to "Bet with the Best".

SportsBetting.ag Sportsbook Review For 2022

Betting on sports is easy when you use an online sportsbook like this one. SportsBetting.ag is part of the BetOnline.ag family and it shows. With multiple betting options, live wagering and numerous sports available to bet on, this is a sportsbook not to be missed.

BetNow Sportsbook Review For 2022

Looking to bet on your favorite American sports? This is the sportsbook for you. With great action and an ample welcome bonus, BetNow has something for bettors of all walks of life. Besides their roster of sports to bet on, this online betting site is easy to use with clean graphics that look perfect on desktop and mobile.

BookMaker Sportsbook Review For 2022

Anyone wanting to bet on their favorite sports will love BookMaker. Whether you're an NFL aficionado looking for point spread action or an NBA fanatic looking to make a two-team teaser, this is the site for you. This sportsbook has contests, bonuses and enough to keep bettors rewarded for their sharp wagers.
*Terms and Conditions apply to all bonus offers on this website. Visit operator for details.
What Are The Best Baseball Betting Sites?
While the NFL, college football and basketball, and the NHL all have the summer off, MLB season is in full swing when it's hot out. Baseball also generates plenty of betting activity during the frigid winter months with the best MLB betting sites offering lines on free agency, spring training and World Series futures bets.
How To Sign Up At An Online Betting Site
Now that you have an idea of which sportsbooks are ideal for online sports betting on baseball, choose one that you like and create an account. The sign-up process takes a few minutes and you'll be betting on baseball faster than you can say Willie Mays Hayes.
The majority of the online sportsbooks and baseball betting apps have numerous bonus offers and wagering options – we'll tackle those options below. Bonuses and promotional offers can range from welcome/first-time deposit bonuses and free betting opportunities to reduced juice on MLB online betting lines.
Above you'll find the best baseball gambling sites, and we've vetted each one to ensure that they are trustworthy. When reviewing each sportsbook, we take careful consideration of the following aspects.
MLB Betting Sites Criteria
Deposit Options And Withdrawals
Before you start betting, you'll need to add funds to your account. Most MLB betting sites accept credit cards like American Express, MasterCard and Visa. You can also use e-wallets (PayPal, Neteller, Skrill) and debit options. 
On top of this, online sports betting services also accept multiple forms of cryptocurrency. By using Bitcoin (BTC) to make a deposit, you could be looking at a fast and easy funding experience. Additionally, BTC withdrawals are quicker than any other method currently available.
Welcome Bonuses And Rewards
When signing up with a sportsbook, you'll generally be given some sort of welcome bonus/reward. These bonuses vary from service to service so it is important to review each promotion to find the best fit for you. After signing up, there are always ways to add some bang to your buck as an existing user through exclusive bonuses, rewards, risk-free bets and more.
Customer Service And Support
Just like any service, you want to have knowledgeable and helpful customer service to help you with their product if required. With online sportsbooks, it's exactly the same. Most reputable online betting services have various methods to get your questions and concerns answered in a timely manner which includes 24-7 support, live chats, emailing service and FAQs.
User Interface
With technology always advancing, creating a smooth and user-friendly interface is essential for a modern sportsbook's success. Online sportsbooks have made it a priority to adjust their site and have it be accessible as an app, online via desktop and mobile, as well as increasing use of social media. It is rare to see a sportsbook without multiple interface options for their users, so find the site that fits your preferences and start placing your bets.
Safe And Trustworthy
When inputting banking information of any kind, it is of the utmost importance to ensure the platform you are using is safe and trustworthy. Each sportsbook we include is heavily reviewed for their safety and methods to protect their users' identities and data.
Betting Types And Odds
If you're already an avid fan of MLB, you are likely familiar with the teams, divisions and players, which gives you a great head start. With baseball being such a stats-driven sport, betting on the MLB is more of the same. With tons of betting types and odds available, it can seem daunting at first glance. Another important part of picking a betting site is finding the odds type you like best.
At each sportsbook, you'll have the option to toggle between American odds (-500), fractional odds (1/5) or decimal odds (1.20). We use American style at Odds Shark, but you can choose the style that makes the most sense for your bets.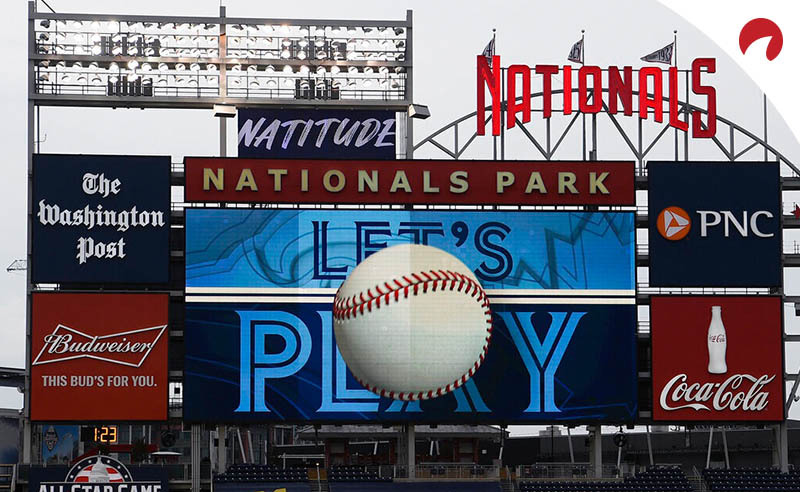 How To Bet On Major League Baseball
As Tom Hanks once told Madonna and Rosie O'Donnell, "There's no crying in baseball," but there is in betting. MLB game betting comes down to knowing the ins and outs of baseball rules and team statistics. Having basic knowledge of the players and teams will help you make smart decisions when selecting what bets to target. Having easy access to the MLB odds and free picks that we offer on Odds Shark can also help you make educated baseball bets.
There are three basic types of bets you should know for MLB betting online. These baseball betting online options are available during the regular season and World Series. Some sportsbooks also offer spring training odds and lines as well.
Moneyline Bets
Moneyline betting is a common option to bet on the MLB. This type of bet requires sports bettors to pick an outright winner of the game. If the Yankees (+120) are playing the Dodgers (-130), the Dodgers are the favorite and the Yankees are the underdog, and a winning bet will pay out based on each team's odds. Underdogs are always represented by the plus sign (+) and favorites with the minus sign (-).
In this example, you'd win more money betting on the Yankees, but since they're the underdog, they have a lower probability of winning. Let's say you wanted to wager $25 on this game. A winning wager on the Dodgers would give you a payout of $44.23 – you'd get your original $25 back plus your winnings of $19.23. A winning bet on the Yankees would result in a payout of $55 – you'd get your original $25 back plus your winnings of $30.
Runline
Runline betting is very similar to a point spread in football or basketball. The sportsbook will adjust the line so the underdog will receive an advantage in the matchup. The underdog will receive +1.5 runs and the favorite will get -1.5 runs.
Using the same example of the Dodgers vs Yankees, Los Angeles must win by two or more runs or New York must either win or not lose by more than a run.
Totals (OVER/UNDER)
Also referred to as OVER/UNDER betting, when betting the total, you will need to decide if the total number of runs in the game will go OVER or UNDER the oddsmaker's selected number. For instance, if the total for Yankees vs Dodgers is set at 8.5 runs and the final score of the game is 5-3 (a combined score of eight runs), it would mean that the total went UNDER.
Futures
Futures are long-term bets on outcomes at a later date. Predicting the winner of the World Series is a great example of a futures bet you can make on baseball. Another option would be predicting the National or American League champions or whether the Marlins are going to implode halfway through the season as they usually do.
OK, that last one isn't a real futures bet but the others are. Getting in on futures betting lines early, either during spring training or when the regular season starts, can result in a generous payout if you bet correctly.
Other Types Of MLB Wagering Options
If you're looking for a bigger win or more entertainment value, try one of the following wagering options. These are offered at most MLB betting sites and are available for almost every game.
Parlays
Like a parlay in other sports, all selected teams must win the bet for your baseball ticket to pay out. Even if one of your selected teams loses, the whole ticket is considered a loss. A typical MLB two-team parlay would look something like this:
Toronto Blue Jays (-180) over Boston Red Sox
Colorado Rockies (-150) over Arizona Diamondbacks
If you were to bet $50, a winning ticket would net you a payout of $129.63 – your original $50 would be returned along with your winnings of $79.63. Use our Parlay Calculator to determine how much you would win based on the amount you bet.
Depending on the sportsbook, you can make larger parlays that feature 10 or more teams. However, be careful with large tickets because, as mentioned, each bet on the ticket has to win in order for you to win the entire bet.
Prop Bets
MLB props are popular throughout the season, especially during the playoffs and World Series, due to the high-profile nature of those games. Most will revolve around player statistics, such as the number of runs or hits by a specific player, or the number of strikeouts a pitcher might record.
Live Betting
Live betting has become increasingly popular in recent years. Also known as in-play betting, this type of wagering allows you to bet on the outcomes of an at-bat or inning.
With the frequent stoppages in baseball – remember how long the average Big Papi at-bat took? – it allows for plenty of odds and line adjustments. Check out our MLB Live Betting Cheat Sheet to gain an edge over other bettors.
MLB Betting Sites FAQ
What Should I Look For In The Best MLB Betting Sites?
The best MLB betting sites have an extensive selection of MLB betting lines, bet types and odds. Browse through the betting site's sign-up bonuses, rewards and promotions, and see what deposit and withdrawal methods are available. Read up on their customer service reviews, and get a good feel for their user interface.
How Do I Sign Up At A Sportsbook To Bet On MLB?
Signing up at a sportsbook in order to bet on MLB is a cinch so long as you've decided on a betting site you like best. Once that has been taken care of, simply type in your name, email and birthdate, with your deposit info ready to go. The registration process is complete upon receipt of a confirmation link.
What Is The Best MLB Betting Site?
The best MLB betting site in our opinion is BetOnline. There is a laundry list of reputable and credible MLB betting sites online, but BetOnline checks all of the boxes for baseball betting. The online sportsbook offers an augmented mobile betting platform, clean graphics, and a number of bonuses and rewards to choose from.