Odds Shark Top Casinos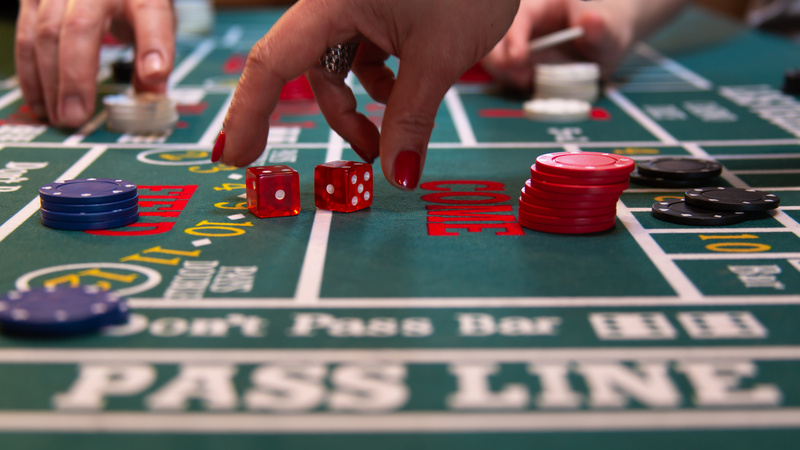 Players can learn how to play online craps for free or at a real money casino with the advice on this page. Our online craps guide provides basic terminology, plus information on the betting layout, odds, and payouts for each wager. Our guide to online craps provides strategy tips while pointing the way to craps at a mobile casino and live craps sites.
How To Play Online Craps
Craps might look complicated because of the betting layout, but craps rules are easy to learn. Here's an overview of the rules in online craps.
What Are Some Craps Betting Terms?
Playing craps online is easier when you know the terms, so here's a craps glossary. Terms like boxman and stickman don't apply to most craps online, though they are helpful to know when you play live craps.
| | |
| --- | --- |
| Craps Term | Definition |
| Bank | The stacks of chips that the casino has on the craps table while the game is going on. |
| Box Cars | A pair of sixes. This equals craps on the Come Out roll and is bad for the shooter. |
| Boxman | The dealer who handles the box of money. The boxman exchanges cash for chips and handles the house money. |
| Come Bet | Bets made after the Come Out roll. These bets win on rolls of 7 or 11 and lose on rolls of 2, 3, and 12. |
| Come Out Roll | The first roll starts a new game. |
| Crap | The numbers 2, 3, and 12. |
| Crap Out | Getting a 2, 3, or 12 on the first roll. |
| Craps Strategy | Is non-existent, except for knowing the odds on the better craps bets – thus knowing which bets to make and which to avoid. |
| Don't Come Bet | To win on a roll of 2 or 3, lose on rolls of 7 or 11, and push on a roll of 12. This establishes a Don't Come point on their next roll.  |
| Don't Pass Bet | A bet made on a Come Out roll. It wins with rolls of 2 or 3, loses on 7 or 11, pushes on 12, and creates a point for the player on the next roll.  |
| Line Bet | Any bet made on the Pass Line. |
| Pass Line Bet | The basic bet in craps. This bet wins when 7 or 11 happen on the Come Out roll. Losses occur when the dice equal 2, 3 or 12. |
| Point | When 4, 5, 6, 8, 9 or 10 is rolled on the Come Out. |
| Seven Out | The losing roll of 7 that ends your turn. |
| Shooter | The bettor who rolls the dice. |
| Snake Eyes | A pair of ones. This equals craps and is bad for the shooter on the Come Out roll.  |
| Stickman | The dealer who handles the long stick, using it to collect the dice and give them to the shooter. |
| Sucker Bet | Wagers with such bad odds only a sucker makes them. Craps has many sucker bets. |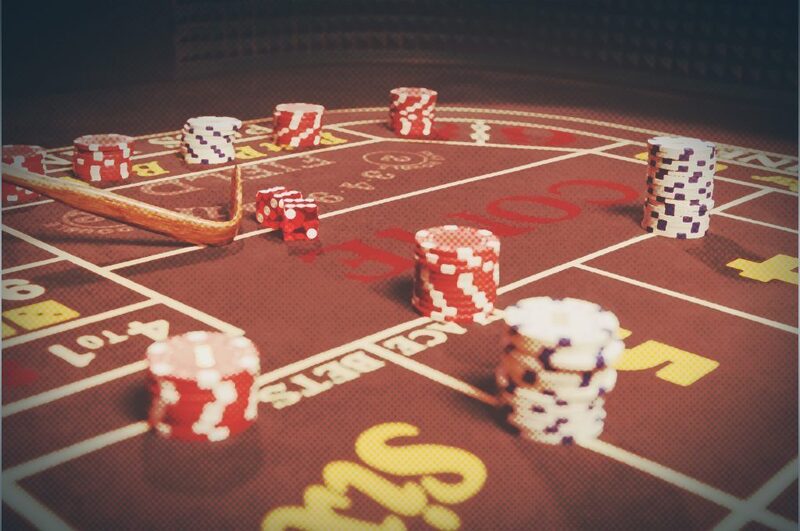 How Do I Bet In Craps?
Craps is known for its huge number of bets. Most of these are sucker bets, so it's alright if you never make many craps wagers. Here's a quick look at the basic online craps real money bets that give you good odds.
Those are the main bets you'll find when you play craps online, but many others exist. Here's a full list of craps bets, along with their house edge and payouts.
Craps Odds And Payout Chart
| | | |
| --- | --- | --- |
| Bet Type | House Edge | Payout |
| Pass Line Bet | 1.41% | 1 to 1 |
| Don't Pass | 1.36% | 1 to 1 |
| Come Bet | 1.41% | 1 to 1 |
| Don't Come | 1.36% | 1 to 1 |
| Buy 4 / Buy 10 | 2.44% | 1 to 2 |
| Buy 5 / Buy 9 | 3.23% | 2 to 3 |
| Buy 6 / Buy 8 | 4.00% | 5 to 6 |
| Field Bet: 3, 4, 9, 10, 11 | 5.50% | 1 to 1 |
| Field Bet: 2, 12 | 5.50% | 2 to 1 |
| Place 4 / Place 10 | 6.70% | 9 to 5 |
| Place 5 / Place 9 | 4.00% | 7 to 5 |
| Place 6 / Place 8 | 1.52% | 7 to 6 |
| Hard 6 / Hard 8 | 9.09% | 9 to 1 |
| Hard 4 / Hard 10 | 11.10% | 7 to 1 |
| Any 7 Bet | 16.9% | 4 to 1 |
| Any Craps Bet | 11.11% | 7 to 1 |
| 2 Craps or 12 Craps | 13.90% | 30 to 1 |
| 3 Craps or 11 Craps | 11.11% | 15 to 1 |
| Horn Bet: 3 or 11 | 11.11% | 3.75 to 1 |
| Horn Bet: 2 or 12 | 11.11% | 7.5 to 1 |
| Big 6 / Big 8 | 9.09% | 1 to 1 |
What Is The Best Craps Strategy?
Savvy players know that craps is a game of chance, so there's no real craps strategy to learn like in video poker or online blackjack. Still, you'll find craps tips and tricks that help you play with the best odds at the craps table.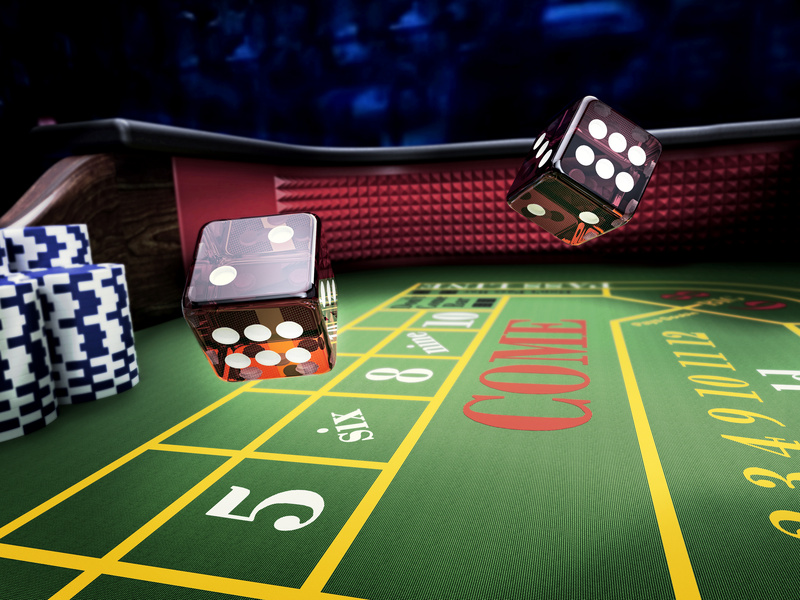 Where Can I Find US Online Craps Bonuses?
Casino sites usually include craps in their table game bonus offers. Casino bonuses for craps are not as common as bonuses for online slots, but some of the US online casinos that we recommend have them.
History Of Craps
Because dice are one of the oldest gambling interests known to mankind, it's hard to pinpoint exactly how far back the game of craps goes. Nevertheless, historians can trace craps to an earlier game called hazard that was popular in Europe at least as far back as the medieval period. Fun fact, dice used to be made from the bones of dead animals, especially pig knuckles.
In the 14th century, Geoffrey Chaucer referred to dice as "bones" in his writing. The phrase "roll the bones" first appeared in print in 1897 specifically in reference to the game of hazard (the precursor to craps). 
Visit Our Recommended Online Casinos
Where Did The Name Craps Come From?
In the antebellum south, Bernard Xavier Philippe de Marigny de Mandeville introduced a simplified version of hazard to gamblers in New Orleans. He called the game craps, a shortened version of the word crapaud, which is French for "toad." When de Marigny saw boys playing the game on a street corner, they looked like toads because they were hunched over the dice.
The Origins Of The Modern Game
American dice manufacturer John H. Winn introduced the next major innovation -- the Pass/Don't Pass rule -- in the 1860s. Along with a handful of other tweaks, Winn's version of craps is the one we play today. 
Craps Online FAQ
Can you play free craps online?
Yes, you can. Many social media sites and how-to sites offer free craps online, but the best places to play free craps are the real money online casinos. These gaming sites offer online craps and other casino games for real money, of course.
Those same sites offer free versions of the same games for promotional reasons. Their free craps game uses the exact same version of the game and the same software.
Is playing craps online legal?
Legality depends on the jurisdiction you're playing in. Only 5 US states have licensed and regulated online casino betting. The other US states don't regulate online casinos, but also don't prosecute individual players when they gamble online. Players in these states instead play craps online at offshore casino sites.
It's legal to play craps there, but you won't have consumer protections. Instead, you'll need to read casino reviews and pick a safe, fair online casino.
Is 11 in craps bad?
It depends on the part of the game it's in. Not unless you make the Don't Pass bet or Don't Come bet. If you make the Pass Line bet or Come bet (betting on the shooter), then a 7 or 11 wins the bet. Conversely, a 7 or 11 loses the wager on a Don't Pass bet.
The difference between the Pass/Come bets is the part of the game it is – before or after a point is established. The Pass Line/Don't Pass bets are made before a point is established, while the Come/Don't Come bets are after a point is established.
Can you play craps online for real money?
Yes, you can. Register a player account at a real money online casino. Sign in, make a deposit, accept the bonus, and start playing for real money. Usually, craps is located in the Table Games section of the casino's top menu. You'll find online craps on the Specialty Games page on rare occasions. 
 
Are online craps games rigged?
Online craps games on legitimate gaming sites are not rigged. Choose the best US online casinos known for fairness, safety, and trustworthy payouts. To do so, read honest reviews of online craps casinos. 
 
Where can I play craps online?
The best place to play craps online is at a real money online casino. Whether you want to play real money craps or free craps, these sites offer craps games with a full range of betting options. Most US live dealer casino at the moment don't feature live craps, so you'll need to play online craps instead. 
 
Doc's Picks Service
Need more winning picks? Get $60 worth of premium member picks from Doc's Sports – a recognized leader and trusted name in sports handicapping since 1971.