Bitcoin (BTC) is a digital currency accepted by sportsbooks. As a bettor, you're probably wondering how to use Bitcoin, where to buy it and if it'll make placing your bets easier.
Guess what? We're going to answer your questions because if there's one thing Odds Shark knows best, it's betting on sports. And now we can add betting on sports using bitcoin to our very long resume between mastering the point spread and accurately predicting that Brad Pitt would win an Oscar for playing a washed-up stuntman.
There are a few steps involved when it comes to wagering with BTC at an online sports betting site:
Creating an Account at a Sportsbook
Create a Betting Account with your favorite Betting Site.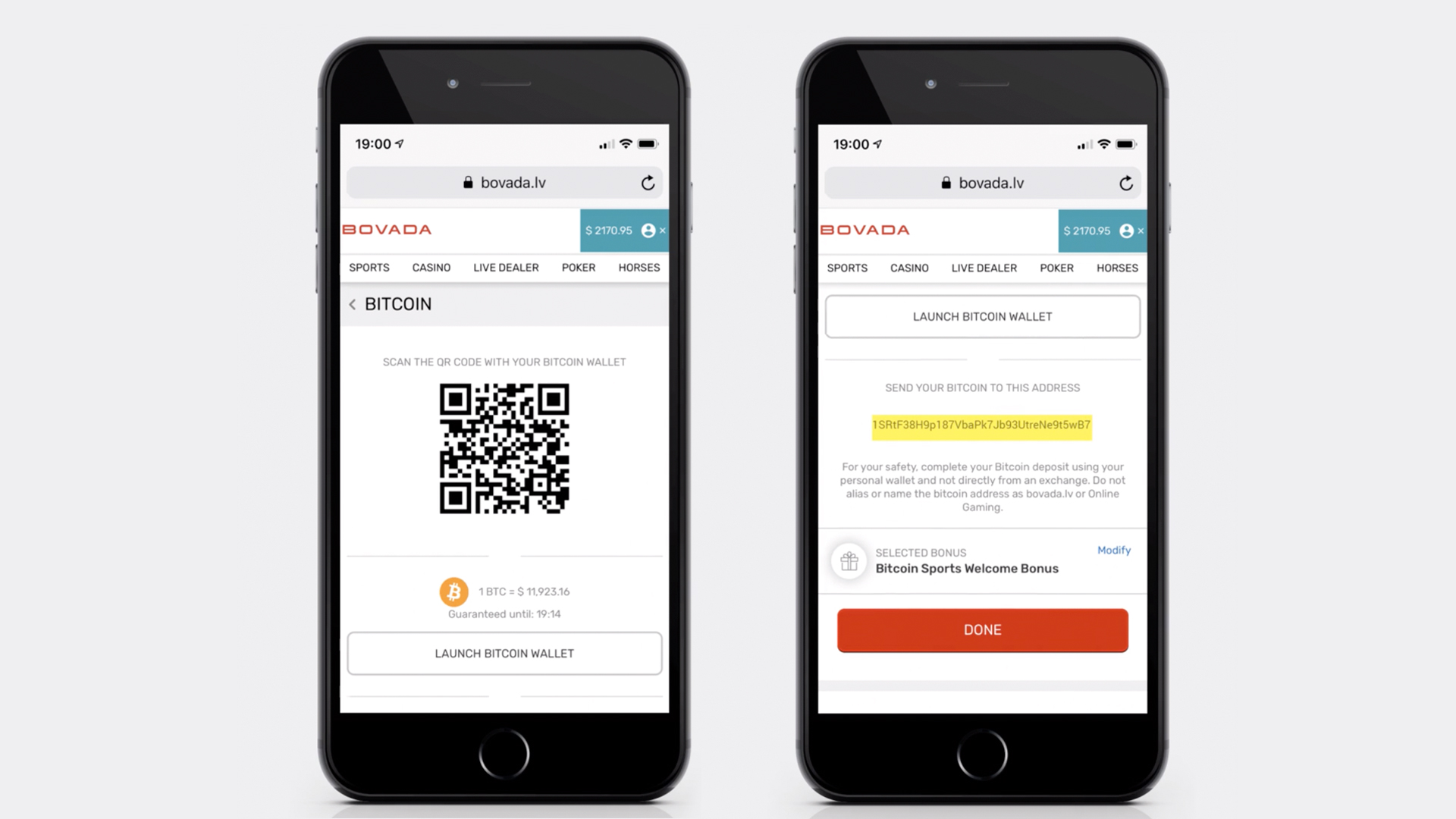 ---
First, you'll want to create an account at one of the many betting sites that accept Bitcoin. Don't worry, we've tried these sites so you know that they're worth your time and bets.
Once you've selected a site and signed up, select Bitcoin in the deposit options. You'll be presented with a long string of text called an address, or a QR code you can scan. This is how you'll make Bitcoin transactions once you've purchased it.
Setting Up a Cryptocurrency Wallet
Next, you'll need a wallet to store, send and receive Bitcoin. There are many to choose from and we recommend Exodus.
---
You know your wallet that's stuffed to the gills with receipts like you're George Costanza? This isn't the same. Bitcoin wallets are virtual storages that keep your BTC safe. There are many to choose from and we recommend Exodus.
Visit exodus.io and click Download in the top-right corner. Select your operating system (Mac, Windows, Linux, whatever Sandra Bullock used in The Net, etc.) and install the app. Once that's done, open up the program and click Send Assets to Wallet.
"I want to know how to get Bitcoin," you say. Easy. Once you've bought crypto on an exchange (be cool, it's the next step), that's how you'll transfer it to your wallet.
Purchase Bitcoins at an Exchange
Once you have your wallet, you'll want to buy some Bitcoin. This is typically done on an exchange, which is like a stock market for cryptocurrencies. We recommend using Coinbase.
---
Once you have your wallet, you'll need to know how to buy Bitcoin. This is done via a Bitcoin exchange, which is like a stock market for cryptocurrencies but without the Gordon Gekko types – Wall Street deep cuts for the win! We recommend using Coinbase as it is one of the top exchanges.
Download the Coinbase app, open it and tap Sign Up at the bottom. Once you've completed the sign-up steps, you'll get a verification email. Verify your email, phone number, personal information and address. You'll need to disclose some basic information like how you'll be using digital currencies. Basically, exchange platforms want to ensure you're betting on the NFL and not attempting to rig the Super Bowl like that Will Smith movie where he and Margot Robbie conned BD Wong into losing all his money.
How to Buy Bitcoin on the Exchange
Now that you've created a wallet and exchange account, you're ready to buy Bitcoin through your Coinbase account.
---
You've got yourself a wallet and an exchange account. You're ready to buy Bitcoin.
Once you've logged into Coinbase, select BTC Wallet under Accounts and tap Buy Bitcoin. You'll be prompted to verify some identity information before you complete your purchase so have ID handy like your driver's licence or passport. Enter your credit or debit card info and the amount (in USD) that you want to buy.
Tap Preview Buy. This is very important because you'll want to verify your transaction before you purchase bitcoins. Hit Buy Now once you're looked everything over. Upon confirmation, you'll get a notification letting you know that your Bitcoin is available and ready to send to your wallet.
Sending Bitcoin to your Wallet
Now that you've bought Bitcoin, you'll want to send it to your wallet to keep it safe and secure.
---
Like Kevin McCallister wanting to secure his home from burglars, your cryptocurrency wallet will keep your bitcoins safe.
Open Coinbase and select your BTC Wallet.
At the top of the screen, click the Send button (the paper airplane icon. Cute!). This will allow you to send Bitcoin to any address such as a friend or merchant or in this case a sportsbook to make those NBA bets. Type in the amount of bitcoin you want to send. Hit Next. Copy your Bitcoin wallet address from your Exodus account and paste it into the To field. You can also scan your wallet's QR code. Tap Confirm Send.
In a few minutes you'll see your Bitcoin show up in your wallet. Once the transaction is labeled "Confirmed," you'll be able to deposit BTC into your betting account.
Depositing BTC in Your Sportsbook Account
With Bitcoin in your wallet, you're ready to make a deposit into your betting account.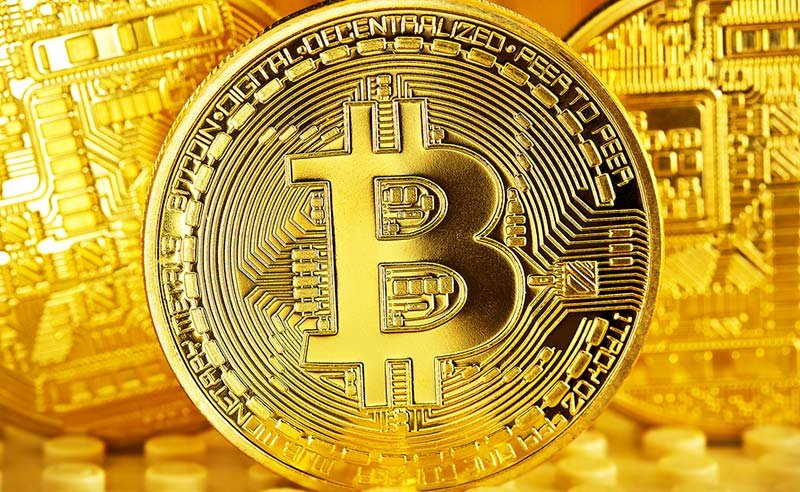 ---
With Bitcoin in your wallet, you're ready to make a deposit at your betting site of choice.
The process is as simple as sending Bitcoin from your wallet to the address or QR code given in their deposit options. The majority of sportsbooks operate the same way so if you know how to do it at one site, you'll be able to do it at all sites.
Now that you know how to use Bitcoin for betting, get started. Those NHL bets aren't going to make themselves!
How To Use Bitcoin FAQ
How do Bitcoins work?
Each Bitcoin is pretty much a computer file. That file is then stored in a digital wallet app on a smartphone or computer. You can send Bitcoins or part of a Bitcoin to your digital wallet. You can also send Bitcoins to other people too. You can sell things with Bitcoin. You can even let people pay you with Bitcoins.
How do I cash out Bitcoin when I've won my bet?
In order to cash out Bitcoin when you've won your bet, go to the Withdrawal or Cash Out section of the betting site, and you'll be able to collect your winnings. One of the great advantages of Bitcoin is that it takes only minutes to get your money, unlike other payment methods that can take anywhere from 24 hours to 10 business days.
What is a Bitcoin private key?
A Bitcoin private key is a secret number that is given to you as soon as you acquire a Bitcoin wallet. A Bitcoin private key is pretty much a password that allows you to trade, spend, and buy Bitcoins. But make sure you don't share your Bitcoin private key with anyone else.