ODDS SHARK TOP POKER SITES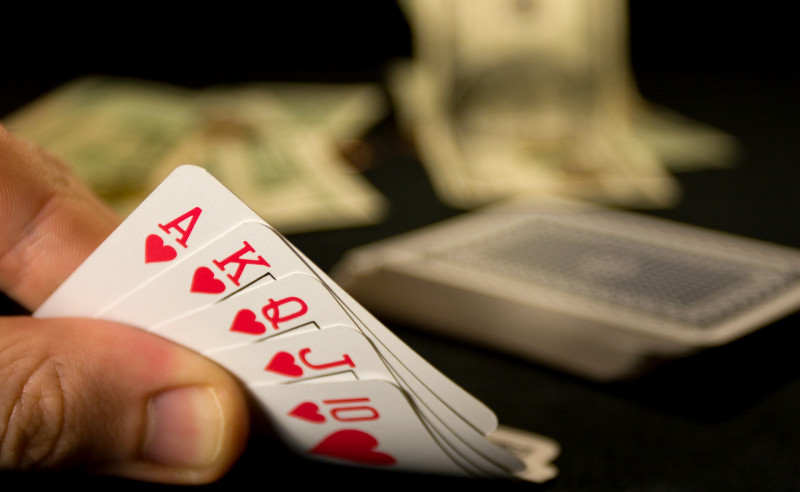 Poker is an extensive subject. Though Texas Hold'em is the king of online poker, most card sites feature other popular games. The best US poker sites feature cash games, tournaments, and sit and go events with Omaha and Omaha Hi-Lo. Some also Seven-Card Stud and Razz. Eventually, you'll want to try all of the poker games online, it's read our survey of the best poker card games in online card sites. 
Let's start with the poker game that dominates most live and online tournament play: Texas Hold'em. 
Texas Hold'em Poker
With the rise of World Series of Poker in 1970 and beyond, Texas Hold'em has become the most popular version of poker. It's the game played in the main event of the biggest poker tournaments around the globe, including the World Series of Poker Main Event. 
The game is popular because of its combination of approachability and strategy. Texas Hold'em is easy to teach, easy to learn, and easy to play. Like chess, it's hard to master. Mix in a decent amount of human psychology and game theory and many consider Texas Hold'em the perfect poker game. 
Omaha Poker
Omaha Poker is a similar community card game that's played at most online sites and in most live poker tournaments worldwide. In fact, the best US online poker sites feature many ways to play Omaha and Omaha Hi-Lo. 
Omaha Hi-Lo
A popular variant of Omaha Hold'em is Omaha Hi-Lo. In this game, half of the pot is tied to the highest hand, much like standard Omaha.
Non-Hold'em Games
No-Limit Hold'em has been referred to as the Cadillac of poker but every now and then you might feel more like cruising around in a ponderous but torquey Ford F150. That's when some of the other games come into play.
Texas Hold'em, and to a lesser extent its four-card sibling Pot-Limit Omaha, gets all the attention but there are plenty of really fun poker games, many of which were popular long before Hold'em became an online sensation. We'll provide a brief explanation of some of the most popular non-Hold'em games below.
Seven-Card Stud
Seven-Card Stud was actually the most popular poker game in the world prior to the rise of No-Limit Hold'em. It's still one of the most popular games on the East Coast of the United States.
Seven-Card Stud is a favorite of players who enjoy a slightly slower-paced game compared to Hold'em and don't like being pushed off hands by huge over-bets.
Razz
Razz Poker is very similar to Seven-Card Stud except for the lowest hand always wins. This is referred to as a lowball variation of Seven-Card Stud. 
Otherwise action in Razz is exactly like Seven-Card Stud with five rounds of betting that bring a total of three face-down cards and four face-up cards with the final card always being dealt facedown.
Seven-Card Stud Hi-Lo
Seven-Card Stud Hi-Lo combines the winning hands of Seven-Card Stud and Razz. It's also sometimes referred as the rather-lengthy Seven-Card Stud Hi-Lo Split Eight or Better.
Five-Card Draw
If you were born before the year 2000 there's a good chance your first introduction to the game of poker came via Five-Card Draw. The game is incredibly simple, which is why it's the first poker game many people play in home games. 
Many players are familiar with Five-Card Draw because it's the basis for video poker, which can be found in nearly every casino around the world.
2-7 Triple Draw
Deuce-to-seven (or 2-7) triple draw is another lowball variant that differs from Razz because flushes and straights do count and it's actually a five-card draw game.
2-7 Triple Draw can be played with limit, pot-limit or even no-limit structures.
2-7 Single Draw
2-7 Single Draw, sometimes referred to as Kansas City Lowball, switches things up from it's triple draw sibling by offering just just to draw. It's also only ever played no-limit.
H.O.R.S.E.
H.O.R.S.E. is a mixed poker game that combines five variants of poker in one. The five games are Hold'em, Omaha, Razz, Seven-Card Stud, and Seven-Card Stud Hi-Lo Eight-or-Better. In this case, the "E" in H.O.R.S.E. stands for "Eight or Better". 
Different Types of Poker
This is a good start for players wanting to learn about the different types of poker they'll encounter in online cardrooms. You'll eventually come across all of the different types of poker card games online, but you now know about the most popular online poker games. 
Poker Games Online FAQ
What is the best online poker game?
What is the best free poker game?
Can I play poker online for real money?
What's the status of legal online poker in the USA in 2022?
Which online poker sites are legit?
Are there any USA friendly poker sites that accept Bitcoin?
Doc's Picks Service
Need more winning picks? Get $60 worth of premium member picks from Doc's Sports – a recognized leader and trusted name in sports handicapping since 1971.