Throughout the entirety of March Madness, seven members of OddsShark's content team will be going head-to-head, making two betting picks daily for every tournament game day. Each contestant will be playing for $1,000 to donate to a charity of their choice. The contestant with the best overall record at the end of the tournament wins and we've raised the stakes by allowing the Sportsbook to choose the punishment for whoever finishes in last place.
To see the contestants' daily picks, follow us on Instagram @oddssharksports to find out who the guys like and on Twitter @OddsShark for updates, alerts and up-to-date standings.
JOIN THE ACTION AND WIN big!
Tell us which contestant has your favorite pick of the day by commenting on the Instagram pick posts to enter to win a $500 gift card to be used for tickets to any sporting event in North America.* You can enter the contest once every single game day during the tournament and every time you enter it's another ballot toward the draw!
Visit our March Madness main page for the rest of your tournament betting needs.
*Prize will be awarded in the form of a $500 US digital gift card. No purchase necessary. Sportsbook has 30 days and must correctly answer a mathematical skill-testing question to claim the prize. The prize will be drawn at the end of the tournament.
the Contestants:
Joe Osborne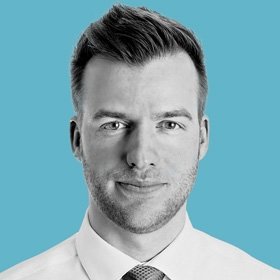 Twitter: @JTFOz
Instagram: @iamjoeoz
Strategy: Identifying bad totals lines using average combined score trends.
Charity: Local Food Bank
Jon Campbell
Twitter: @JonnyOddsShark
Instagram: @JonnyOddsShark
Strategy: Finding teams that can play great defense.
Charity: Gambling Awareness
Gilles Gallant
Twitter: @GDAWG5000
Instagram: @gilles_pickle
Strategy: Taking any underdog that has a double-digit spread.
Charity: Arthritis Society 
Andrew Avery
Twitter: @chalk_ninja
Instagram: @this_is_ama 
Strategy: Tailing Jonny OddsShark.
Charity: Wounded Warriors
Rob Trites
Twitter: @OddsSharkBob
Instagram: @robtrites 
Strategy: Fading public sides and totals that receive more than 60% of bets.
Charity: Mental Health Association
Justin Hartling
Twitter: @justinhartling
Instagram: @jhartlingmma 
Strategy: Looking for an experienced backcourt, it's been critical to Tourney success.
Charity: Alzheimer Society
Stephen Campbell
Twitter: @ScampbellTV1
Instagram: @scampbell_19 
Strategy: Taking his initial leans and picking the exact opposite result.
Charity: KidSport