Our Top Sportsbooks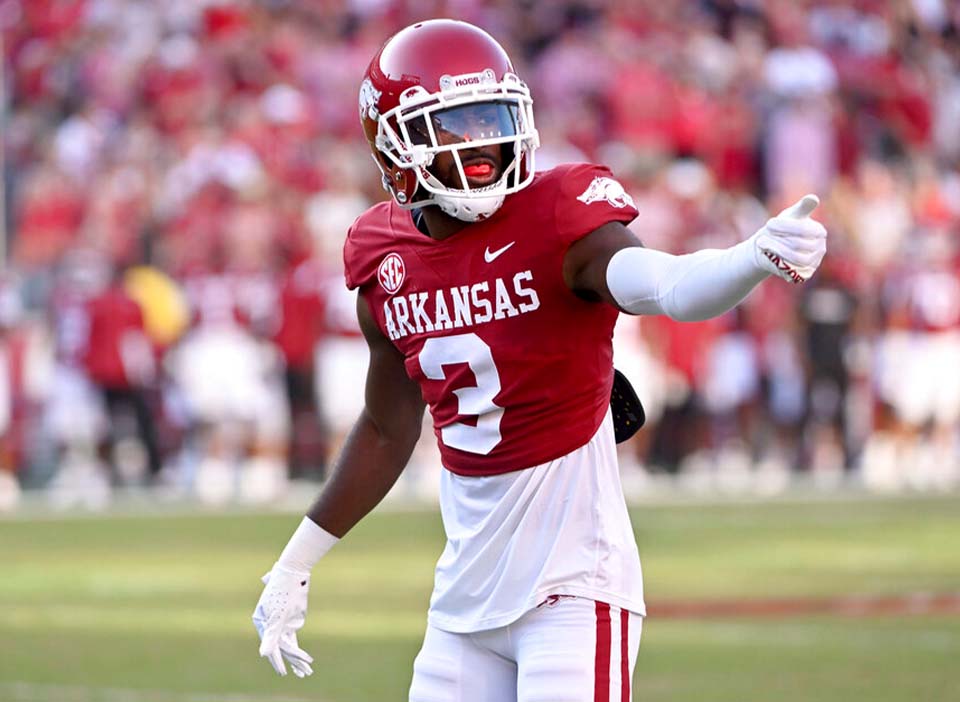 Betting on favorites all day isn't that much fun. Sure, some people choose to bet spreads to make their college football wagering a bit more interesting, but what's more fun than banking on some upsets?
Below, we break down our top college football upset picks and underdogs to tail. These picks will give you a pretty payout with their underdog status, even if just one of them hits!
Bet on College Football Upsets Today
If you're looking for other ways to get in on the college football betting action, check out our Heisman Trophy odds and our updated national championship odds. You can find all the college football upset pick odds below at Bovada.
Week 4 College Football Upset Alert
Below are our best Week 4 college football upset picks this week. While this is where we keep our top upset picks, we also compile a college football underdog betting report with all the top upset trends to know.
Underdog Pick #1: Wake Forest (+235) vs Clemson
The Clemson Tigers have run the ACC for a while, but look out for Wake Forest.
The Demon Deacons showed they have top-of-conference potential last season and have come out again in 2022 looking to challenge for the crown.
The Tigers haven't really played anyone yet, with ESPN's 121st-ranked strength of schedule so far, and this will be their first real task. Quarterback DJ Uiagalelei has managed to navigate the opening easy games but hasn't shown much to suggest he's taken a big step forward from last year. Sam Hartman arguably gives the Deacons the advantage at QB in this one, and that's enough to warrant an upset bet as 7.5-point underdogs.
Underdog Pick #2: Arkansas (+110) vs Texas A&M
This isn't the biggest underdog pick in the world, but there's just no chance the Razorbacks don't upset the Aggies in this one.
Entering as a 2-point underdog, Arkansas looks to move to 4-0 this weekend before matching up against Alabama next week.
The Razorbacks haven't had it easy so far this year, facing a Cincinnati team coming off a playoff appearance, a decent South Carolina squad, and staving off a Missouri State team that pushed them to the limits. However, they've managed to win all three games and will be better for it. Texas A&M, on the other hand, hasn't really risen to the occasion of their season so far.
The Aggies have a loss to App State, beat Miami in an ugly one last weekend, and don't have much to offer confidence that they can win this weekend. The Texas A&M name brand is probably the only reason they're favored in this one, so it's the perfect time to bet the upset.
Lock in your college football underdog bets with these odds over at Bovada!
The College Football Upset Parlay
If you parlay $100 on Wake Forest (+235) and Arkansas (+110) in Week 4, you would profit $603.50 for a total payout of $703.50. Not bad for a college football upset parlay.
You can calculate your own parlay odds and picks at our Parlay Calculator.
This Year's Biggest College Football Upsets
Already this year there have been some massive college football upsets. Here are the three biggest underdogs to win outright so far in 2022:
Georgia Southern (+1400) over Nebraska
Marshall (+1100) over Notre Dame
Appalachian State (+750) over Texas A&M
What Is A College Football Upset Pick?
A college football upset pick or a college football underdog pick is a wager on an NCAA football squad that is not expected to win, according to the odds. This means that the team is "plus money" or you'll get a bigger payout if they do actually win, instead of a classic favorite.
At your online betting site of choice, you could bet on any number of college football underdogs. If you're looking for more data to back up your college football upset bets, check out our college football underdog betting report.
Upcoming Events
Doc's Picks Service
Need more winning picks? Get $60 worth of premium member picks from Doc's Sports – a recognized leader and trusted name in sports handicapping since 1971.