Our Top Sportsbooks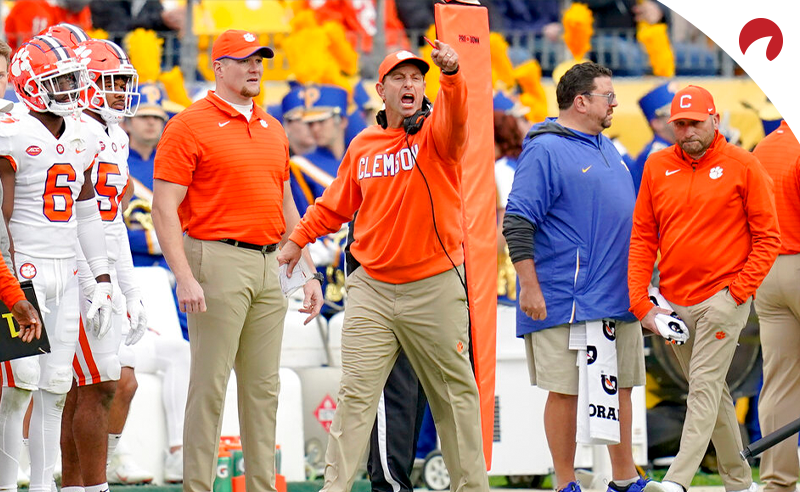 The 2021 college football season has had more parity than in recent years. With only the Georgia Bulldogs presenting themselves as a dominant force, there have been plenty of upsets to make college football underdog betting a profitable wagering move this season.
 See Odds Shark's Best NCAAF Betting Sites
College Football Underdog Betting Trends In 2021
Underdogs have a 413-420-15 (49.6%) record against the spread (ATS) so far this season for a profit of -$4,475.33 (-44.8 units) for regular $100 bettors.
Straight-up outrights have been a better bet, cashing in a profit if you've been tailing all season. College football betting underdogs are 211-637 (24.9%) straight up (SU) for a profit of +$256.78 (2.6 units).
Betting the spread on big underdogs hasn't worked out great this year, though. Ten-point NCAAF dogs are 212-231-7 (47.9%) ATS this season but the profits are way down at -$3,814.09 (-38.1 units).
Unlike the SU underdogs overall, the big moneyline dogs haven't been a positive wager this year. Those 10-point dogs are 48-402 (10.7%) SU for a profit of -$2,176.0 (-21.8 units).
Check out our College Football betting hub to help you understand the basics of college football underdog betting, or head over to our NCAAF Computer Picks page to see what underdogs the Odds Shark computer likes this week.
To find the NCAAF sportsbook that's right for you, head over to our Sportsbook Review page.
College Football Underdog Betting Records
| Dog SU | Dog ATS | 10-Pt Dog SU | 10-Pt Dog ATS |
| --- | --- | --- | --- |
| 211-637 | 413-420-15 | 48-402 | 212-231-7 |
---
How College Football Underdog Betting Works
Betting on college football can be daunting with all the conferences and teams, but one great way to get started is to have a ride-or-die strategy, like betting on the underdogs.
It's easy and profitable, and all you really need are the basics of sports betting. At your NCAAF sportsbook, you'll find odds that can be listed as American odds (-500), fractional odds (1/5), or decimal odds (1.20). We use American style at Odds Shark, but you can often swap between formats at any book.
Those odds are then used to help you gauge and value the different kinds of bets. Here's an example of a moneyline bet (using American odds), where you would just have to pick the straight-up (SU) winner of the contest:
Ohio State Buckeyes -130
Michigan Wolverines +240
In this case, Ohio State is the favorite, paying out $100 in profit for every $130 you bet. Michigan is the underdog, as shown by the plus (+) sign, paying out at a higher amount if the Wolverines were to upset the Buckeyes.
College Football Underdog Betting: Against The Spread
While betting moneyline or straight up can be very profitable for the upsets, you can always lean on spread betting if you don't want to hope for a massive upset.
In spread wagering, the underdog is given a set number of points that they can't lose by (or they can win outright), whereas the favorite has to win by a certain amount. Here's an example:
LSU Tigers -7.5 (must win by eight or more points)
Alabama Crimson Tide +7.5 (can lose by seven or fewer points, or win)
More College Football Underdog Betting Resources:
Upcoming Events
Doc's Picks Service
Need more winning picks? Get $60 worth of premium member picks from Doc's Sports – a recognized leader and trusted name in sports handicapping since 1971.