Legal Betting Sites, Ranked: The Best Legal Gambling Sites Of 2023
In 1996, the first online betting site accepted its first wager. Since then, online gaming and sporting events have enjoyed a pleasant union with only some minor hiccups along the way. From wagers as basic as picking the outcome of the Super Bowl this NFL season, to more complex live bets, the internet is a magical place home to numerous legal betting sites offering great odds.
Sports betting is a multi-billion-dollar industry around the world, with people logging on daily to place bets on their favorite teams, matches and events. So, you're probably asking yourself, "Where can I legally bet on sports?" This page will answer that question, as well as inquiries you didn't even know you had!
We can't read your mind, but we can explain legal online betting and the regulations that are in place to ensure you have the best sports betting experience, whether you're in the United States, Canada, Europe or anywhere else around the globe.
Best Legal Betting Sites
What To Look For In Legal Betting Sites
Sportsbooks are like bricks. Although they may look alike and offer the same sports betting markets, there are some you wouldn't want to build a house with. When we assess legal betting sites, we look for:
We also look at the type of sports available. Most legal sportsbooks allow you to wager on major sports like the NFL, NBA, MLB, NHL, UFC, boxing, cricket, college sports (college football, NCAA basketball), soccer (EPL, MLS, Champions League), tennis (men's and women's) and golf.
You'll also find betting odds for motorsports like NASCAR and F1, politics (elections), and entertainment (awards shows). Furthermore, the majority of legal books have online casino games (blackjack, online poker, roulette, slot machines) and a racebook for horse racing as part of their bet offering.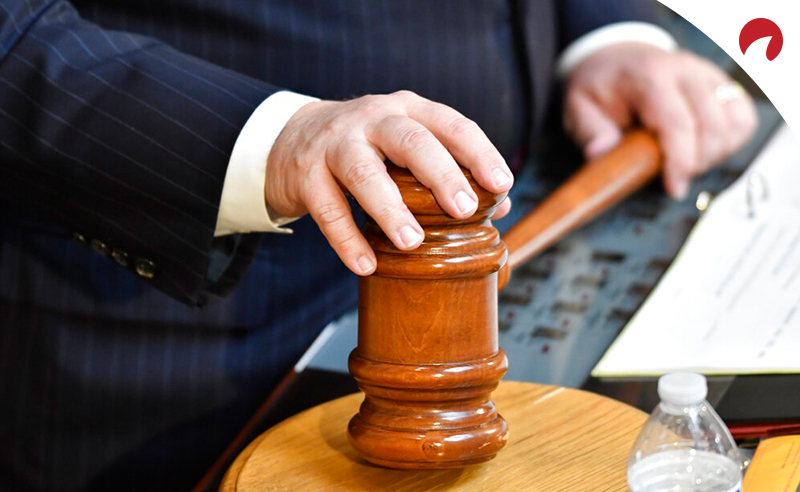 Signing Up At A Legal Online Gambling Site
Once you've selected one of the legal betting sites we recommend from the list above, you're ready to sign up. You'll need your email and deposit method of choice. Sportsbooks let you use everything from credit cards (Visa, MasterCard, American Express), to e-wallets (PayPal, Neteller, Skrill, ecoPayz), to debit cards, and money orders.
Another popular deposit method is Bitcoin. Available at most legal sites, this cryptocurrency provides an easy way to deposit and withdraw from your sportsbook account. Depending on the method you choose, payouts can take anywhere from seconds to 24 hours to fund your account.
Legal Online Gambling Sites
No matter if you're in New Jersey, Manchester, Sikkim or Winnipeg, there are legal betting sites available to you. Simply pick one of the legal gaming sites we endorse and start betting.
Is Betting Legal Online?
The legality of online gaming changes from country to country. For example, in Canada there are no laws against betting. However, in the US, each state is in charge of creating their own regulations as ruled by the Supreme Court.
Many countries around the world do permit legal online sports betting sites to operate in their country, with many reputable companies setting up shop there. Below you'll find a list detailing legal sports wagering by country.
United States Betting
There are many legal US sports betting options available to sports bettors in the United States looking for legal betting sites. Because of this, US players can afford to be selective when it comes to choosing which legal betting site is right for them.
Sportsbook bonuses, interface, line availability and many other factors can be weighed into the decision. But as long as you choose a highly rated legal betting site, you can feel confident that your real money will be safe and that your deposits and withdrawals will go smoothly regardless of which US sportsbooks you go with.
Deposit options vary from sportsbook to sportsbook, but most of them accept credit cards, prepaid cards and cash transfers. All of these options are easy and convenient for players, and should give you the opportunity to be betting at the legal betting site of your choice on the same business day.
Currently you can bet on sports online in Delaware, Nevada, New Jersey, Pennsylvania, Tennessee, and D.C. – not a state, but considered one for the purpose of online betting regulation. Unfortunately, if you reside in the parts of the USA where betting isn't legalized, you cannot bet online. Look for US states like Rhode Island and West Virginia to pass laws in favor of legal sports betting in the near future.
States like New Jersey are big proponents of daily fantasy sports (DFS) sites, where the odds are based on individual players and not the outcome of a single game. However, that doesn't mean you have to stick to DFS. You can visit any legal betting site you wish.
Canada Betting
Canada does not have laws against online betting. Canadians can bet on sports without consequences at any of the online sportsbooks we list above, whether you dwell in Toronto, Montreal, Vancouver or Flin Flon, Manitoba – yes, it's a real place. Odds are available for all the sports Canadians love, especially hockey.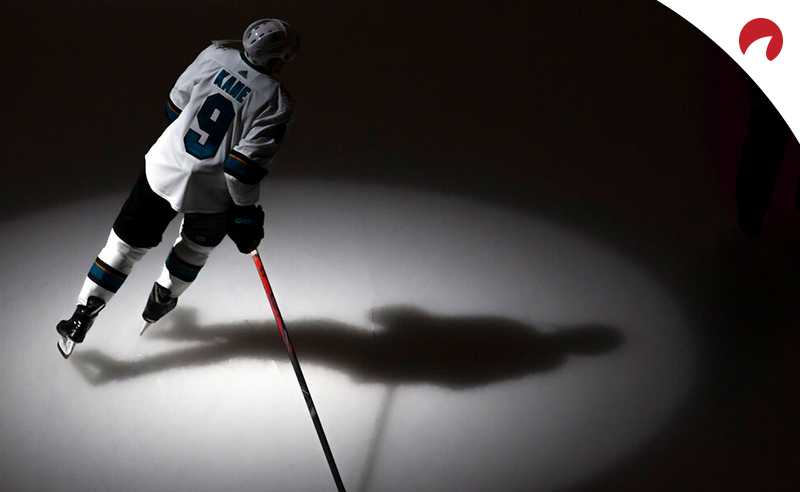 Brazil Betting
The framework is in place to fully legalize sports betting in Brazil. A law was signed by the country's president in late 2018 giving the Ministry of Finance permission to create a regulatory system to allow Brazilians to bet on sports lawfully within two years.
Mexico Betting
Betting online in Mexico is legal as long as there's no physical interaction between the bettor and the sportsbook operators. So, as long as you don't have contact with anyone who works for the sportsbook you're using for online sports betting, you can bet on sports online.
United Kingdom Betting
The U.K. has one of the most robust legal online gaming industries in the world. As long as you're of legal betting age, you're free to wager online at any sportsbook you wish. Legal betting sites even maintain physical locations (retail sportsbooks) where you can cash out your winnings after you've dominated your football bets.
India Betting
There are no central wagering regulations in place for the entire country because online betting in India is controlled by each individual state. Depending on where in India you live, you may be allowed to legally bet sports on the internet.
South Korea Betting
Sports betting online in South Korea is illegal. Article 246 and Article 247 of the Criminal Code state that if someone gets caught betting with an unlicensed sportsbook, they'll be subject up to a KRW 5 million ($4,370 US) fine. If someone is convicted of being a "habitual gambler" in South Korea, they can face up to a KRW 20 million ($17,840 US) fine, and up to three years in jail.
The Criminal Code, however, does state "gambling which is just for momentary pleasure is exempted." According to this exemption, if you gamble recreationally, it's highly unlikely you'll be prosecuted for betting online. Having said that, the law in South Korea doesn't necessarily define the difference between "habitual" and "recreational" betting.
Philippines Betting
Sports betting is legal in the Philippines, but only in certain situations. In the Cagayan region, betting online is authorized to foreigners only, but for citizens online betting is illegal. In every other region, gambling online is operated by the Philippine Amusement and Gambling Corporation (PAGCOR).
These citizens, however, are not allowed to wager from the comfort of their own home. They have to go to PAGCOR-operated outlets located across the Philippines. This means that non-PAGCOR gambling sites are illegal to Filipinos.
However, a 2012 ruling by the Court of Appeals of the Philippines ruled that the Presidential Act doesn't ban foreign-based casinos or the ability of citizens to play at these casino sites. Because of this, several of the best online gambling sites now accept wagers from the Philippines.
Germany Betting
Sports betting is completely legal in Germany. The Interstate Treaty on Gambling was passed in October of 2011, where the law let 20 sportsbooks apply for betting licenses online. However, many big time providers were left without a permit, so they challenged the law in 2016.
The Court of Justice of the European Union declared that the German government was not permitted to penalize or prevent international betting sites from offering services to people in Germany, regardless if they held a betting license or not. If you're in Deutschland, you can pretty much sign up at any gambling site online except if they have explicit country restrictions. In Germany, you can wager legally on sports online as well as in live casinos.
Betting In Other European Countries
The European Gaming and Betting Association (EGBA) was put in place in 2007 to create a secure digital environment for gamblers across Europe – whether you're in Italy, Sweden, France or Spain. Located in Belgium, the EGBA ensures that players from across the European Union can play freely at the best legal online gambling sites.
Legal Betting Sites FAQ
Is sports betting legal?
Yes, sports bettors can place their bets legally through Sportsbooks or sportsbooks, and not through illegal run private enterprises. There are plenty of legal sportsbooks that are located online and operated over the internet from jurisdictions separate from the customers they serve, typically to get around numerous betting laws in select markets.
Where can I bet online legally?
There are a number of Sportsbooks and betting sites where you can bet online legally. Odds Shark's legal betting sites online and best legal sportsbooks offer not only a positive wagering experience but a legal betting experience as well, whether you're in the United States, Canada, Europe, or anywhere else in the world.
Do sites need a license to be legal?
Legal sports betting sites that meet the criteria of the relevant licensing authority are issued licenses for online betting. In order to be considered a legal operation, sports betting sites have to hold a license in the jurisdiction they're based out of. A license is not only proof that a site is subject to regulation, but affords them the right to offer their services to players.
Are gambling apps legal?
Yes, gambling apps are legal in certain countries around the world. Currently, gambling apps are allowed in Brazil, France, Ireland, the United Kingdom, Australia, Belgium, Canada, Colombia, Denmark, Finland, Germany, Japan, Mexico, New Zealand, Norway, Romania, Spain, Sweden, and the United States. Each country has its own limitations on what type of online betting is legal.