Our Top eSports Betting Sites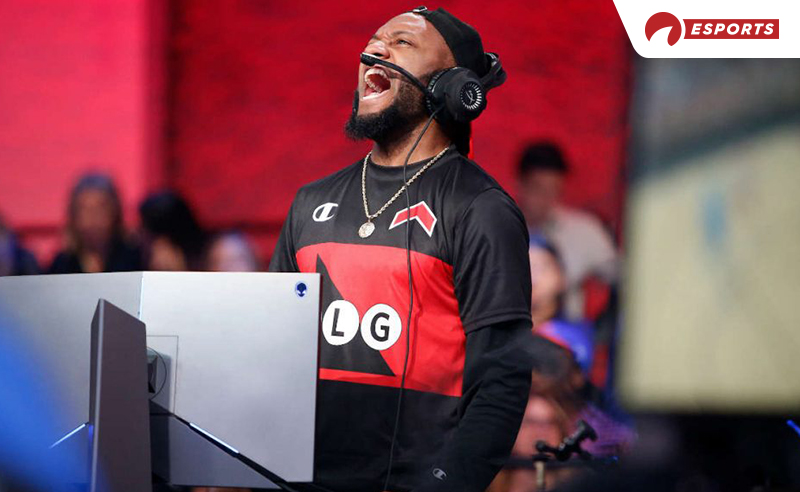 The NBA 2K League has been entertaining fans for eight weeks now, filling the void of the postponed NBA season. However, in the 2K League, things have taken a very unexpected turn as Raptors Uprising GC have dominated the start of the season.
The Raptors-backed 2K team is at the forefront of a massive odds shift, having started at +2500 to win the championship and moving all the way to -110 at Bovada as of July 2, thanks to their undefeated start.
If you want to find out more about NBA 2K or are thinking about placing some bets, check out our guide on the league.
NBA 2K League Odds
Odds To Win The 2020 NBA 2K League Championship

| Team | Odds |
| --- | --- |
| Raptors Uprising GC | -110 |
| Jazz Gaming | +600 |
| Warriors Gaming Squad | +950 |
| Wizards District Gaming | +950 |
| Kings Guard Gaming | +1600 |
| Mavs Gaming | +1600 |
| Hornets Venom GT | +1800 |
| Blazer5 Gaming | +2000 |
| T-Wolves Gaming | +2000 |
| Bucks Gaming | +2800 |
| Nets GC | +2800 |
| Cavs Legion GC | +3500 |
| Gen.G Tigers | +3500 |
| Grizz Gaming | +3500 |
| Hawk Talon GC | +3500 |
| Knicks Gaming | +4500 |
| Pacers Gaming | +4500 |
| Magic Gaming | +5000 |
| Heat Check Gaming | +7500 |
| 76ers GC | +12500 |
| Lakers Gaming | +12500 |
| Pistons GT | +12500 |
| Celtics Crossover Gaming | +15000 |
Odds as of July 2 at Bovada
Raptors Heavy Favorites for NBA 2K 2020 Championship
Raptors Uprising GC are now incredibly favored to win the NBA 2K 2020 championship, having gone undefeated in their first 12 matches, something few would have expected from them this season.
The team has shown some amazing games and has already taken down the preseason favorites Blazer5 Gaming.
While their results have clearly come from a dedicated team effort, a couple of standout players have been making a huge difference. Power forward Kenneth "Kenny Got Work" Hailey has averaged 32 points a game, while point guard Eric "Timelycook" Donald leads the league in steals per game at 4.0 and is shooting an impressive 66.3 percent from three-point range.
Which teams' odds have increased?
While the Raptors have been dominant, they aren't the only team that has seen their odds increase. Jazz Gaming has also gotten off to a flying start, rising to second favorites for the NBA 2K 2020 championship at Bovada with odds of +600 as of July 2, a huge increase from their initial +2500.
Both Warriors Gaming Squad and Wizards District Gaming have had the biggest increase, initially starting out at +2800, before going above and beyond expectations and now seeing their odds at an impressive +950.
Which teams' odds have decreased?
With teams like Raptors Uprising and Jazz Gaming starting off strong, a few preseason favorites have fallen heavily when it comes to odds.
Most notably, initial favorites Blazer5 Gaming fell from +220 all the way to +2000 after a rough start, finding themselves at five wins and five losses as of July 3.
Meanwhile, 76ers GC and Celtics Crossover Gaming have seen the biggest drops, with the preseason third favorite 76ers dropping from +850 to +12500 and the Celtics completely crumbling, as their failure to find a win in their first 10 matches sees them dead last with the odds reflecting that at +15000.
Upcoming Events
Doc's Picks Service
Need more winning picks? Get $60 worth of premium member picks from Doc's Sports – a recognized leader and trusted name in sports handicapping since 1971.