Best Sites for Online Sports Betting: Top Online Sportsbooks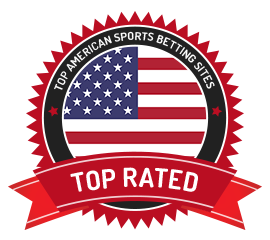 Online sportsbook reviews serve a significant role in the sports betting industry, most importantly for you, the bettor. Odds Shark exists to provide free picks, betting tips, previews, odds and game lines, trends, deposit info and objective consumer reports for betting sites. The reason is, because we love you — or at least like you a lot. Plus, there are rules and regulations that need to be followed in order to protect customers and we don't want you to bet on sports at the wrong site.
Our goal is to give you the goods on the best sports betting. Whether you're looking to bet on college football, NFL, NBA, NHL, MLB, UFC or the Oscars, we'll help you choose the right online betting site for all your wagering needs.
*Terms and Conditions apply to all bonus offers on this website. Please visit operator for details.
Our Recommended Sportsbooks
When evaluating the best betting sites online, we look for the following:
Sportsbook Criteria
Types of Bets
Online sports betting sites should offer moneylines, point spreads, parlays, prop bets, teasers and totals bets, as well as live betting markets to start. There should be a wide range of sporting events to choose from, with game lines available for NFL, NBA, NHL, EPL, MLB and other major sports leagues.
Having a wide range and variety of sports betting markets makes the user happier.
Trustworthiness
The best sports betting sites have a great reputation. They will keep both your personal and financial information safe and secure. Their privacy policy is completely transparent and usually quite easy to locate.
A sure sign of a solid sportsbook is how long its been established for, but a large number of positive reviews or ratings can also make it stand out. Credible sportsbooks are licensed and regulated in a reputable jurisdiction with a solid track record of protecting consumer info.
Trustworthiness plays a big role in our rating policy. We won't send users to online betting sites that we wouldn't feel safe with ourselves. All of the top sportsbooks recommended here have been vetted by experts and are 100 percent safe to use. 
Odds
You should be able to toggle between American odds (Vegas odds), fractional odds and decimal odds, and your sportsbook should also have implied odds available. 
Some betting sites will offer odds of -120, while others offer more attractive odds of -100 on the same betting favorite. It's smart to sign up for a few of the bookies listed above to ensure you're getting the best odds available for every single one of your bets.
Be sure to also keep an eye on how early oddsmakers lines are released, and how often they change.
Bonuses, Promotions and Rewards
Incentives are everything for sports bettors to build their bankroll. You'll see anything from weekly promotions, to affiliate programs, and mobile promotions. There will be sign-up bonuses, first deposit bonuses, reload bonuses, and even risk-free bets. Just make sure you check these cash bonuses and their rollover requirements to see what sort of restrictions they come with first. The best sportsbooks have contests available to everyone, and they always reward you for coming back.
Usability
A top-notch online sports betting site is responsive and doesn't take too long to load. The site should be easy to navigate and compatible with all browsers. It should work across all of your mobile devices so you can place bets on the go or from the comfort of your home.
Deposit and Withdrawal Options
Deposit options and withdrawal methods are important variables to consider when you're selecting the sportsbook perfect for you. Some of the main payment options include credit cards, E-wallets, and checks. Top sports betting sites should allow you to withdraw your winnings easily, and have a quick payout speeds.
Customer Service Availability
If you ever need help with your account, Customer Service and support staff should be available to answer your questions around the clock. Most sports betting websites have a live chat feature to respond to comments, problems or account issues these days. Otherwise, you can typically contact a sportsbook's Customer Support team via email or by telephone.
Currencies and Languages
The best sites for online sports betting accept multiple currencies and let you view the site in different languages. For the most part, English is the universal language used.
Additional Features
The best betting sites have other betting options available beyond sports, entertainment, and politics. Check out our recommendations to ensure they include an online casino, live poker, or a racebook, if that's what interests you.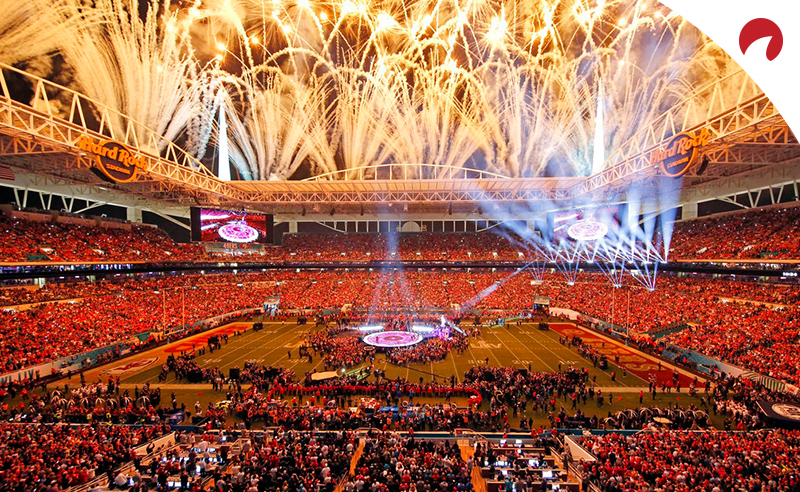 What Makes An Ideal Betting Experience?
As the old saying goes, "Customer service is key." We're not sure who said that originally, but it's something that bettors should consider when visiting any top online sports betting site.
Unlike Las Vegas, where you can physically visit a Sportsbook at a casino resort, online betting sites are essentially virtual casinos that accept real money to wager on major sports leagues (and some minor leagues, too). However, this doesn't mean a web-based sportsbook's address is only located on the internet.
Transparency
The best online sportsbooks will have a physical address located on their website along with contact information. Some will even have FAQ or "About Us" sections that you can review to help you feel more comfortable about betting there.
Furthermore, the best sports betting sites online have their terms and conditions clearly visible in order to be as transparent as possible in regards to the agreement between the sportsbook and the individual player, as well as the rules pertaining to bonuses and promotions.
Communication
Another important source you can use to research online betting websites is social media. The best online sportsbooks should have a social media presence that they can use as a valuable customer service tool.
Following and/or "liking" the betting site on platforms like Facebook, Twitter or Instagram enables gamblers to see how the company communicates and interacts with potential and current customers. If a betting website is responsive on social media, you can see that they really care about their customers, and are open to feedback.
Casino And Poker
One of the great things about betting is that once you're done with your NFL props, soccer futures bet or college basketball totals wager, you can take a break and check out an online betting site's casino offering. Most betting sites have their own brand of slot machines, table games (blackjack, roulette, baccarat, and more), live dealer poker, and poker rooms.
Since you're using the same sportsbook for your casino and betting needs, you can go back and forth easily to check out the score of the basketball, soccer or NFL game you're betting on between hands of poker. Betting soccer while playing casino games sure sounds like a fun day to us.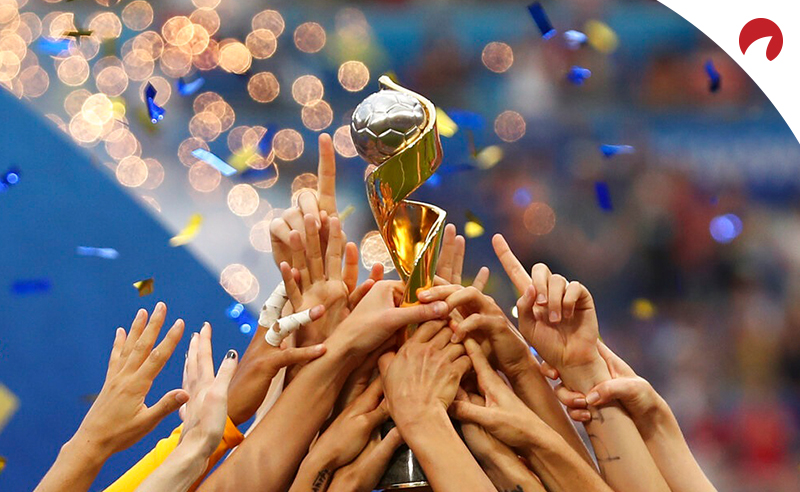 Ready To Bet On Sports?
Whether it's football betting or basketball betting, Odds Shark aims to take your best interests into account, combining our knowledge of the online betting company, its history, how they cater to their current customers, and what promotions they use to attract new sports bettors.
Sign Up For Multiple Sportsbooks
You can also do your own research by creating accounts at multiple online sports betting sites to see which one (or ones) you like best. Look for odds and lines on your favorite sports to bet on. In an effort to attract new bettors, the best betting sites will give you a hefty welcome sportsbook bonus or even reduced juice when you sign up.
Get Familiar And Comfortable
Another great way to determine if a sportsbook is worth your time is to play around on the site to get familiar with the layout. See what the graphics are like and if they're too flashy (or not flashy enough) for you. If a site is cluttered with graphics that seem out of place, you may have a hard time finding the betting lines you're looking for. Sometimes less can be more.
Ask Questions
Additionally, if you have any questions that still need answers after checking out any of the online sports betting sites we recommend above, contact the sportsbook directly. The best betting sites truly care about their customers and will take the time needed to secure your business and keep it.
Betting From Your Phone: Mobile Betting
If a site looks great on your desktop but is impossible to scroll through on your phone, it's a sign that the sportsbook needs to get with the times. Mobile betting is equally important as wagering on your laptop, whether you use Sportsbook or a mobile-optimized site, making it easy to bet from your handheld device (iPad, tablet).
Plus, with mobile betting, you can place your bets on the go whenever and wherever. The next time you're at the dentist's office waiting for a cleaning, take out your phone and see what the futures odds are on the Super Bowl. It will definitely help pass the time, and take your mind off of someone poking around in your mouth for the next hour.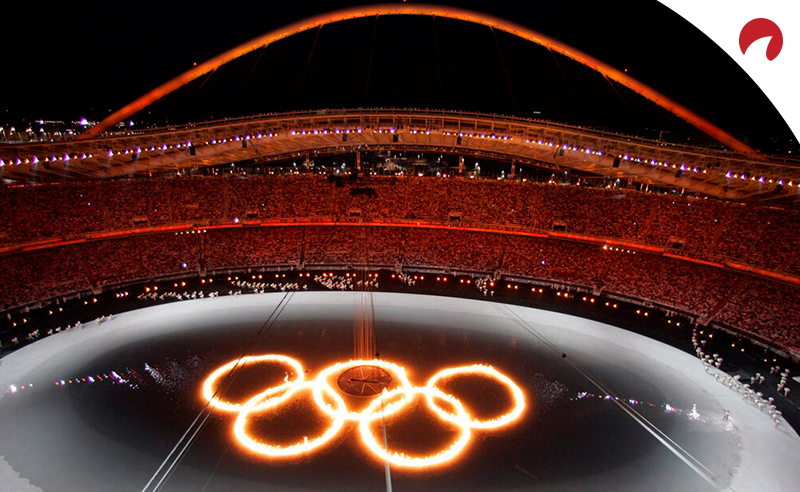 How Do I Create A Betting Account?
Signing up at one of the best sports betting sites is a simple process. Before you can bet online, you'll need to:
Step 1: Pick An Online Sports Betting Site
Step 2: Sign Up
You'll be asked to provide some personal information like your name, birthdate, email address and region.
Step 3: Make A Deposit
How you want to fund your account is entirely up to you. Just make sure you have your depositing info handy (more on that below) because once the sign-up process is complete, you place your first bet.
Step 4: Place A Bet
Select the sporting event, the type of bet, the dollar amount, and submit your ticket.
Deposit Options
Playing for real money at your chosen sportsbook means deciding on a deposit option that you prefer. The majority of sports betting sites allow you to make deposits using your credit cards (Visa, MasterCard, AMEX), e-wallets (PayPal, Neteller, Skrill) and debit.
As we move closer and closer to a fully digitized world, more online sports betting sites will accept cryptocurrency as a deposit method. Generally, you'll find sports betting sites that take Bitcoin, Litecoin, Dash and Ethereum. You could find yourself at the receiving end of a crypto bonus since the best sportsbooks offer special promos for those who use Bitcoin.
Withdrawal Options
Most top sportsbooks permit you to cash out your money the same way you funded your account, a different option to collect your winnings will be required at some other sportsbooks.
Depending on the website, you can receive your winnings via a paper check or if you use a credit card or cryptocurrency as your deposit, you can use it to withdraw your funds too. You can also leave your winnings in your account and use them to keep betting online.
---
Now that you're equipped with enough sportsbook information to get you started, choose the best online sportsbook from our list above, and you're all set to bet on sports, entertainment, politics, and more. Whatever floats your betting boat!
Online Sports Betting Sites FAQ
Are sports betting apps safe?
Sports betting apps are relatively safe for the most part, depending on the online betting site you are using to place your bets. Many betting apps are perfectly secure with little-to-no concerns. But like anything in this world, there are other shady betting apps that are scams, and simply cannot be trusted.
Why do odds vary between online sports betting sites?
Every online sports betting site has their own way of formulating odds, so there is going to be some differences across each sportsbook. Online sportsbooks vary the odds in order to ensure they make more money or attract the user into placing a wager. This has typically been common practice among betting sites online.
Are there any online sports betting sites without age verification?
No, there aren't any online sports betting sites without age verification. Age verification is an important and legal part of ensuring young people don't bet. Any online betting site that doesn't enforce age verification is illegal. Some Sportsbooks will let you deposit before your age is verified, and you probably won't get your money back if you're underage.
Are online sportsbooks safe?
The online sportsbooks that have been long-established with the best reviews, ratings and reputations are safe and trustworthy. Both your personal information and financial information is 100 percent secure. These top online betting sites typically have a transparent privacy policy, which is also very easy to find, and are licensed and regulated.
What is a risk-free bet?
A risk-free bet lets you make a wager with your own real money, and insures your wager. If you win your wager, it's settled and the winnings are credited as normal. If you lose your wager, the stake up to the specified dollar amount of the risk-free bet, is credited back to your account in the same form you placed it with.