Our Top eSports Betting Sites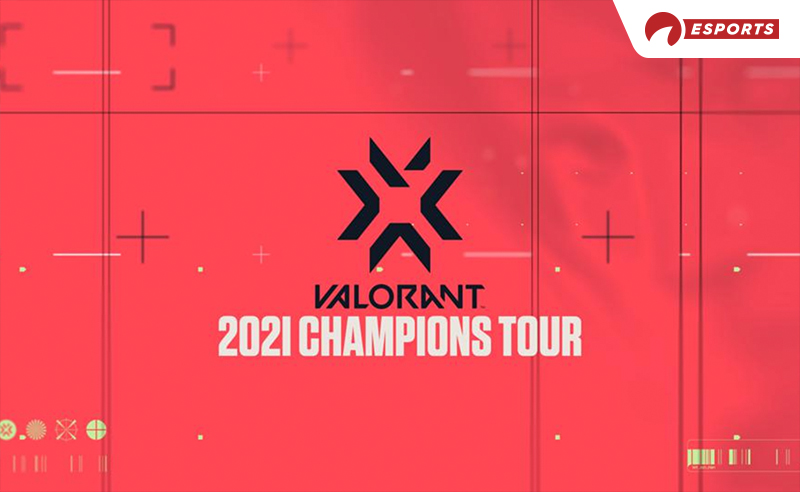 The biggest Valorant tournament ever is just around the corner, as Valorant Champions kicks off on December 1. The event is a cumulation of the Valorant Champions Tour (VCT) and essentially the game's very first world championship.
This means every team at the event qualified thanks to their performance in the competitive circuit and, of course, the stakes are higher than ever before. After all, who wouldn't want to be the first-ever Valorant world champion?
Before we take a further look at the event, make sure to familiarize yourself with all things Valorant, and let's dive right in.
Who's Qualified For Valorant Champions 2021?
Sixteen of the world's best teams will be battling it out at Valorant Champions and all of these squads earned their spot through a regular season of competition. Favorite Gambit earned a direct spot with a win at VCT Berlin, while two teams from North America, Brazil, Southeast Asia and EMEA qualified based on overall results and circuit points gathered.
We also saw one team from each of Latin America, Korea and Japan qualify via circuit points, as well as four more teams, one from each of North America, EMEA, South America and Asia-Pacific, via regional last-chance qualifiers.
If you've been keeping up with international Valorant competitions, you'll see a ton of familiar faces. Alongside Gambit, we see Fnatic, Acend and Team Liquid representing EMEA, Sentinels, Envy and Cloud9 from North America, as well as Kru Esports, Crazy Raccoon, Vision Strikers and other teams from the various competitive regions.
Overall, it's set to be a very competitive tournament, as each team has proven to be one of the best in their region and the world. While there are a few key favorites, at this level no one is to be underestimated.
Odds to Win Valorant Champions

| Team | Odds |
| --- | --- |
| Gambit | +225 |
| Sentinels | +250 |
| Team Liquid | +350 |
| Acend | +550 |
| Envy | +800 |
| Cloud9 Blue | +1000 |
| Vision Strikers | +1400 |
| Fnatic | +2000 |
| Kru Esports | +3300 |
| Keyd Stars | +4000 |
| Furia | +5000 |
| Team Vikings | +8000 |
| Crazy Raccoon | +10000 |
| Full Sense | +10000 |
| Team Secret | +15000 |
| X10 Esports | +25000 |
Odds as of November 16 at Bovada
Can Gambit Continue Dominant Run?
The obvious team to watch at this event is favored Gambit. They enter as undoubtedly the strongest Valorant team at the moment, having essentially breezed through the pro scene since their formation.
Recently, everything came together for the squad, who breezed through Valorant Champions Tour: Berlin, dropping just two maps on their way to a flawless grand finals win.
It really looks like very few can match them and they can really turn up the heat when it matters most. Gambit is definitely a worthy favorite here and it's difficult to see anyone stopping them at this event.
Sentinels Look to Bounce Back at Crucial Time
Sentinels come in just behind Gambit in the odds as they'll be looking to return to their former glory for Valorant's biggest event yet. Prior to just a few months ago, Sentinels were the best team in the world, no questions asked.
They dominated North America and breezed through the first two VCT events with ease, winning both finals in dominant 3-0 fashion, while dropping just one map over those two events. It was clear no one could touch them.
However, things have slowed down of late. Regional competition has become a lot closer, which culminated in a disappointing 5th-8th finish at the last LAN, VCT Masters Berlin, with an elimination by regional rival Envy. Sentinels will have definitely gone back to the drawing board after that event, and it will be interesting to see if they have found a way to return to dominant ways, or if they're no longer the force they once were.
Has Liquid Finally Figured Things Out?
For the longest time, Team Liquid has been one of the most exciting prospects in Valorant. Headlined by a powerhouse move of Counter-Strike legend Scream, the team instantly showed how serious the game was.
Since then, CS:GO's young superstar Jamppi also made the move to Valorant, later followed by another star (and Scream's brother) Nivera. Liquid is made up of a core of experienced and incredibly talented CS:GO stars, who have had more than enough time to adapt and become Valorant stars on their own. They're also joined by two Valorant veterans, creating, in theory, a perfect lineup.
Between their individual skill and experience, Team Liquid is second to none. On paper, this team should be dominating the game. However, things haven't quite gone according to plan so far. They've been a top side in their region and the world, but never quite the best.
However, recently things have begun to fall into place. Liquid completed an impressive last-chance qualifier run to make it to Valorant Masters, they've been one of the only teams to challenge Gambit, and they swept through the most recent event, Red Bull Home Ground, losing just one map of 11.
The stars seem to be aligning as everything is coming together for Liquid at the perfect time. But the question is: can they keep it up when the stakes are raised at Valorant Champions?
What Can We Expect From The Underdogs?
We've talked about the key favorites, but what about the underdogs? It's a world championship-level event, so everyone deserves to be here. Realistically, however, it's unlikely we'll see a team outside of European or North American representatives take the trophy, but there's always a chance.
The key underdogs to watch here are Vision Strikers. They definitely look to be the strongest side from the "minor" regions. Vision Strikers' story is also a very impressive one – they dominated in Korea and Asia, setting a mind-blowing record win streak of 104 games before finally facing defeat. They also impressed at VCT Berlin, topping their group and then being the only team to take a map from Gambit in the playoffs. As such, they could definitely do some damage.
Crazy Raccoon is another squad to keep your eyes on. They've qualified for both LAN events so far and feature one of the wildest mixes of players with two Koreans, two Japanese and one Brazilian. As such, their play style is one of the most unique out there and they could definitely surprise in a few matches.
Last but not least, I'd also keep my eyes on Full Sense. The Thai squad battled through the Asia-Pacific last-chance qualifier and defeated an impressive set of teams to be at Valorant Champions. This includes Nuturn, who claimed a top-four finish at VCT Reykjavik, as well as Korean powerhouse DAMWON Gaming. It's not likely they'll make it too far, but they can steal away a game or two from an unsuspecting favorite.
Other than that, it's a bit of a mixed bag and will really depend on individual matches. Every team here has the potential to take away a map win, but the favorites should come out on top in the long run.
Upcoming Events
Doc's Picks Service
Need more winning picks? Get $60 worth of premium member picks from Doc's Sports – a recognized leader and trusted name in sports handicapping since 1971.