Betting Apps: What Is The Best Sports Betting App?
Remember the old Apple slogan "there's an app for that"? Well, it holds true for the online sports betting world too. When it comes to betting on sports, you have an entire world of sports wagering apps at your fingertips. The best betting apps connect you to your favorite sportsbook without having to log in to a desktop computer or laptop.
The next time you're at the dentist, why not check out the odds of the Dodgers winning another World Series? Betting MLB futures while you're waiting to get your teeth cleaned makes dental appointments more exciting. However, even the best online sports betting apps can't stop you from getting cavities. Not yet anyway.
The convenience of having a sportsbook app on your tech dedicated to your NFL bets makes for an easy betting experience. Why? Because you can place your sports bets while you're on the go. Where smartphones are the most predominant way to keep up to date on odds and lines, betting apps can be very helpful for bettors whether you're betting NHL during the Stanley Cup Final or making soccer picks on the EPL.
What Is The Best Sports Betting App?
While we highly encourage you to examine each sportsbook review, we can't tell you which of the sites we list above has the best app because the best betting apps simply boil down to personal preference. What we can tell you is what to look for in a legal sports betting app to help you make an informed decision.
Criteria For Selecting The Best Betting Apps
Sports Offered
The single most important thing to look for before you open an account at a sportsbook are the sports offered. Do you want to bet on the NFL? Are you looking to make NBA picks? What about UFC and boxing?
Racebooks and casinos also play a role in betting, so if you're looking to bet on horse racing, play a hand of poker or other casino games, make sure the sportsbook app has those casino app features as well.
User Experience: Ease Of Use
The best sports app shoukd be easy to navigate. If you have to spend too much time trying to figure out how it works, it's not worth using.
Betting Options
Are there a variety of popular sports betting markets and wagering options like moneylines, point spreads, props and totals? What about teasers? Is there live betting available to make in-game wagers?
If you're watching an NCAA football game, you may want to bet on the second half or each drive, so ensure that your chosen app allows you to do that. Betting college football, along with all the other major US sports, is even more fun when you can do it in real time.
Mobile Promotions
What incentives does the app give players, like a risk-free bet, welcome bonus or loyalty program? Some mobile sportsbook apps will offer promo codes and first deposit bonuses that are sport or currency-specific. These are first bet deposit match offers like matching your currency up to 50 percent if you bet with Bitcoin or reduced juice when you wager on the NFL.
Bet Tracker
Can you track your bets? If you've created a four-game parlay on your bet slip, the tracker will keep you updated on each match you've wagered on and notify you if you've won or lost your parlay bet. There's nothing more annoying than betting on multiple games at the same time and forgetting which prop bets you've made. We've all been there.
Deposits, Payouts And Withdrawal Methods
Can you fund your account with the method of your choice such as Bitcoin, PayPal or credit cards? Does it take a long time for the app to pay out when you win? Depending on the app, it could take anywhere from 24 hours to one week to cash out and collect your winnings.
Trustworthiness
Does the Sportsbook responsible for the sports betting app have a flawless reputation? Not all online sportsbooks are created equal, so it's important that you sign up at one that is safe, secure and known for its great customer service – basically any of the top online sports betting sites we mention above meet that criteria.
Currencies And Languages
Can you use your currency of choice? Can you bet with real money such as United States dollars (USD), Canadian dollars (CAD), Australian dollars (AUD), Euro (EUR), Indian Rupee (INR) or British pound sterling (GBP)? Are the betting apps available in English, French, Spanish, German, Dutch, Finnish or Portuguese?
Customer Support Staff
One of the many perks that the best mobile sports apps offer, whether it be on an iPad, Blackberry, Tablet, or on android devices (for the non-iOS android users out there), is a responsive and supportive customer service team. Maybe you're having trouble downloading the app from the app store or you're curious how to get an odds boost for some fun football betting.
Sound client support with representatives available around the clock, 24 hours a day, seven days a week, is essential when weighing which betting apps you want to wager with. Bettors should be able to reach brand ambassadors 24/7 via email, iPhone, live chat, or through their social media platforms. Some betting apps will offer their very own frequently asked questions section, in hopes of troubleshooting any questions, concerns or issues you may have in advance.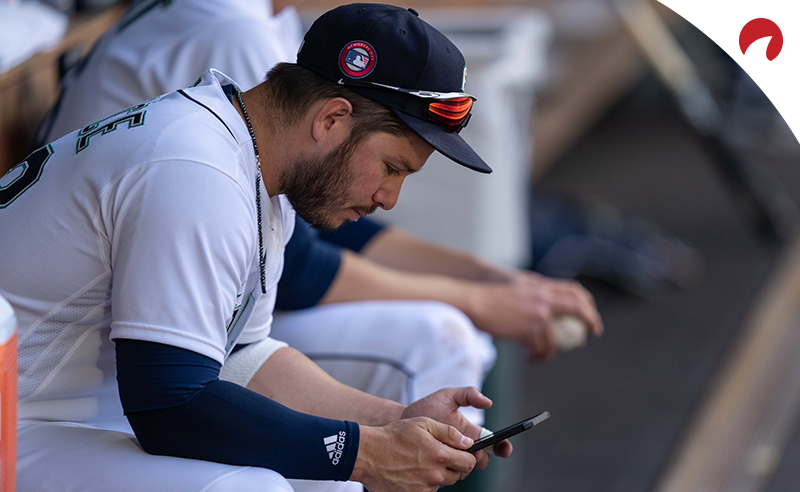 Sports Betting Apps vs Online Sportsbooks
The difference between the two is – drum roll please – not much. Online sportsbooks and mobile betting apps offer the same features. Betting NBA or NFL on your desktop is the same as on your mobile device with the exception of screen size and location. You can bet on college football from anywhere with your phone.
With betting apps, you can make picks on any game wherever you are as long as there's Wi-Fi or you have a data package on your smartphone. If you have limited desktop access or find online betting sites hard to navigate, using free sports apps will save you a lot of grief when dealing with slow and underwhelming web browser sites. This is especially important for those who are trying to keep track of their bets while traveling or those who don't have a personal laptop at their disposal.
Finding The Best Sports Betting App For You
The sportsbook sites we list above either have their own app or have a comprehensive online gambling site that is optimized for smartphones. In fact, most online sportsbooks are enhanced for mobile browsing so you don't have to worry about betting apps or your device slowing down when you place bets on the Super Bowl.
Sports gambling apps that take up a small amount of valuable storage space while packing an arsenal – not the soccer team, but you can bet on them! – of features are ultimately the best betting apps for any sports bettor.
Betting Apps FAQ
Are betting apps legal?
You can download a sports betting app that is legal in one jurisdiction, but that doesn't guarantee that the app will work in another. Smartphone apps confirm your location within a legal betting area prior to permitting you to place any bets. If you're outside of any legal borders, you will be prohibited from betting.
Is there real money available in betting apps?
Yes, there is real money available in betting apps. Almost every single real money betting site has a mobile betting app or they have a mobile site that functions just as well as a betting app would. Sports bettors can place bets, make deposits and withdrawals, as well as receive big bonuses with betting apps.
What is a risk-free bet?
A risk-free bet is a particular type of betting promotion in which an online sportsbook will refund a wager up to a certain dollar amount if a bettor loses their first real-money qualifying wager that they place. These refunds usually come in the form of a free bet or some other kind of site credit.