Our Top Sportsbooks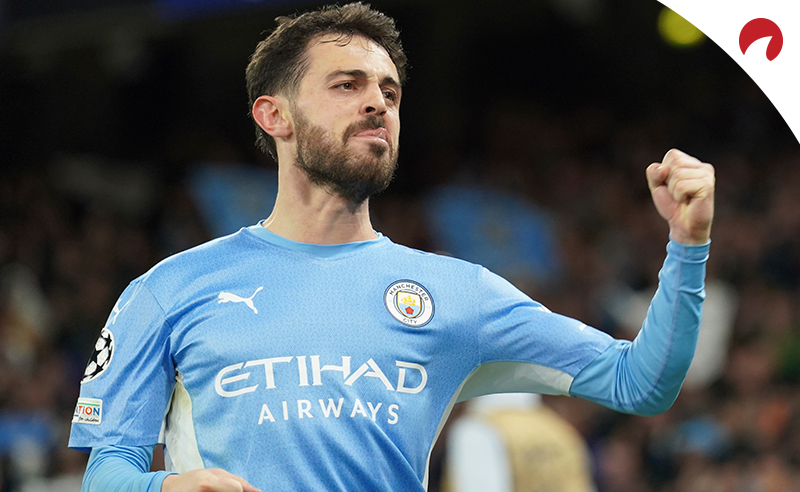 The Premier League is widely considered the best European football league in the world and the dramatic end to the 2021-22 season went a long way to affirming that belief.
Manchester City won the league after looking to be on the brink of defeat against Aston Villa on the final day, claiming their fourth league title under Pep Guardiola and sixth in the Premier League era.
Liverpool took them right down to the wire but had to suffer heartbreak on the final day for the second time in four seasons.
Elsewhere, Manchester United and Chelsea were expected to threaten the two contenders at the start of the season but couldn't quite muster enough to challenge this duopoly.
The Red Devils, in fact, suffered a disastrous campaign, their worst in the Premier League.
Arsenal made some improvements under Mikel Arteta but couldn't make it to the Champions League places after a late collapse and their North London rivals, Tottenham Hotspur, have been a resurgent force since Antonio Conte took charge.
It should be another exciting Premier League season in 2022-23 and Premier League title odds should be just as intriguing.
Along with the Premier League championship odds, go check out our Premier League computer picks page for game predictions for each matchday.
For more information, check out our How to Bet on Soccer page. You can also take a look at our dedicated page for the latest EPL betting news.
Who Are The English Premier League Title Odds Favorites?
Odds to Win 2022-23 English Premier League

| Team | Odds |
| --- | --- |
| Manchester City | -163 |
| Liverpool | +275 |
| Tottenham Hotspur | +1400 |
| Chelsea | +1600 |
| Manchester United | +3300 |
| Arsenal | +6600 |
Odds as of June 7 at BetOnline Sportsbook
Premier League Betting Favorites
The Premier League betting odds continue to point to the defending champions.
Manchester City (-163)
They'll be losing the experience of Fernandinho but City has already got things for next season under motion by signing Norwegian star Erling Haaland. There isn't much that City needs to improve upon and Haaland's purchase points toward breaking their Champions League duck.
As long as Pep Guardiola remains at the Etihad, City will most likely top the Premier League title odds.
Find the best odds for a Man City PL bet over at BetOnline:
Liverpool (+275)
Liverpool has lost Premier League titles on the final day and Champions League finals under Jurgen Klopp before but to lose out on both after getting so close to an unprecedented quadruple triumph will hurt the Anfield faithful.
This didn't stop the side from enjoying a parade and spirits will be higher despite the disappointment toward the end of the season.
Best Premier League Betting Sites
Sadio Mane has been linked with a move away and it suggests that Liverpool might be undergoing a bit of a transition season but some of that is already underway with Luis Diaz and Diogo Jota taking up important first-team roles. Liverpool will remain a force as long as Klopp is around.
Premier League Value Pick
Tottenham Hotspur (+1400)
Since Antonio Conte's arrival, Spurs have been the third-best side in the league. Conte has already made a few signings and the team is taking shape to his liking.
He's the only other manager to have won the league while Pep Guardiola and Jurgen Klopp have been managers in the league and has also broken the 90-point barrier like them when he was manager of Chelsea.
Find the best odds for a Man City PL bet over at BetOnline:
This is a great value pick for the Premier League title odds. With Harry Kane and Son Heung-min fit, anything is possible.
Chelsea (+1600)
It was a bit of an underwhelming season for Thomas Tuchel's men after winning the Champions League in the previous season. They were expected to challenge for the title till the final weeks but failed to do so.
The big stories were Romelu Lukaku's disastrous campaign and Roman Abramovich's departure, which sent shock waves throughout the footballing world. Lukaku's likely to leave and the new owners seem to have settled in now and have promised to spend big in the summer.
There's good reason to feel optimistic about Chelsea's chances depending on how they address the needs in the transfer market.
Outside Picks To Win In The Premier League Betting Odds
Manchester United (+3300) and Arsenal (+6600)
The two clubs who made the Premier League a global phenomenon haven't enjoyed the best of seasons for a decade now and will be hoping to simply make the top four or win the Europa League. Mikel Arteta has a massive season to prove if he's the man to take Arsenal forward.
Erik ten Hag comes with a glowing reputation but many greater reputations have died in recent years at Old Trafford. Don't expect either of these sides to have a say in the Premier League outright odds.
Premier League Title Odds Betting Strategy 
Manchester City is the safe bet. They rarely show weakness and it looks like next season could be one where they push the limits, with the signing of Haaland being representative of that. Liverpool's squad has been the same for a few years and they might be on their final legs.
Spurs are the real interesting Premier League title odds pick because they offer great value and Antonio Conte would not have stayed at the club if he felt like he didn't have a chance to win the league.
Keep an eye on them. For Chelsea, wait till the transfer window is done. They might surprise everyone by outspending their rivals this season.
Place these value EPL bets over at one of our top soccer betting sites.
---
How To Read English Premier League Title Odds
Check out any soccer betting site and you'll see the odds to win Premier League play displayed like this:
For a typical straight-up bet, the favorite would be denoted by the minus sign (-). Similar to a moneyline bet with a clear front-runner, the club with the lowest odds is the fave, the rest are underdogs.
Let's say you believe that Liverpool is going to dominate the other teams on the pitch once again and win another EPL title. If you were to lay down $100 on them, you'd get a payout of $275 – your original money comes back, coupled with your prize of $175.
Use our Odds Calculator to find out what you'd win based on the amount bet and odds offered.
What Is A Premier League Futures Bet?
A futures bet is made in advance of an event. In this case you're looking at the odds to win the Premier League. It can be said that all bets are made on future events. Except in this case, you can bet weeks or even months beforehand.
If you see EPL odds you like, jump on them quickly. The lines will shift as more games are played and injuries occur. To get more value on a winning bet, try to get a club at plus money (+). This isn't to say you shouldn't take a team at minus money (-), but you won't get as big a payout as you would with a winning underdog.
Upcoming Events
Doc's Picks Service
Need more winning picks? Get $60 worth of premium member picks from Doc's Sports – a recognized leader and trusted name in sports handicapping since 1971.