Our Top Sportsbooks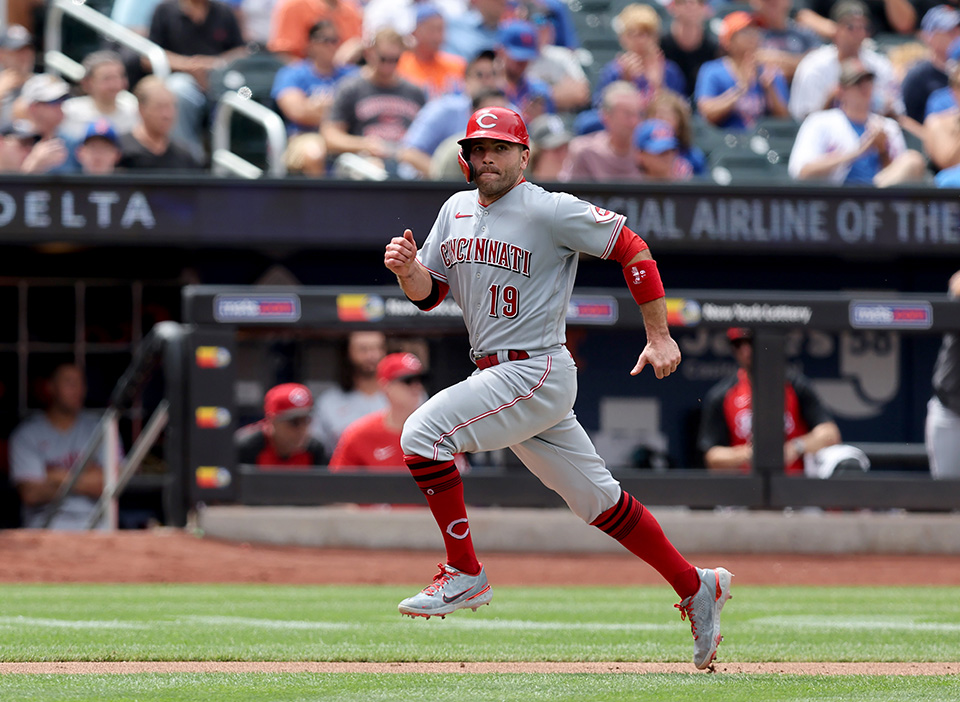 The Chicago Cubs (45-65) are 8-4 SU in their last 12 games against the Cincinnati Reds (44-66). The Cubs will try to continue their success against the Reds as the winning Cubs vs Reds prediction when the two teams meet in Iowa for the second iteration of the Field of Dreams game.
Bet On The Field Of Dreams Game Here
Cubs vs Reds Opening Odds & Analysis
The Cubs opened as -125 favorites in the Field of Dreams game before betting action on Cincinnati as a popular Cubs vs Reds prediction moved the line enough to change the game's favorite to Cincinnati at -115. Chicago is now going off at -105, and the total is up to nine runs after opening at 7.5 runs. The UNDER is 12-4 in Chicago's last 16 games.
Starting Pitchers
Drew Smyly pitched 6.2 shutout innings in Chicago's 4-0 win over the Miami Marlins last Saturday night. Smyly has had an up-and-down year in his first season with the Cubs, recording a 4-6 record with a 3.97 ERA and a 1.29 WHIP in 14 starts after missing June with an oblique injury.
Nick Lodolo allowed four hits and three earned runs in only 4.2 innings pitched last Saturday in a 7-5 Reds win over the Milwaukee Brewers. Cincinnati is 5-1 SU in Lodolo's last six starts, and the 24-year-old rookie carries a 4.40 ERA and a 1.58 WHIP across nine starts into this matchup against the Cubs.
Get the best Cubs vs Reds odds and lines available from our recommended sportsbooks for your favorite picks of the night.
Chicago Has Won Each Of Its Last Two Series
After losing five games in a row in the last five games of a seven-game road trip that ended earlier this month, the Cubs have gone 4-2 SU over their last six games with back-to-back series wins over the Miami Marlins and Washington Nationals. Chicago improved to 11-8 SU over its last 19 games with its 4-2 win over the Nationals on Wednesday.
The Cubs have pitched very well over that 19-game stretch, allowing only 3.16 runs per game. Bettors taking Chicago as their Cubs vs Reds prediction will be hoping that the club's solid run of pitching continues in Iowa. 
Cincinnati Was Playing Well Prior To Getting Swept By The Mets
The Reds got crushed 10-2 by the New York Mets on Wednesday, falling to 0-3 SU over their last three games against the Mets while getting outscored 21-5 in that series. Cincinnati was actually holding its own before its rough series against the Mets, compiling a 14-9 SU record over its last 23 games.
What made that run so impressive was the fact that the Reds were underdogs in 11 of those 14 wins. Should the Reds close as a favorite in the Field of Dreams game, it will be just the 23rd time this season that the club has done so, recording a 10-12 SU record in its previous 22 games as a favorite.
Cubs vs Reds Pick & Insights
Cubs: Keys to Victory
The Cubs are 0-17 SU in the last 17 games that they've allowed four runs or more in. This group isn't built to outscore its opponents in a shootout, so it will be up to Drew Smyly and the bullpen to hold the Reds in check to give Chicago a shot at cashing in as a Cubs vs Reds prediction.
Reds: Keys to Victory
The Reds were 6-2 SU in their previous eight games before getting crushed by the Mets this week. Shaking off that series against a very strong team and getting back in form for this nationally televised Field of Dreams game will be important for Cincinnati's chances as a Cubs vs Reds pick.
MLB Computer Pick: Reds ML (-110)
Check out more of our signature MLB computer picks, plus our favorite sportsbooks that serve baseball customers.
Join A Top-Tier MLB Betting Site Now