Our Top Sportsbooks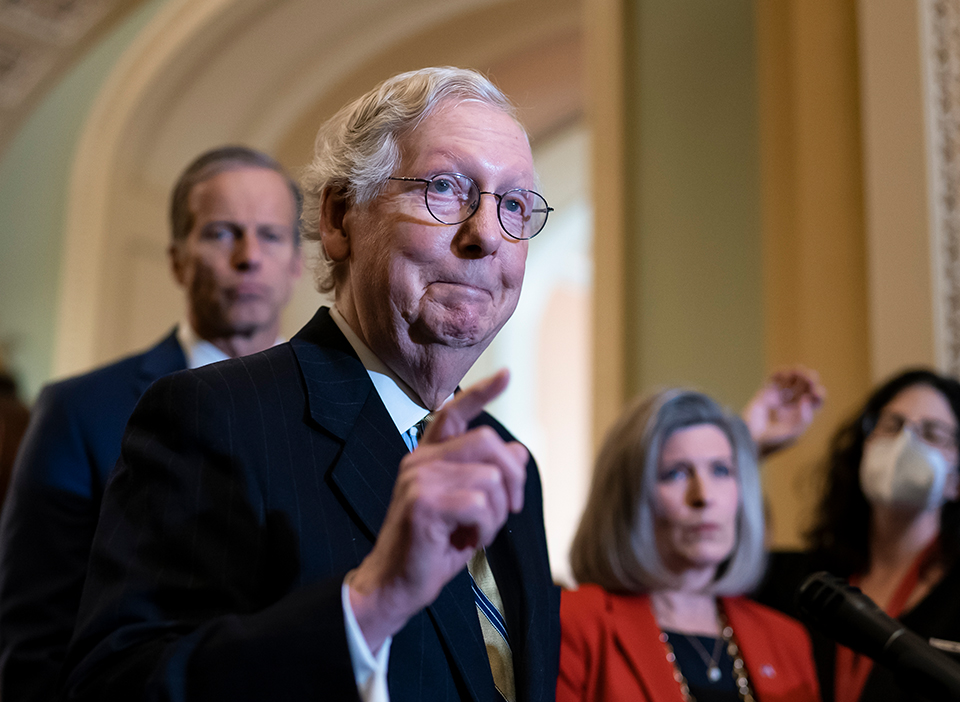 If you want to get technical, and apparently I do, the Republicans actually enjoy a slight majority in the United States Senate 50-48. The only reason Democrats "control" the Senate is because two independent politicians, Angus King of Maine and Bernie Sanders of Vermont, caucus with the left side of the aisle.
With a 50-50 split, Vice-President Kamala Harris owns the tiebreaking vote. If only it was that easy for the blue states. Over the course of President Joe Biden's first 18 months in office, two Democratic Senators, Joe Manchin of West Virginia and Kyrsten Sinema of Arizona, have preached more moderate-right feedback than falling in line with their own party.
The 2022 U.S. Senate odds ahead of November's midterms may favor the Republican party, but for some, the right already owns a 52-48 majority.
2022 U.S. Senate Betting Odds
At last check, U.S. Senate betting odds were -270 in favor of Republicans to earn back the majority, which carried an implied probability of 73.3 percent and would require a $270 bet to win $100 at online sportsbook Bovada.
As of late June, Republican Senate odds have improved slightly to -295, while the odds Democrats hold, in their uber-thin majority, have dipped from 2-to-1 to +215 or an implied probability of 31.8 percent, according to our sports betting calculator, where a $100 bet would win $215 should Joe Biden's party hold serve another term.
| Party | Odds |
| --- | --- |
| Republican party | -295 |
| Democratic party | +215 |
Odds as of June 24 at Bovada
See Odds Shark's Best Politics Sites
If you're a political junky and have a lean for which party will win the Senate, but have never bet before, see our How to Bet Politics page for all the necessary information. Additionally, you can check out our sportsbook review page to see where to bet on politics.
Why Are The Republicans Favored In the Senate Betting Odds?
President Joe Biden took some gambles on progressive policies that backfired once legislation hit the Senate. Not that it was completely shut, but these political faux pas have opened the door wide open for Republicans to retake the Senate.
However, if the right side of the aisle does win the majority back, it'll be interesting to see if Mitch McConnell is named majority leader once again or, thanks to those loyal to President Trump, if so-called "RINOS" – Republicans In Name Only – are reined in ahead of the 2024 election.
Despite some inner turmoil among the Republican party, they haven't started eating each other yet and the Democratic side of the aisle is in shambles, off-message and can't even get two of their own party members, Manchin and Sinema, to vote within their party. The optics are bad for the blue, thus the Republicans remain focused on flipping a number of states this November.
Senate Races That Could Flip Parties
There are 35 Senate seats open for re-election this November. The Cook Political Report categorizes the races as "likely win" for one party, "lean win" for one party and "toss-up" for both parties.
As of late June, 19 Republicans were a likely or lean win, 11 Democrats a likely or lean win, while five races were a toss-up. Those toss-up races are found in Pennsylvania where Pat Toomey (R) is retiring, in Georgia where Raphael Warnock (D) is looking to win a full six-year term, in Nevada where Catherine Cortez Masto (D) faces a tight race, in Arizona where Mark Kelly (D) seeks a full term in a controversial purple state, and in Wisconsin where incumbent Ron Johnson's (R) approval rankings are low enough that somebody could snipe his seat.
| State Flip | Party Flip Projection | 2020 Result |
| --- | --- | --- |
| Pennsylvania | Republican to Democrat | Biden 1.2% |
| Georgia | Democrat to Republican | Biden 0.2% |
| Nevada | Democrat to Republican | Biden 2.4% |
| Arizona | Democrat to Republican | Biden 0.3% |
| Wisconsin | Republican to Democrat | Biden 0.6% |
Odds as of June 24 at Bovada
Upcoming Events
Doc's Picks Service
Need more winning picks? Get $60 worth of premium member picks from Doc's Sports – a recognized leader and trusted name in sports handicapping since 1971.