The Best Super Bowl Prop Bet Sites Online
The Super Bowl is one of the most exciting sporting events for bettors. Besides being able to eat your weight in wings and wager on who will win the game, you can make the best prop bets on everything from the length of the national anthem to what the price of Bitcoin will do during the game.
We've compiled a list of the best prop betting sites for Super Bowl 56. Each online sportsbook offers a wide variety of Super Bowl prop betting odds that cover player, team and exotic options for entertainment purposes, like whether Joe Burrow will win Super Bowl MVP.
Check out the Super Bowl prop betting sites listed here and sign up for a few to ensure you're getting the best odds on your favorite props!
Why Odds Shark Loves These Super Bowl Props Betting Sites
Not all sportsbooks are created equal when it comes to NFL prop betting. You want a glowing sportsbook review and a Sportsbook that will give you a variety of championship game props, team props and player props that touch on everything associated with betting on the Super Bowl.
You may want to wager on the national anthem, coin toss or halftime show but not receiving yards. We choose these Super Bowl prop bet websites because they provide all the Super Bowl LVI props you could ever want, from futures bets to live betting and top-notch customer service.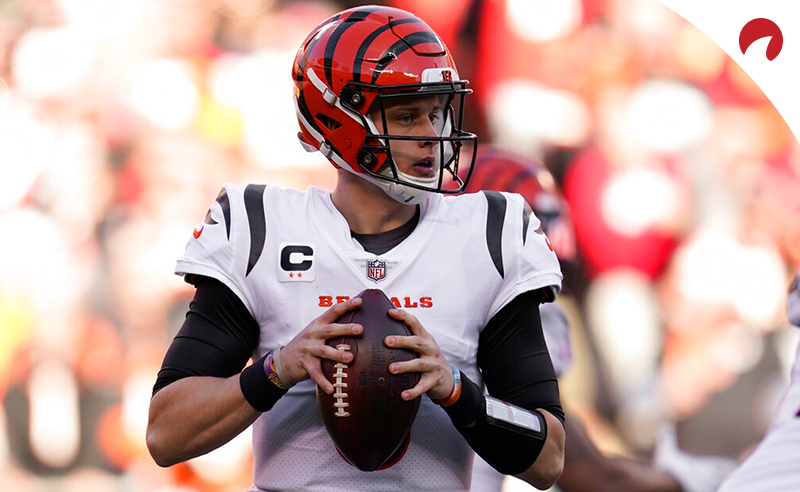 What Are The Best Super Bowl Prop Bet Sites?
The best Super Bowl prop bet sites offer a wide range of Super Bowl prop odds and lines, bonuses and promotions, with a variety of currencies, deposits and withdrawals for banking options. The best Super Bowl prop betting sites are safe, secure and trustworthy, while offering instant and quality customer service in a number of languages.
Top Super Bowl Prop Betting Sites Online
Our reviews of Super Bowl prop betting websites include the best bonuses and best Super Bowl prop bet odds.
Odds Shark's Criteria For A Super Bowl Prop Betting Sportsbook
When we evaluate Super Bowl prop bet sites online, we search for:
Super Bowl Prop Bet Site Criteria
Super Bowl Prop Bet Lines And Odds
It's absolutely imperative that there are competitive odds available for the big game between the Los Angeles Rams and Cincinnati Bengals. The top Super Bowl props sites offer the most betting options and the best lines.
Super Bowl LVI Prop Betting Bonuses And Promo Codes
The best Super Bowl prop bet sportsbooks offer bonuses, promotions and rewards to their customers for wagering on Super Bowl 56 props such as sign-up bonuses or welcome bonuses, no-deposit bonuses or match bonuses, reload bonuses, cash bonuses, risk-free bet bonuses, boosted odds bonuses and more.
User Interface
Betting on Super Bowl props is easy with a sleek design, responsive and user-friendly interface. Most Super Bowl bettors like gambling on Super Bowl prop sites that are simple, clean, easy to use and updated for mobile betting on iPhones, androids and apps.
Deposit Options And Withdrawal Methods
Our best Super Bowl 56 prop bet sites provide a selection of banking and payment options including debit cards and credit cards such as Visa, MasterCard and American Express. They also accept checks, email money transfers, e-wallets such as PayPal, Neteller or Skrill, as well as cryptocurrency like Bitcoin, Litecoin, Dash and Ethereum.
Safe, Secure And Trustworthy
Super Bowl prop gambling is safe as long as you wager with credible and reputable Super Bowl 56 prop betting sites. Our recommended Super Bowl LVI prop bet sites won't share any of your personal or financial information with any third parties, ensuring your details are kept entirely private and secure at all times.
Customer Support
If for whatever reason, something goes wrong or you have a question in regards to a wager, you want to be able to get in touch with a customer service representative right away. Our best Super Bowl sites for prop bets have customer support staff available 24 hours a day, seven days a week via telephone, email or live chat.
Some of our online sports betting sites can help answer your concerns through their social media platforms, while several of our Super Bowl prop betting Sportsbooks have an FAQ section to troubleshoot the most frequently asked questions ahead of time.
Currency And Languages
Odds Shark's Super Bowl prop bet Sportsbooks accept US dollars (USD), Canadian dollars (CAD), Australian dollars (AUD), New Zealand dollars (NZD), euros and pounds (pound sterling). Some of our Super Bowl 56 prop betting Sportsbooks accept the Brazilian real (BRL), Japanese yen (JPY), Norwegian krone (NOK), Polish złoty (PLN), Malaysian ringgit (MYR), Russian ruble (RUB), Swedish krona (SEK), Vietnamese dong (VND) and the South African rand (ZAR) as well.
Besides English, our Super Bowl 56 prop bet Sportsbooks also offer a laundry list of languages like Spanish, Portuguese, German and French. These books also offer languages in Dutch, Finnish, Czech, Polish, Japanese, Korean, Italian, Greek, Turkish, Russian, Indonesian, Chinese, Norwegian, Norsk, Swedish and Arabic.
Sign Up At An NFL Betting Site Today
All of the Super Bowl 56 prop betting sportsbooks that we've ranked above meet our criteria for an ultimate Super Bowl prop betting experience. If they didn't, we wouldn't recommend these sportsbooks for the biggest game of the National Football League.

How To Sign Up At An Online Betting Site
The first step in being able to bet on the Super Bowl is to choose a sportsbook from the above list. You don't have to pick just one. You can sign up at multiple sites if you like.
The next step is to create your account. You'll need your email and deposit method – they take everything from credit cards to Bitcoin to e-wallets. 
Once you've inputted your information, you'll get a confirmation email letting you know that your account is set up. Then, you can start your online gambling. 
See Odds Shark's Best Super Bowl Betting Sites
What are you waiting for? The NFL season is just about over, and those Super Bowl prop bets aren't going to pay out themselves.
Super Bowl Prop Bet Sites FAQ
Where can I place a bet for the Super Bowl?
You can place a bet for the Super Bowl at Super Bowl betting sites online. If you want to know where you can place Super Bowl prop bets, the best Super Bowl prop betting sites have props on everything from how long the national anthem will be, to whether the coin toss will be heads or tails, to what color Gatorade will be dumped over the winning head coach.
What types of bets do the top Super Bowl prop bet sites have?
The top Super Bowl prop betting sites offer a wide range of prop betting odds that include Super Bowl player props, team props, exotic props and entertainment prop bets as well. With hundreds of game and special props to choose from, you can wager on as many Super Bowl prop bets as you like.
Can a team play at home in the Super Bowl?
Ordinarily, teams never play at home in the Super Bowl as it is typically scheduled at a neutral site. However, last year was slightly different with the Tampa Bay Buccaneers advancing to the big game, which just so happened to be held in Tampa. Tom Brady's Bucs were the first team in NFL history to compete in a Super Bowl hosted at their home venue.